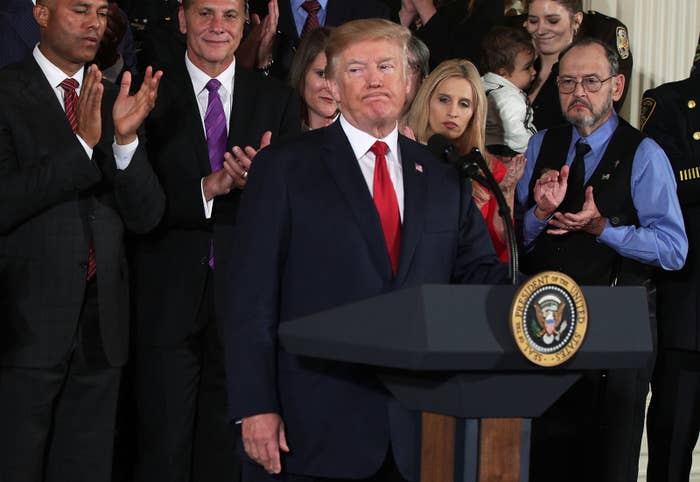 When James Comey testified before Congress in June, Donald Trump's allies at the Republican National Committee unleashed a huge rapid-response effort designed to defend the president against fallout from the FBI director he had fired under questionable circumstances.
Emails warning of "Comey Amnesia" landed in inboxes of political reporters across the country. Even state-based GOP organizations were loaded up with talking points to share.
The war-room mentality demonstrated the value an aggressively on-message RNC can have for an undisciplined White House. But on Monday, amid the first big waves of special counsel Robert Mueller's investigation — indictments of former Trump campaign chairman Paul Manafort and associate Rick Gates, and a former campaign adviser's admission that he had lied to the FBI about his contact with Russia — the party's messengers largely avoided the fray.
The president, for his part, appears to prefer deflecting to Democrats and to Hillary Clinton. White House press secretary Sarah Huckabee Sanders incorporated some of that strategy during her Monday briefing.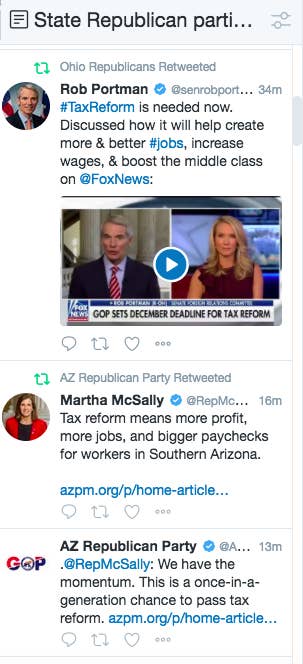 But the RNC's Twitter and Facebook pages talked up tax cuts, praised Virginia gubernatorial candidate Ed Gillespie, and even wished Ivanka Trump a happy birthday. The only reference to the day's big developments came in the form of a retweet of a Fox News segment with RNC spokesperson Kayleigh McEnany, who while speaking specifically of the charges against Manafort and Gates noted that the document made no mention of Trump or his campaign.
The only Monday "press release" on the RNC's website as of 6 p.m. was headlined "ICYMI: Democrat Women Senators Oppose Tax Cuts They Once Supported." It linked to a Fox News column. The party's only blog entry for Monday was about the Virginia race.
Meanwhile, state parties, some of which were eager to piggyback off the RNC efforts in June, also ignored the news. Some of the state parties kept their focus on tax reform. It's an issue near and dear to Trump and to House Speaker Paul Ryan, who in response to the latest legal and political distractions Monday vowed that "nothing is going to derail what we're doing in Congress."
The silence from Trump's allies is a departure not only from months ago, but also from last week. RNC Chairwoman Ronna Romney McDaniel and others had been trying to turn the Russia story in their favor by questioning Democrats' role in securing research on Trump.
It's unclear whether the RNC will sing backup this time. Officials there did not respond to requests for comment.
And while it's quiet, superficially, other Republican sources told BuzzFeed News that it's quiet behind the scenes, too. Several said they had not yet seen the types of talking points the party typically circulates to supporters during times of high drama.
"I just checked," one Republican replied, "and nothing."