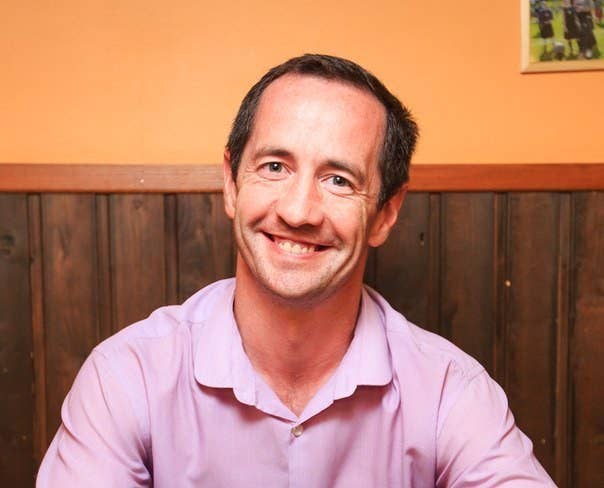 A tennis manager who represented around 40 female players in Russia has come forward to say that "half of them" were asked to fix matches but that world tennis authorities appear to have taken no action.
Alan Moore managed a group of Russian players until three years ago, when he said he stopped working in tennis because the extent of the corruption in the sport "wears your mind out and you just can't do it anymore."
He hit out at tennis's governing bodies for ignoring corruption and said one of his players had reported a coach for offering her a four-figure sum to fix a match at a tournament Barnstaple, Devon. He said that no action was taken to discipline or stop this fixer, and that it wasn't the first time his players had reported a corrupt approach and seen no action.
"I would never say it was 100% of them or even 75%, but half of them said directly to me that somebody had spoken with them in some form or another made an approach to them," he said.
Moore's claim comes as BuzzFeed News and the BBC today reveal that the sport's authorities were given evidence seized from a confessed match-fixer's gambling ring, which named more than two dozen high-ranking international tennis players just months ago, but prosecutors say they ignored it.

The mother of one of five Italian tennis players suspended for gambling on their own sport in 2007 has also come forward to accuse world tennis authorities of covering up evidence against 95 other, higher-ranking players, including one global star.

The Tennis Integrity Unit, charged with investigating corruption in the sport, didn't respond to specific questions about the approaches Moore says he reported. In a statement, it said "tennis has a long-standing and total commitment to eradicating betting-related corruption in the sport" and that it is "very confident that the vast majority of players and officials support this stance and strongly reject any association with corrupt activity."
Moore said his player had just arrived in Barnstaple and was settling into her hotel room when she heard footsteps approaching on the creaky wooden floor outside.
The player opened the door to "a person of sort of East European origin", Moore said, who asked her in English whether she was open to "spot-fixing" – a scheme in which she could still win the match but lose a certain number of games. The player declined, but the following day was approached again – this time by a coach, who, Moore said, offered her money to "organize the result in the way that they wanted".
Moore said both approaches were reported to tournament officials, and the coach was asked to leave the venue. But, he said, world tennis authorities never imposed sanctions on the coach, who is still working in the sport.
Soon after the Barnstaple approach, Moore said he decided to leave the game. "I just a kind of lost hope that something would happen because there's only so much you can do and try to protect until just you see that it's not going to change."
Moore said players were often afraid to blow the whistle because of an "omerta" across the sport. "There is that fear among players that if they push it further – if they really, really push – that they will be ostracised within the game and within tennis itself," he said. "I firmly believe tennis itself, the ITF, is overloaded at the moment and it's impossible to police it efficiently or correctly."
He dismissed the claim made repeatedly by the sport's authorities that match fixing is only "a historical problem", saying: "It is happening regularly and consistently."
Read the latest installment of the #TennisRacket in investigation: Here's The Evidence of 'Worldwide' Match-Fixing that Prosecutors Say Tennis Ignored