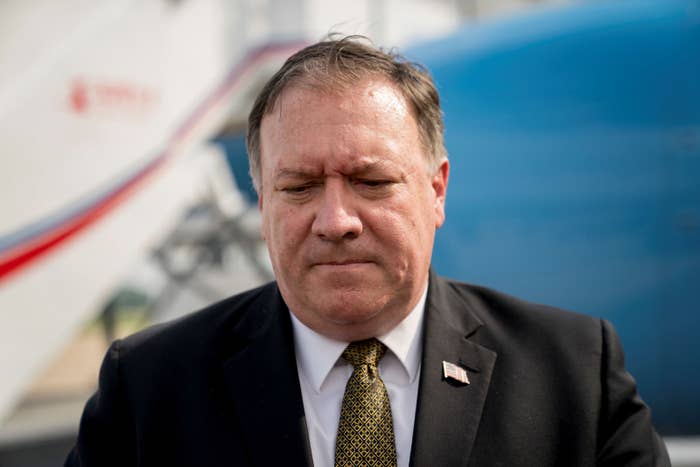 Secretary of State Mike Pompeo concluded Saturday that there had been "a great deal of progress" after two days of talks with North Korean officials.
But just hours later, Pyongyang's foreign ministry said the talks, held with the ultimate aim of working toward a denuclearization deal and peaceful relations between the US and North Korea, were "regrettable."

In a statement released after Pompeo's departure, the foreign ministry claimed the US had made unilateral demands for complete denuclearization, which, it said, betrayed the spirit of the historic summit between President Donald Trump and North Korean leader Kim Jong Un last month.

The comments fly in the face of Pompeo's reassurances that the talks had been "productive" and were conducted in "good faith," and Trump's own optimism in the aftermath of the summit.
The secretary of state did not meet leader Kim Jong Un during his visit, but held discussions with Kim Yong Chol, vice president of the regime's central committee.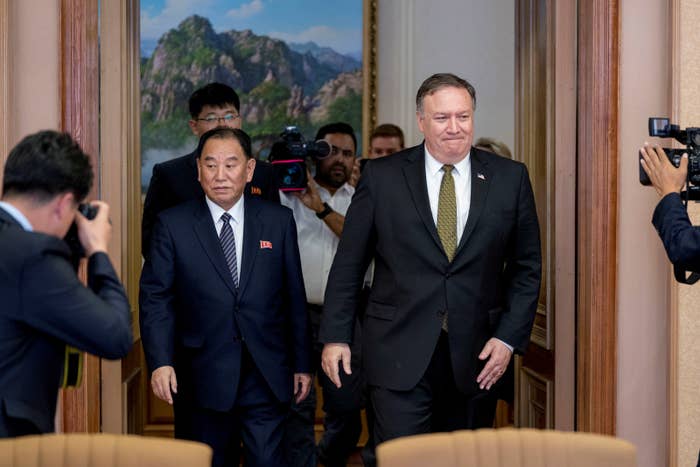 The pair agreed that further talks were needed, according to Pompeo. He announced that a team from the Pentagon will meet Pyongyang officials on July 12 to discuss the repatriation of remains of US soldiers killed during the Korean War.

"We now have a meeting set up for July 12; it could move by one day or two, where there will be discussions between the folks responsible for the repatriation of remains. [It] will take place at the border and that process will begin to develop over the days that follow," he said, before he departed for Tokyo.

He added that further talks would be needed about the destruction of North Korea's missile engine plant, which President Donald Trump said after the summit was already completed or in progress.

"We talked about what the modalities would look like for the destruction of that facility as well, and some progress there as well, and then we have laid out a path for further negotiation at the working level so the two teams can get together and continue these discussions," Pompeo said.