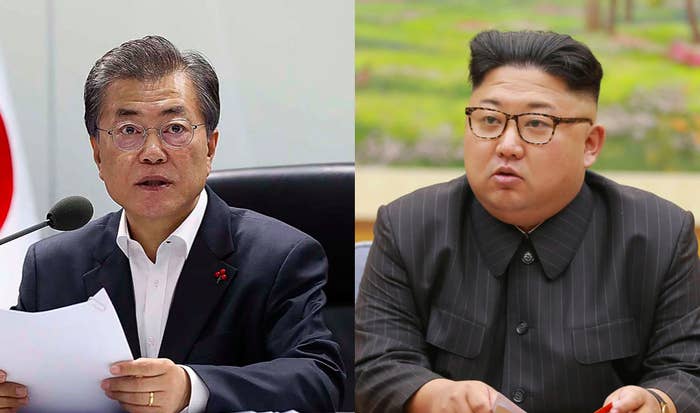 The leaders of North and South Korea met in a surprise summit on Saturday to discuss a possible meeting between Kim Jong Un and US President Donald Trump next month, South Korean officials have said.

It follows a tumultuous week in relations between Washington and Pyongyang. On Thursday Trump abruptly canceled a meeting scheduled for June 12, blaming the North Korean leader's "open hostility" in recent statements, but said on Friday it could be back on.
White House press secretary Sarah Huckabee Sanders also said Saturday that US officials were still preparing for the summit — just in case.
"The White House pre-advance team for Singapore will leave as scheduled in order to prepare should the summit take place," she said.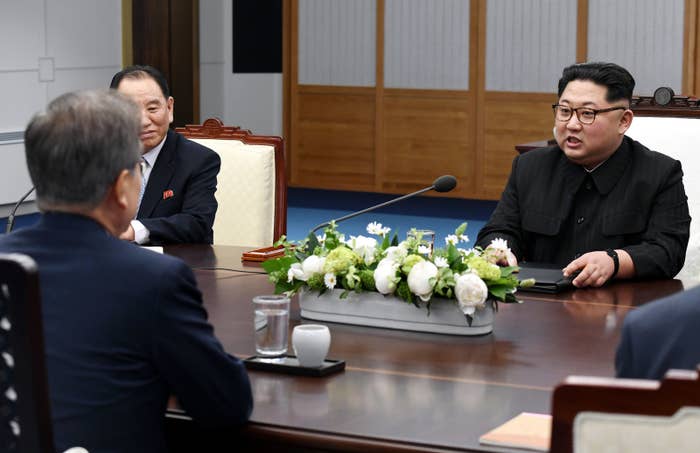 Kim and his South Korean counterpart, Moon Jae-in, met just north of the border for a two-hour meeting, with the aim of paving the way for the summit to take place, South Korea's presidential office said.

"The two leaders candidly exchanged views about making the North Korea-U.S. summit a successful one and about implementing the Panmunjom Declaration," its statement read.

It referred to the declaration adopted after a historic first summit between the two Korean leaders last month. They pledged to work toward the "complete denuclearization" of the Korean peninsula and the signing of a full peace treaty this year.

Moon, who met with Trump himself this week, is due to disclose the outcome on Sunday morning.

This week Pyongyang claimed to have destroyed the site where all six of its nuclear tests have been carried out.