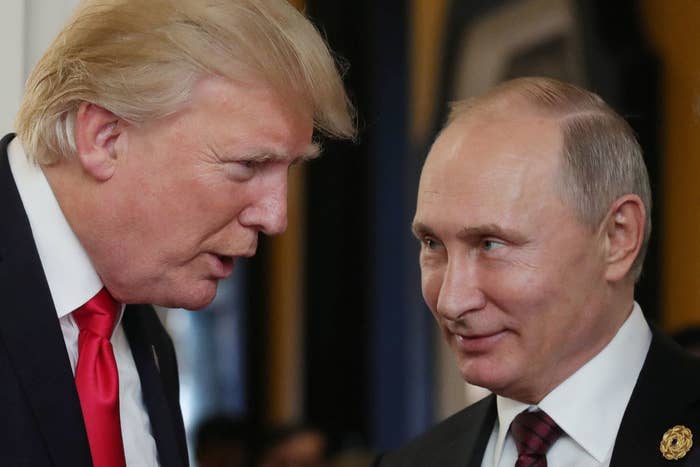 President Donald Trump will meet with Russian President Vladimir Putin next month in Helsinki, Finland, the White House announced Thursday.

The summit, due to take place on July 16, will see the two leaders discuss relations between their countries and a "range of national security issues."

The announcement comes a day after Putin met with US National Security Adviser John Bolton in the Kremlin, where they discussed the crises in Ukraine and Syria, and relations with North Korea.
It will be the first official meeting between the two leaders, though they did meet twice last year at the G20 summit in Germany and at the APEC summit in Vietnam.

When news of a summit was first announced Wednesday, Trump said that they would discuss Syria, Ukraine, and "many other subjects."

"I've said it from day one, getting along with Russia and with China and with everybody is a very good thing," he said.

The summit will come days after NATO leaders are scheduled to meet in Brussels on July 11 and 12, and it will play out amid growing strain in relations between Russia and other European countries. Trump is also scheduled to make a controversial visit to the UK the following day.

Europe's leaders have expressed anger over a series of policies from the Trump administration, from imposing steel tariffs on the EU and withdrawing from the Paris climate agreement to pulling out from the Iran nuclear deal and recognizing Jerusalem as Israel's capital.

The result was a strained meeting between the president and other world leaders, including British Prime Minister Theresa May and German Chancellor Angela Merkel at the G7 summit in Canada earlier this month.
The US president called for Russia to be readmitted to the group, four years after it was expelled over its annexation of Crimea. Putin said afterward that he would welcome a meeting with Trump.
Next month's summit will also take place against a tense political backdrop at home, with Robert Mueller's continued investigation into Russian interference in the US election.