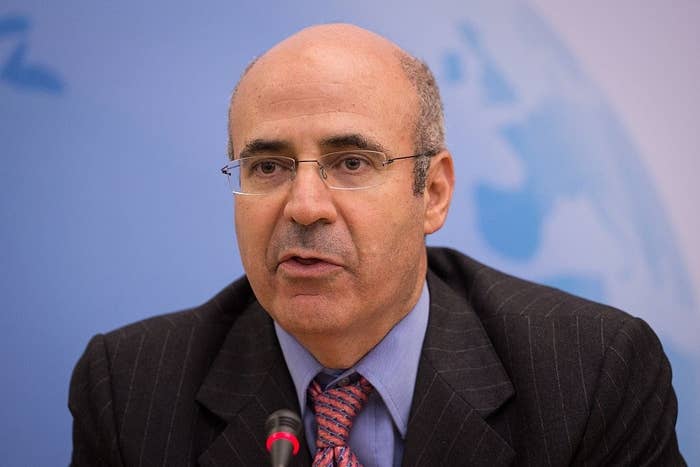 US-born British financier Bill Browder, an outspoken Kremlin critic, was briefly detained by police in Madrid acting on what he described as a "Russian Interpol arrest warrant" on Wednesday morning.
Browder, who has led an international campaign to crack down on financial corruption by Russian officials, was eventually released amid a surge of criticism from European politicians over his detention. Spanish police insisted he had only been held while they checked the Russian warrant, which was found to be invalid.
The two hours of drama and confusion began just after 8:30 a.m. Madrid time when the former boss of Hermitage Capital tweeted that he had been "arrested".
Browder tweeted a photo of what he said was the inside of a police car, adding he didn't know where they were taking him.
He also posted an image of what he said was the arrest warrant from the Spanish Ministry of the Interior. The document stipulated his right to remain silent and nominate a lawyer.

Yet he was released just before 10:30 a.m. after Spanish police said the arrest warrant was not valid.

He tweeted afterward that the Interpol general secretary in Lyon had advised Spanish police not to act on the Interpol red notice from Russia.
Browder added that he had been in Madrid to give evidence to Spanish prosecutor Jose Grinda about a flow of cash to Spain understood to be linked to Russian fraud exposed by his former lawyer Sergei Magnitsky.

He spoke to UK Foreign Secretary Boris Johnson shortly after his release.


Browder, 54, was once one of the biggest investors in Russia, but was banned from entry in 2005 on the grounds that he was a threat to national security. He said it was because he had exposed corruption under Vladimir Putin's government.
Magnitsky continued to campaign against corruption in the Kremlin. He exposed how corrupt officials and organized criminals had taken over three of Hermitage's Russian companies and used them to orchestrate a $230 million tax fraud.

Magnitsky was subsequently arrested in 2008 and died after nearly a year in prison without trial, amid allegations of inadequate medical treatment and beatings.

Browder's arrest marks the latest installment in escalating tensions between him and the Kremlin since then.

In the years that followed Magnitsky's death, Browder lobbied the US Congress to punish the Russian officials responsible. As a result, Barack Obama signed the "Magnitsky Act" in 2012.

Canada passed its own "Magnitsky Act" in October to clamp down on officials "who have committed gross violations" of human rights, a move that infuriated Putin.

Last week a "Magnitsky amendment" was added to UK legislation on sanctions and money laundering, which committed the government to "holding to account those responsible for the worst violations."

Russia has tried three times to place Browder, who is now based in London, on the Interpol wanted list, but failed. It had one successful attempt last year, but Browder was quickly removed.

The US Embassy in Madrid had declined to comment on Browder's initial tweets. The UK Foreign Office was initially not aware of any circumstances around them when contacted by BuzzFeed News.

Browder's detention was quickly seized upon by British politicians on Wednesday morning.
Guy Verhofstadt, a member of the European Parliament from Belgium, called for an emergency statement by the parliament.

"Europe has to react to this immediately … we were always at the side of Bill Browder as Europeans from day one," he is reported to have said.