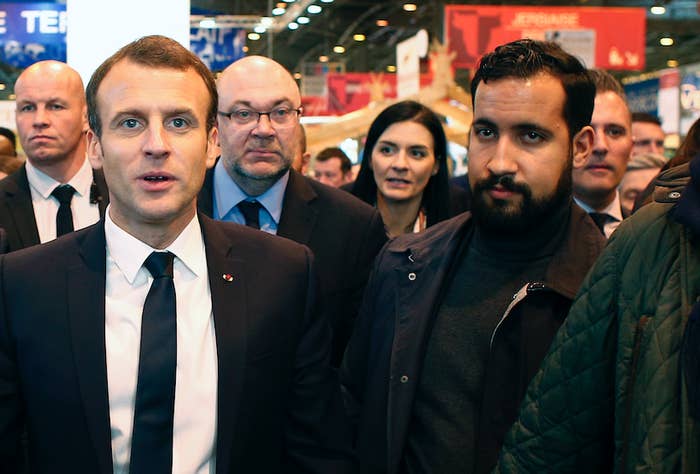 A senior aide to French President Emmanuel Macron has been placed in police custody and is set to lose his job after it emerged he dressed in police riot gear and assaulted a protester in May — and was initially let off with only a brief suspension.

Alexandre Benalla, who is in charge of security for Macron's engagements, has been detained while an investigation into the incident is carried out, the Paris prosecutor's office told reporters on Friday.

He was identified by French newspaper Le Monde from a video filmed during an anti-government demonstration in Paris on May 1. The video was originally posted by a socialist activist.

Benalla, who is not a police officer, is seen wearing a police visor and grabbing a young woman by the neck and forcibly moving her, before hitting a man who had already been tackled to the ground.

Macron came under fire on Thursday after it transpired that Benalla's punishment at the time was a 15-day suspension without pay.
When asked by reporters on Thursday whether France had been damaged by the affair, Macron said: "The Republic is unalterable."
Bruno Roger-Petit, a spokesperson for the Élysée Palace — France's version of the White House — said on Thursday Benalla had "been given permission to witness the demonstrations only as an observer."

"Clearly, he went beyond this. ... He was immediately summoned by the president's chief of staff and given a 15-day suspension. This comes as a punishment for unacceptable behavior," he said.

However, the Paris prosecutor only became aware of the incident with the publication of Le Monde's article, and subsequently launched an investigation into the incident.

Benalla is being held over alleged violent acts as a public servant, illegal assumption of police duties and wearing of police badges, as well as complicity in unlawful use of CCTV video.
The Élysée said proceedings for his dismissal had begun after "new elements" emerged in the case, according to AFP.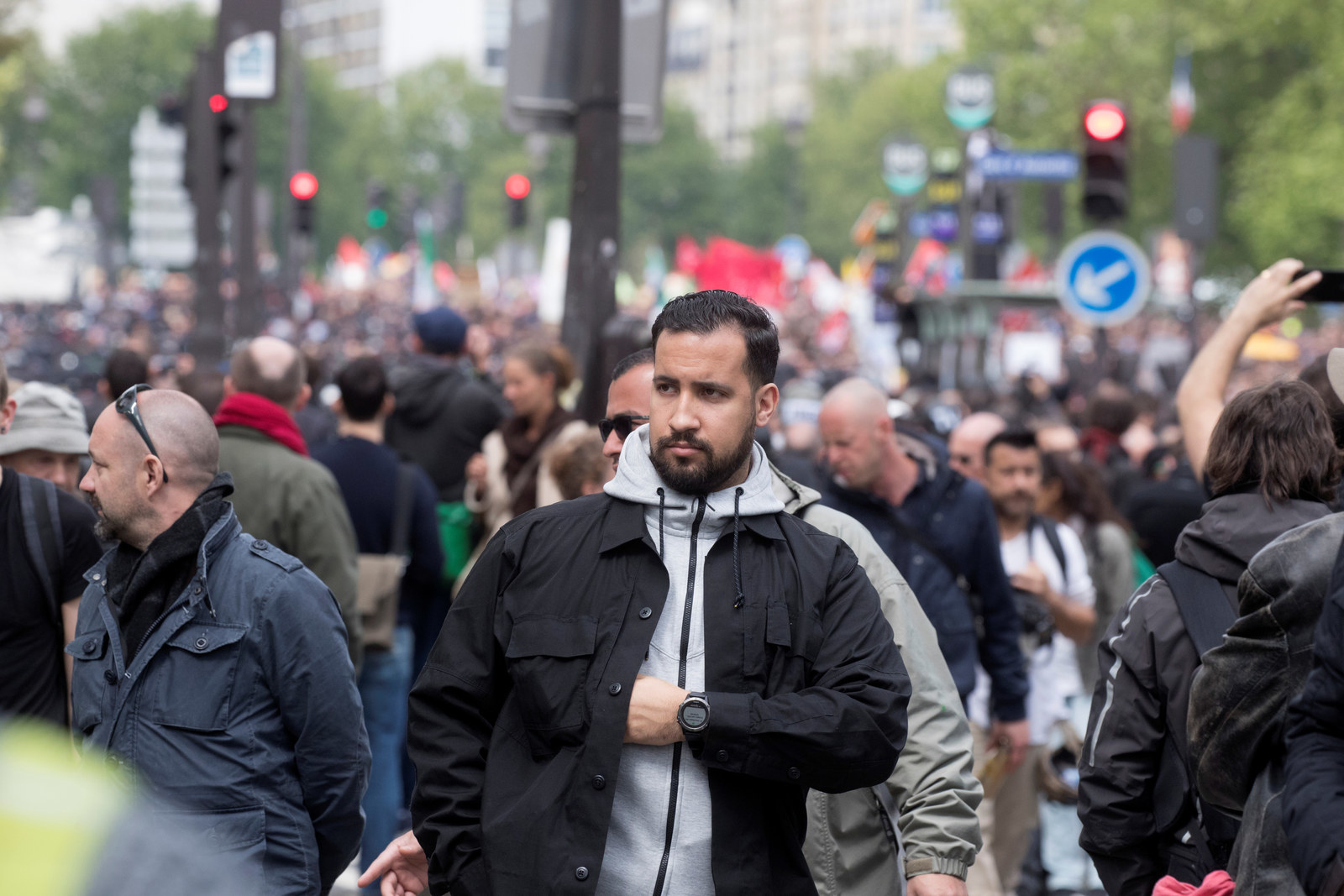 Another police officer who accompanied Benalla was also suspended for "exceeding his authorisation in the same way," Roger-Petit added.
Macron's initial response to the incident was met with outrage from some politicians.
"'Inalterable?' The Republic must above all be exemplary," said Guillaume Garot, a Socialist MP. "Keeping an associate with unworthy behavior close to you is incomprehensible."
"The Élysée must dismiss him immediately. Or rather: should have done..." he added. "No impunity."
Benoît Hamon, former education minister under François Hollande's Socialist government, said on Twitter that the incident amounted to a "cover-up and disorder at the top of the state."

"Macron cannot refuse to explain himself any longer," he said.
Further to the left, politicians of socialist party La France Insoumise were equally outraged. Alexis Corbière, an MP and spokesperson for the party's leader, Jean-Luc Mélenchon, called for an investigation as soon as the revelations came to light, and for criminal sanctions if the allegations prove to be correct.
"Only 15 days suspension for what is a criminal offence is not acceptable," he wrote on Twitter. "The presidency of the Republic has clearly sought to stifle this case. Justice must be seized."
Politicians on the right also came down hard on Macron. Gilbert Collard, head of a think tank that supports far-right National Rally leader Marine Le Pen, said, "We are no longer in a democracy."

The news comes just days after Benalla was photographed on board a bus with the French football team on Monday, after France won the World Cup final.

Stéphane Ravier, a National Rally senator, was quick to point this out.

"Well, we saw him, with Brigitte Macron and les Bleus, three days ago!" he wrote on Twitter. "The government is digging itself into lies and the grotesque to cover up its rogue methods."
Adrien Quatennens, an LFI MP, tweeted a picture of Benalla on the bus, joking: "Very well, sir! Can I punch the driver to make him go faster?"

BuzzFeed News has reached out to the Élysée for comment.