A Suicide Bomber Driving An Ambulance Has Killed More Than 100 People In Kabul
At least 103 people have been killed and 235 injured after an attacker detonated explosives packed into an ambulance in Afghanistan's capital, officials say.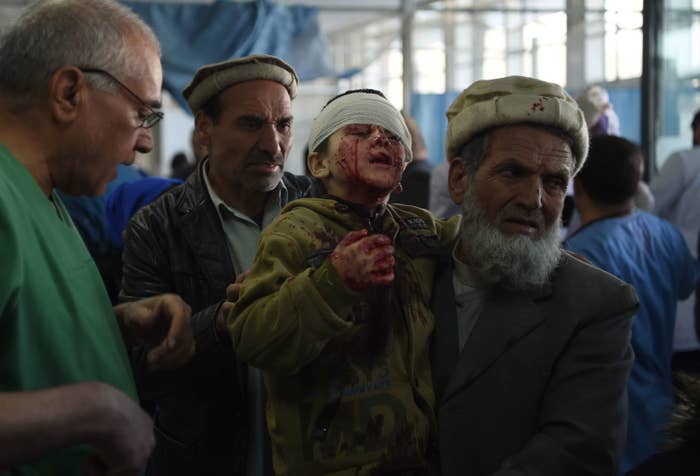 More than 100 people died and 200 others were injured after a blast tore through a crowded street in Kabul on Saturday morning, Afghanistan's interior minister said.

The government declared a day of mourning Sunday, as relatives searched hospitals for survivors after a suicide bomber detonated explosives, hidden in an ambulance, near a group of embassies and government buildings in the northwest neighborhood of Shar-e Naw. A second ambulance, which did not detonate at the scene, was also involved in the attack, interior minister Wais Barmak said.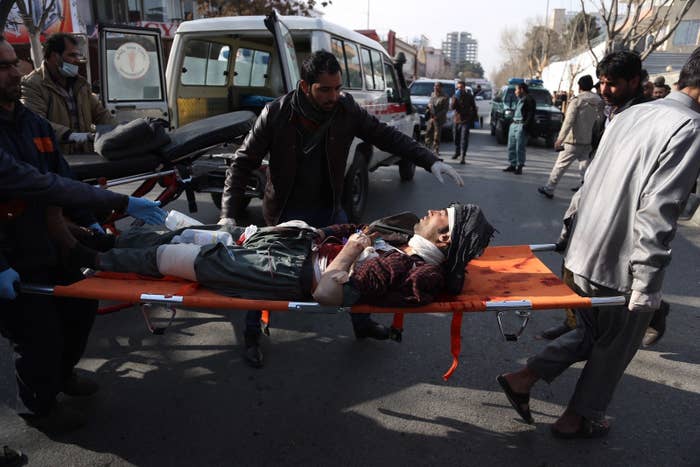 The attacker used the emergency vehicle to pass an initial security checkpoint, according to a spokesperson for the Interior Ministry, detonating the explosives when he reached a second checkpoint.

The death toll rapidly increased over the weekend, with officials confirming in a press conference Sunday morning that 103 people had been killed in the attack. 235 people were injured.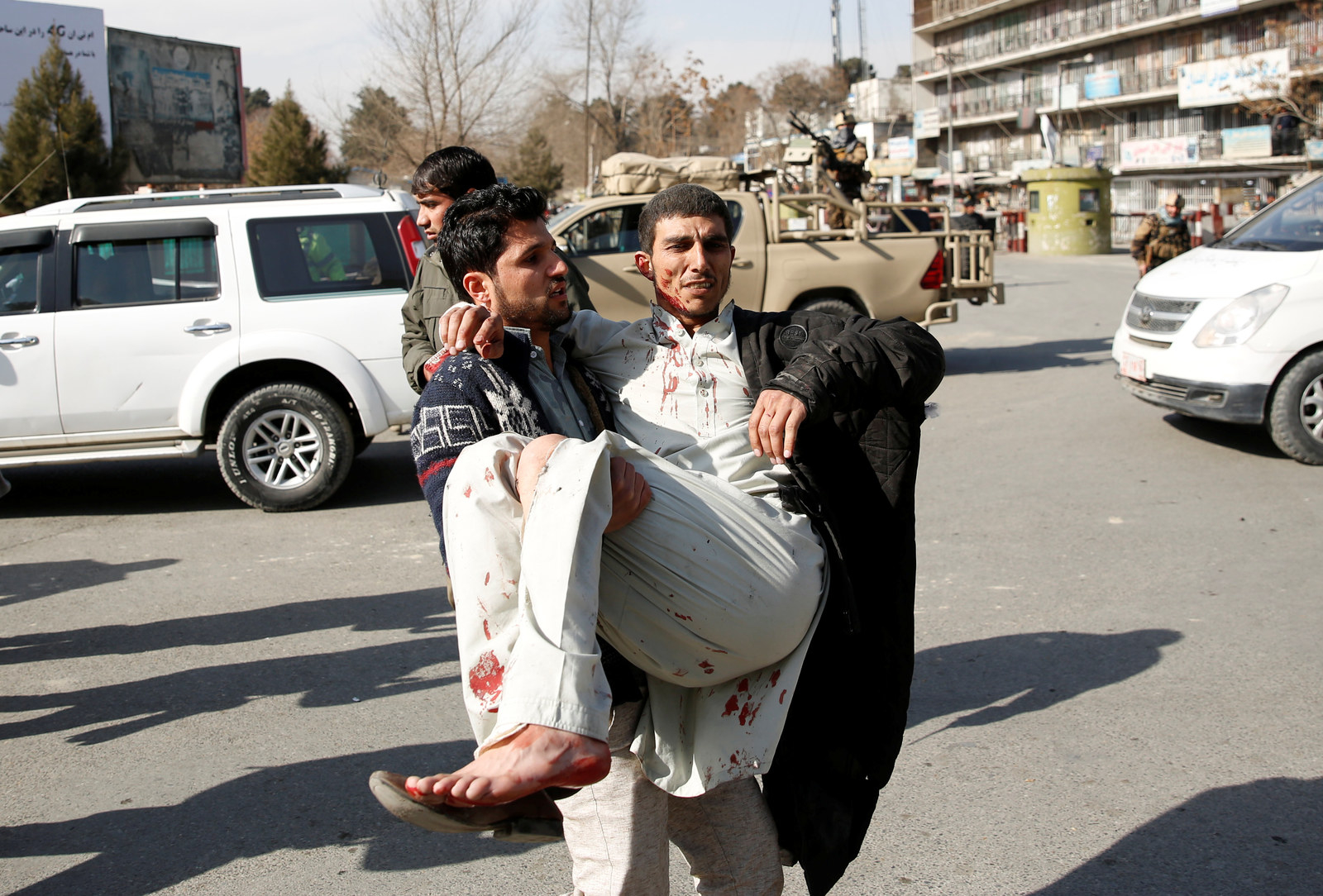 Images emerged on social media of thick clouds of smoke rising above the city center.
Dejan Panic, who works in Afghanistan for the Italian aid group Emergency, described the attack as a "massacre."

The group said on Twitter that more than 50 people had been brought to its hospital, with the number later increasing to 70 as more casualties were rescued from the debris.
The explosion happened near the old Interior Ministry building, a government spokesperson told AFP. The European Union and the High Peace Council also have offices in the area, close to the Swedish, Indonesian, and Indian embassies.
A police officer told local journalist Bilal Sarwary that he had "picked up a number of dead bodies."
The Taliban claimed responsibility for the attack, which comes less than a week after the group killed 22 people in Kabul's luxury Intercontinental Hotel and three days after ISIS militants stormed Save the Children's offices in Jalalabad, killing two people.
President Donald Trump condemned what he said was a "despicable car bombing attack."
"This murderous attack renews our resolve and that of our Afghan partners. The Taliban's cruelty will not prevail," he said.
Secretary of State Rex Tillerson also said, "Our thoughts are with the families of the victims who were injured and killed, and we mourn all those who lost their lives in this senseless attack."
Britain's Foreign Secretary Boris Johnson tweeted on Saturday morning that he was "appalled" by the latest attack.
In a further statement, Johnson said the use of an ambulance as a weapon was "despicable," and that Britain "stands resolutely with Afghanistan against terrorism and calls for those responsible to be brought to justice."
"The Afghan people deserve peace," he said.
Former Afghan president Hamid Karzai also tweeted his condemnation of the attack: "The enemies of AFG have committed an atrocity against humanity that only serves the interests of foreigners intended to inflict suffering on our innocent people, adding our enemies and their agents should know that with every such atrocity our resolve towards peace & prosperity gets stronger."

The country's day of mourning had barely concluded when another attack struck Monday, this time on an Afghan army unit, according to the Associated Press.

The unit was guarding a military academy when a suicide bomber first targeted soldiers around 4 a.m., sparking a gunfire battle that killed at least five soldiers and wounded 10 others, the AP reported.
Afzal Aman, commander of the Army Garrison, confirmed to the AP that a unit was attacked with hand grenades around the area of the Marshal Fahim academy in Kabul.

No one has immediately claimed responsibility for the attack.