An airstrike on a funeral home in Yemen on Saturday left more than 100 people dead and an already horrific conflict set to escalate even further.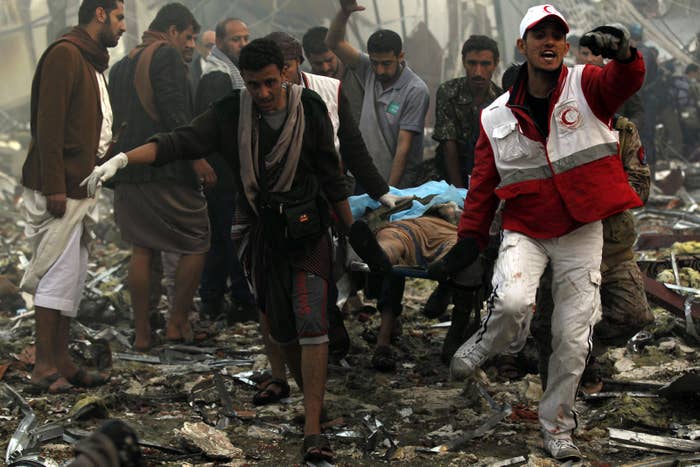 The Saudi-led airstrikes have been widely condemned for their indiscriminate nature, but the strike on a reception hall filled with mourners had the effect of being damaging both for civilians and the hopes for a settlement.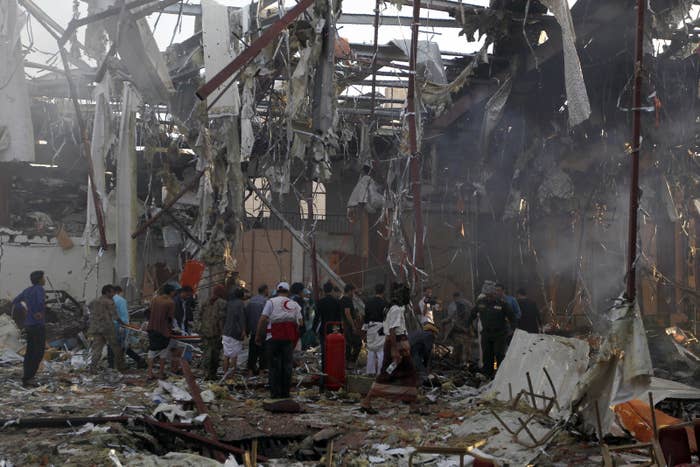 The United Nations on Saturday said that at least 140 people had died in the attack. The Yemen Health Ministry put the number injured at over 600.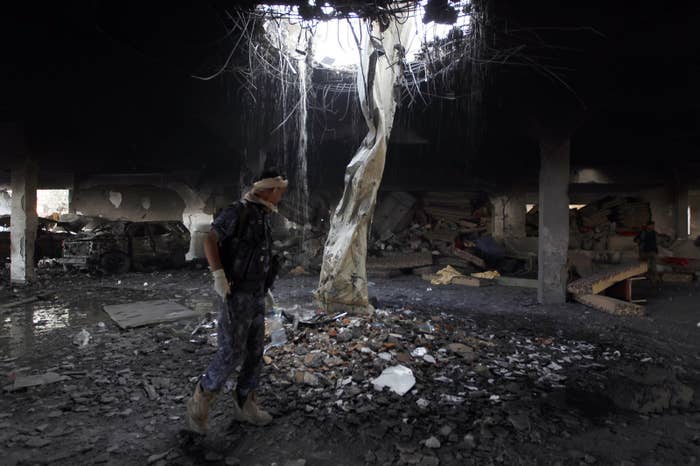 On Sunday night, the Houthis appeared to retaliate against the strike with a set of Scud missiles fired at Saudi Arabia, striking deeper than ever into the kingdom.
Soon after, the Pentagon confirmed that missiles were fired from Houthi-controlled territory at the USS Mason, a destroyer based in the Red Sea.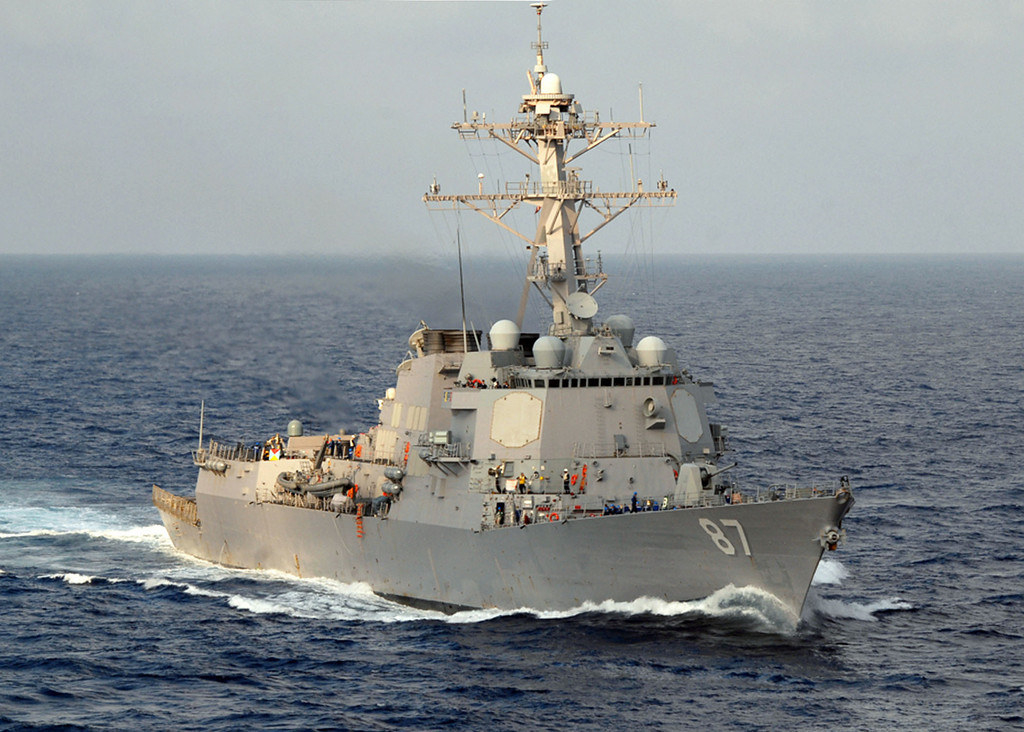 United Nations Secretary-General Ban Ki-Moon on Monday condemned the strike on the funeral home as "a heartless attack and outrageous violation of international humanitarian law."
It also appears that US officials are becoming concerned about the legal repercussions of their ongoing support for Saudi Arabia's campaign in Yemen.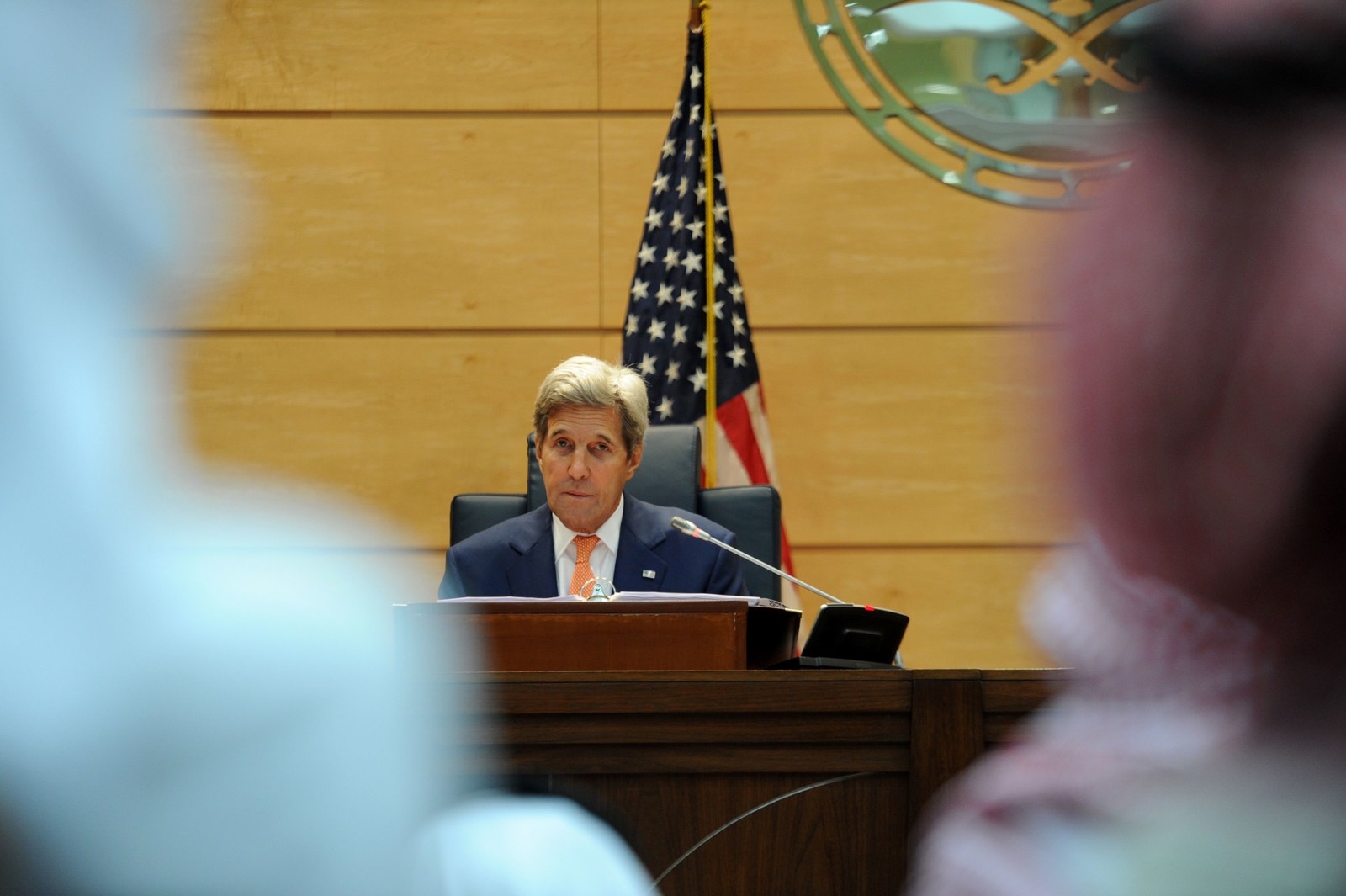 Meanwhile, the humanitarian situation in Yemen remains extremely dire, with more than 300,000 children facing the threat of starvation.