Women Show The Keepsakes That Remain 20 Years After Their Sons And Husbands' Slaughter
An estimated 8,000 Bosniak men and boys were slaughtered in the Srebrenica massacre.
This year marks the 20th anniversary of the Srebrenica massacre — a Bosnian Serb-led slaughter of an estimated 8,000 Bosniak Muslim men and boys during the wars that followed Yugoslavia's breakup in the early 1990s.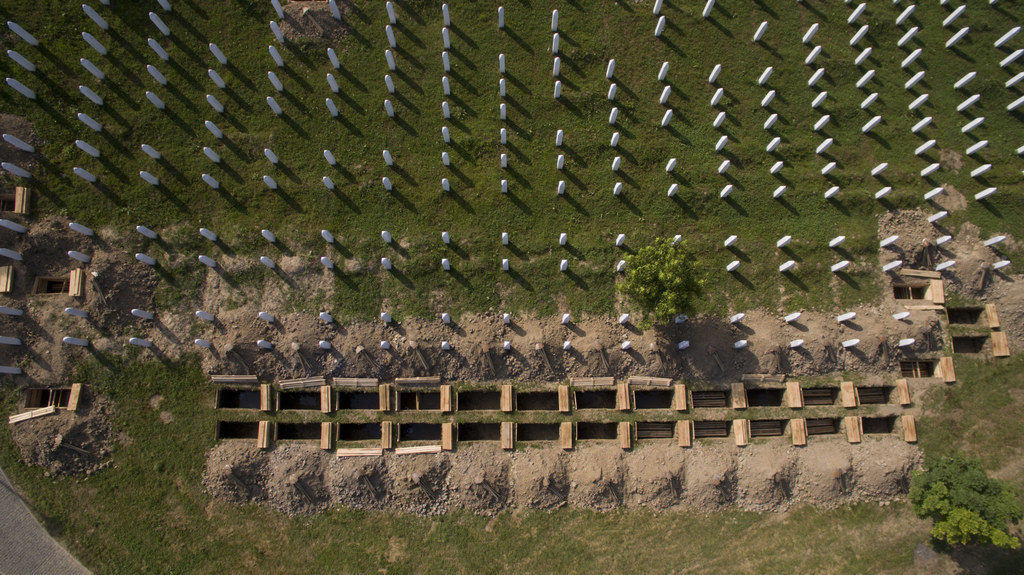 Two decades later, the Associated Press spoke with some of the women who were sent away from the massacre about the sons and husbands they lost and the keepsakes they hold onto in their memory.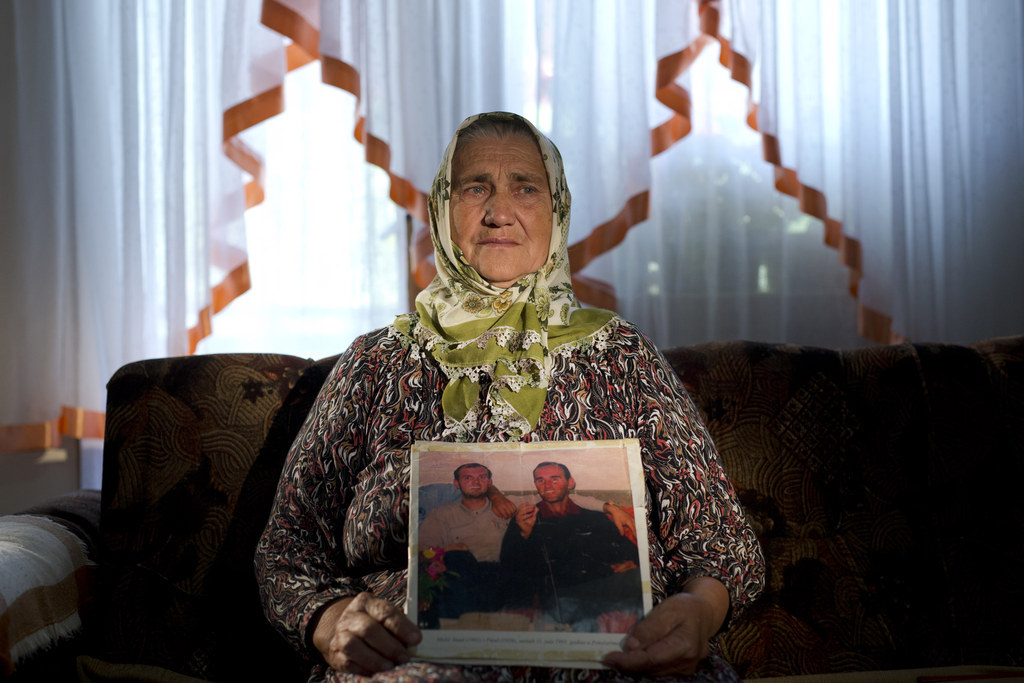 Hanifa Djogaz, now 66, still lives in Srebrenica, in what is now Bosnia-Herzegovina. Here she holds a tobacco tin her son, Sabahudin, gave her for safe-keeping.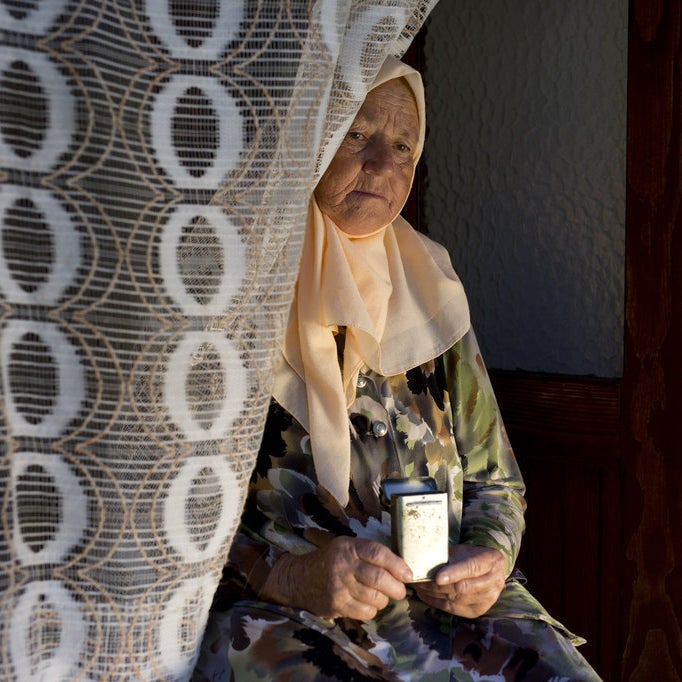 Meva Hodzic, 65, lost her husband, Mujo, during the massacre. His body was discovered in parts, in three separate mass graves. Hodzic keeps the key and rusted knife found with him along with some of the clay from a grave.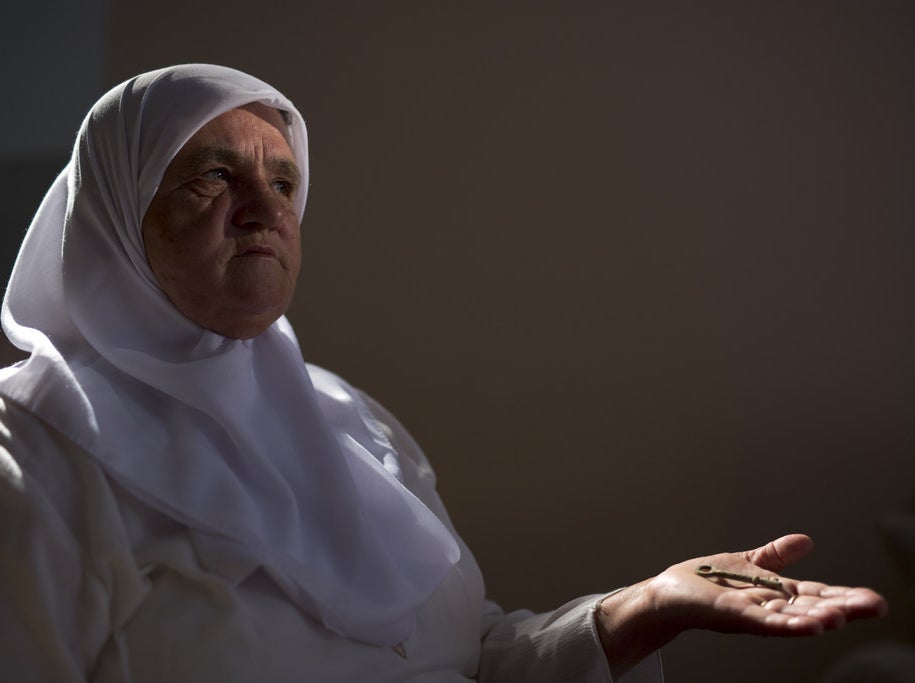 "It belongs to these items and they should stay together," she said of the clay to the Associated Press. "I was asked to give all this up for a museum of items found in mass graves. But, no, how can I do that if it's the only thing I have left from him?"
Mejra Djogaz's husband and all three of their sons were killed during the largest mass atrocity in Europe since World War II, which many say was an act of genocide by the Serbs against Bosnia's Muslims. Now 66, Djogaz lives alone in Srebrenica.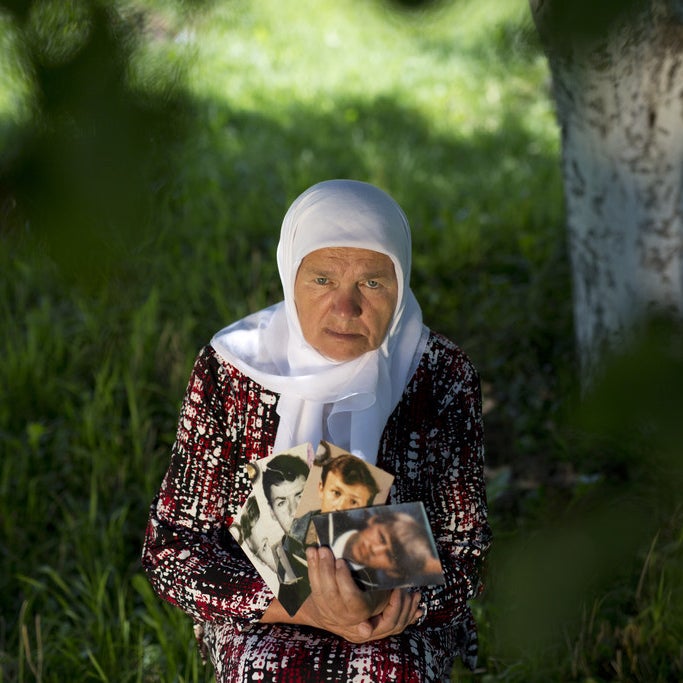 Djulka Jusupovic rarely looks at this tobacco box and tinder anymore. "Each time she takes them out, she remembers what the forensic experts told her when they handed them to her: Himzo, after being shot, may have still been alive when buried," AP said.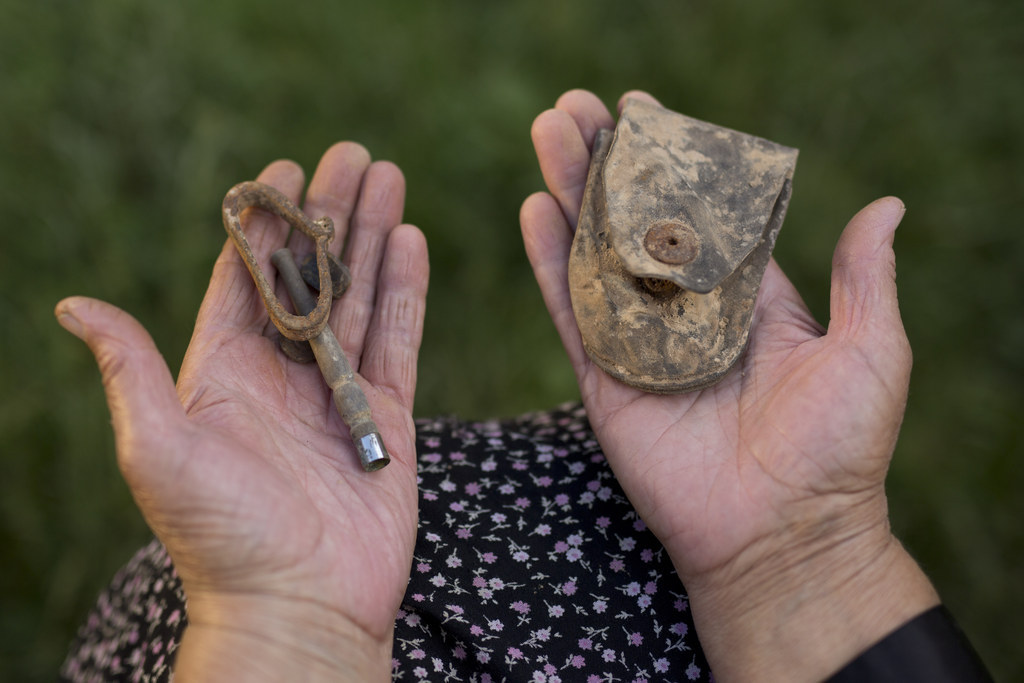 Remzija Delic, 58, sees the husband she lost, Sabit, every day as she wakes. Her father, two brothers, and several nephews were also killed.