US President Donald Trump, after days of hinting, officially declared that he would no longer be holding his scheduled summit with North Korean leader Kim Jong Un in June.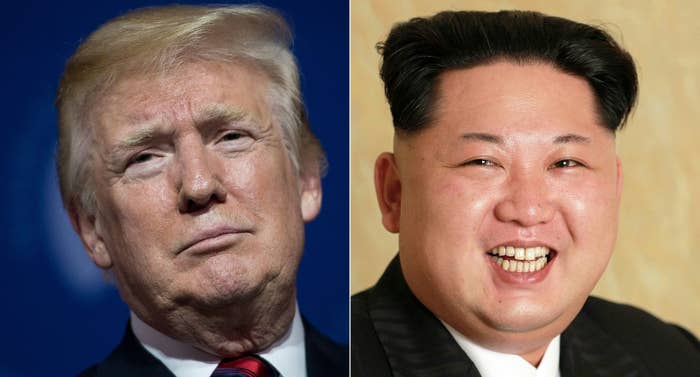 Now the actual, you know, boring parts of diplomacy like "meeting" and "discussing issues" may not have worked out, BUT FEAST YOUR EYES ON THIS.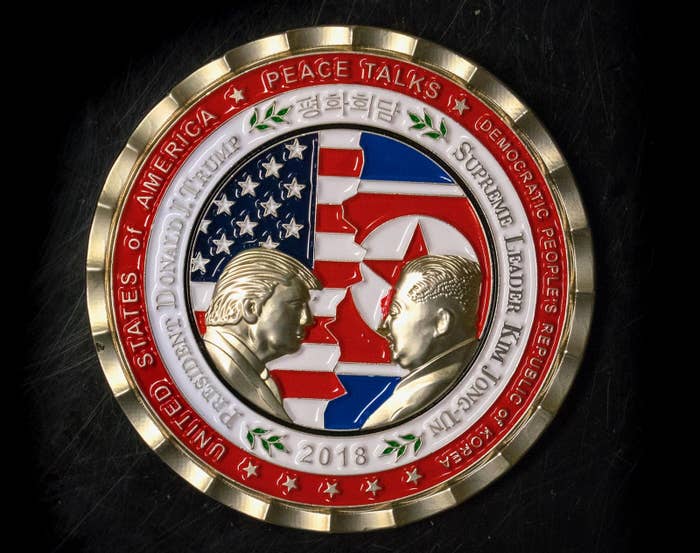 Challenge coins aren't weird in and of themselves — they're definitely an old military tradition.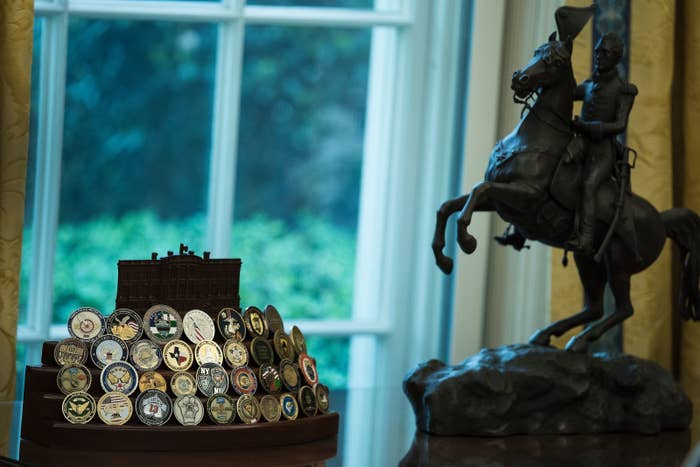 Here's former defense secretary Ash Carter handing out some coins to active-duty Olympians and Paralympians back in 2016 in the preferred "secret handshake" distribution method.
The Trump-Kim summit coins' existence was first reported Monday and the internet went nuts over them, given both their "cart before the horse" nature and the decision to dub Kim "Supreme Leader" — which isn't his title.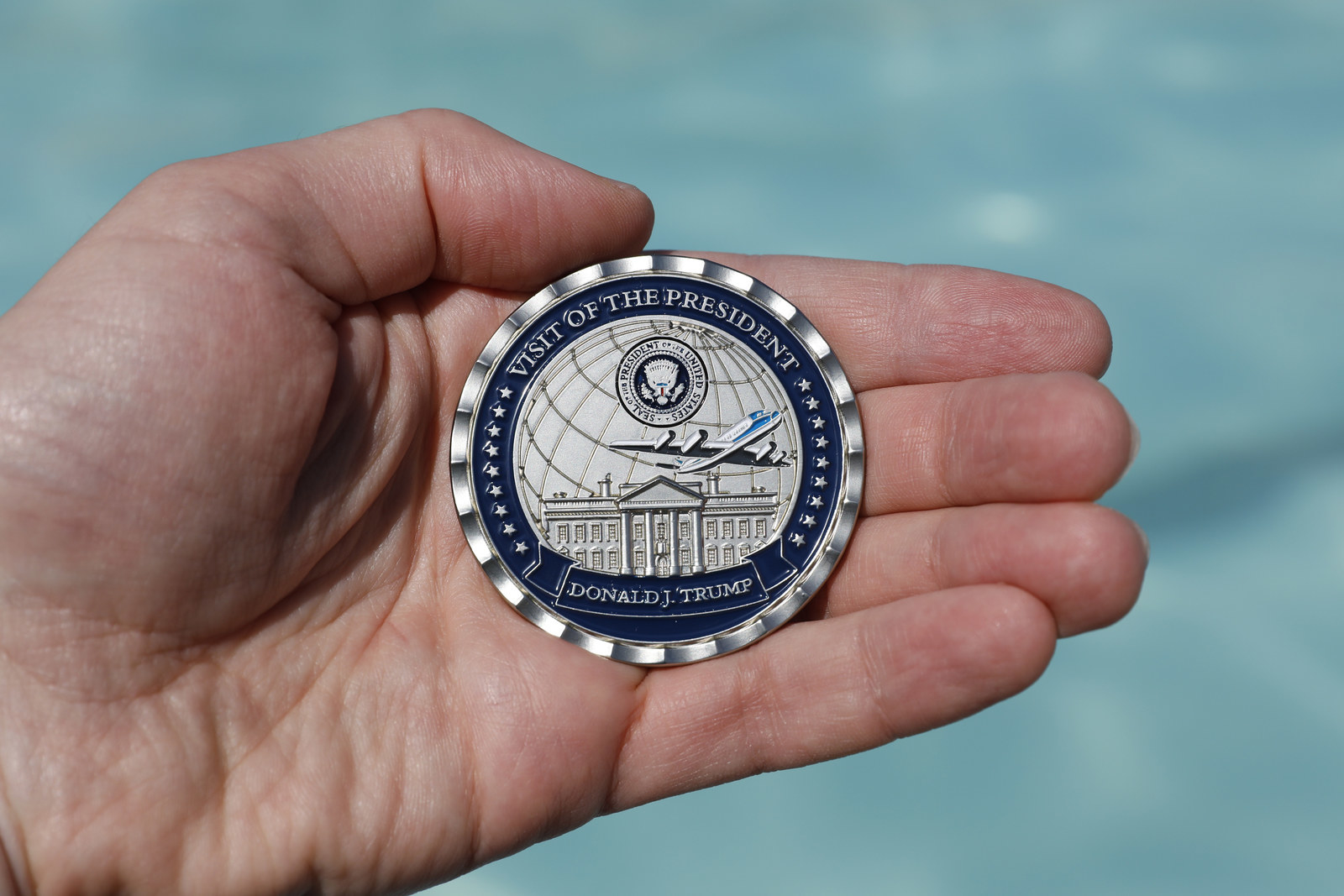 The fervor over the coins meant that by Thursday's announcement, the second-biggest question — after "um, so are we no longer interested in peace?" — was "what about the coins tho?"
Like...where do they go now? Can we have them?
Fear not though: For those who are interested, replicas of the coins are up for sale at the official White House Gift Shop* for the low, low price of just $19.95!
The gift shop website has been down for a huge chunk of Thursday, but luckily this photo of "a news editor" looking at the site's page shows that we are not just making this up.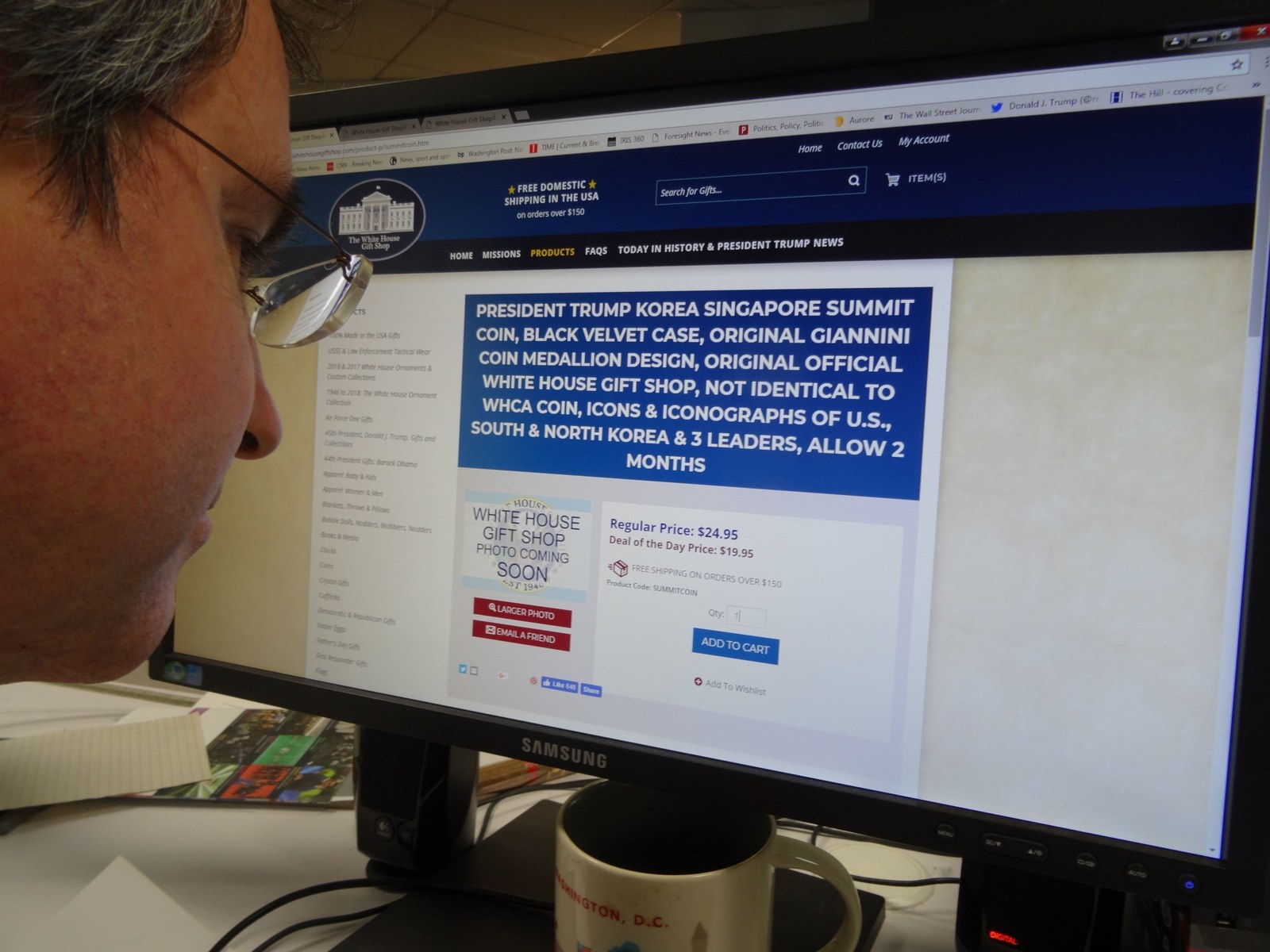 And if you think that just because the summit is off for now that you can't own your own piece of (probably) aborted history, boy are you wrong.
That hasn't stopped some folks though from doing everything they can to get their hands on the replicas.
Which leaves us with this question though: WHAT HAPPENED TO THE 250 REAL-DEAL COINS?
Pentagon spokespeople directed BuzzFeed News to the WHCA, which hasn't responded to requests for comment, leaving us unsure just where these vestiges of what may have been are currently located.