Watch Ukraine's Prime Minister Be Zen AF While A Brawl Breaks Out
Fists flew in Ukraine's Parliament on Friday as the Prime Minister was forcibly removed from the podium — after he got a bunch of red roses.
So, you could say that Friday was kind of a weird day in the Ukrainian Parliament. But you wouldn't know it looking at Prime Minister Arseny Yatsenyuk's face.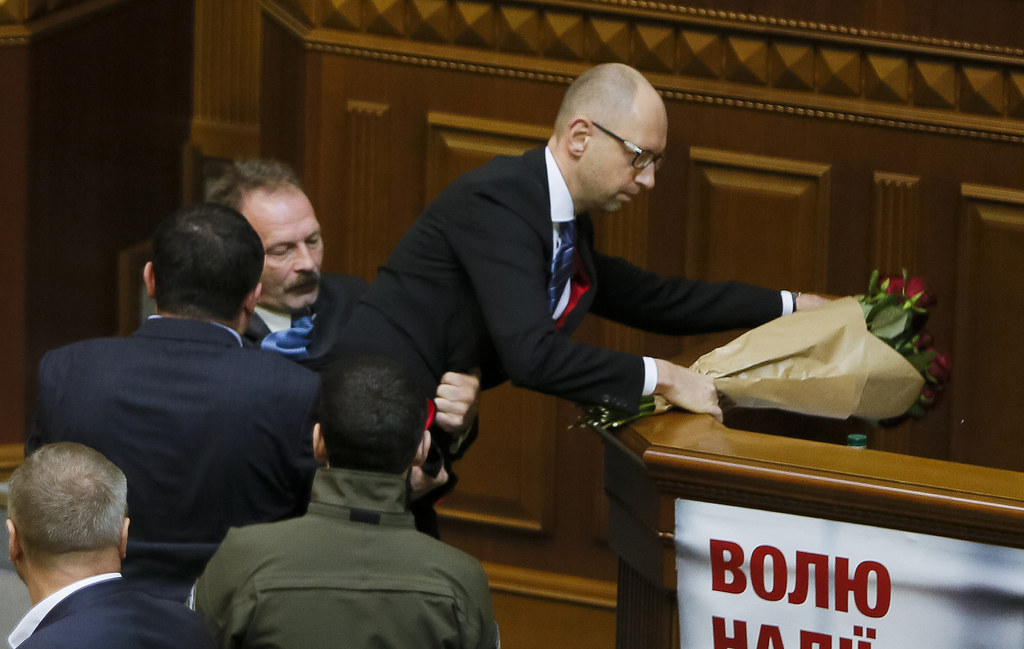 You will never see anyone as calm is Yatsunyuk is at being interrupted while defending his government, handed a bouquet of flowers — in this case from lawmaker Oleh Barna —, and then being grabbed around the waist and hauled from his podium.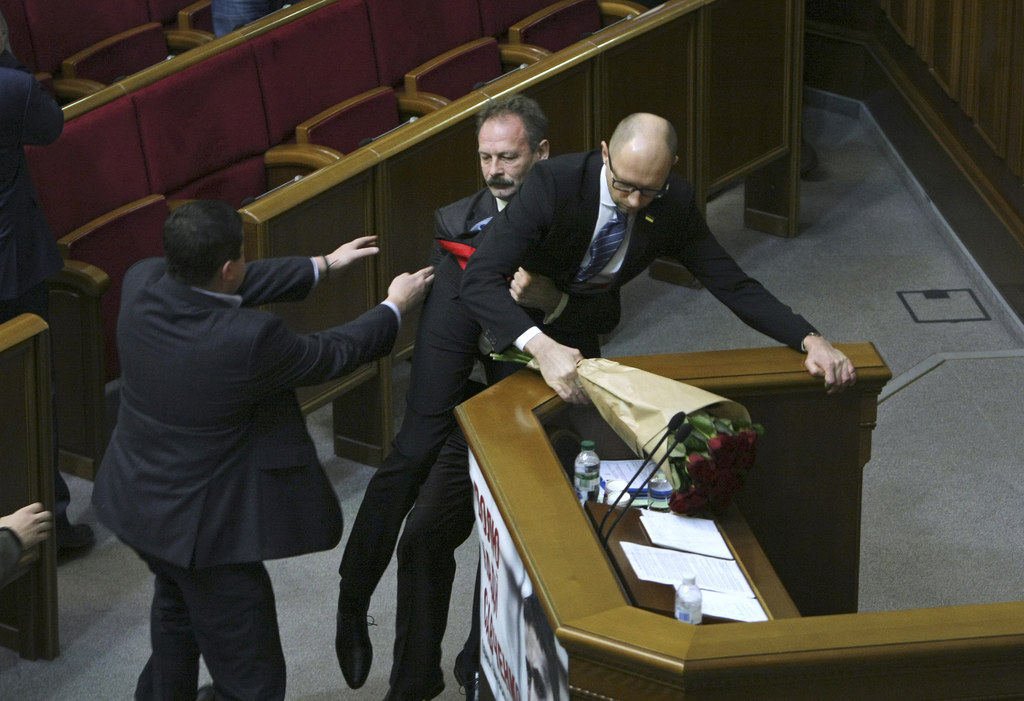 Truly, he is like a pebble in a stream, letting the water flow and wash over him, even in the most awkward and uncomfortable of moments.
Look at that calm, that composure, that resolve to keep his grip on the edge of the podium, even as more lawmakers rush in to try to restrain Barna.
That group of lawmakers eventually turned into an all-out brawl on the floor of the Parliament, which, granted, isn't that much of a rarity in Ukraine.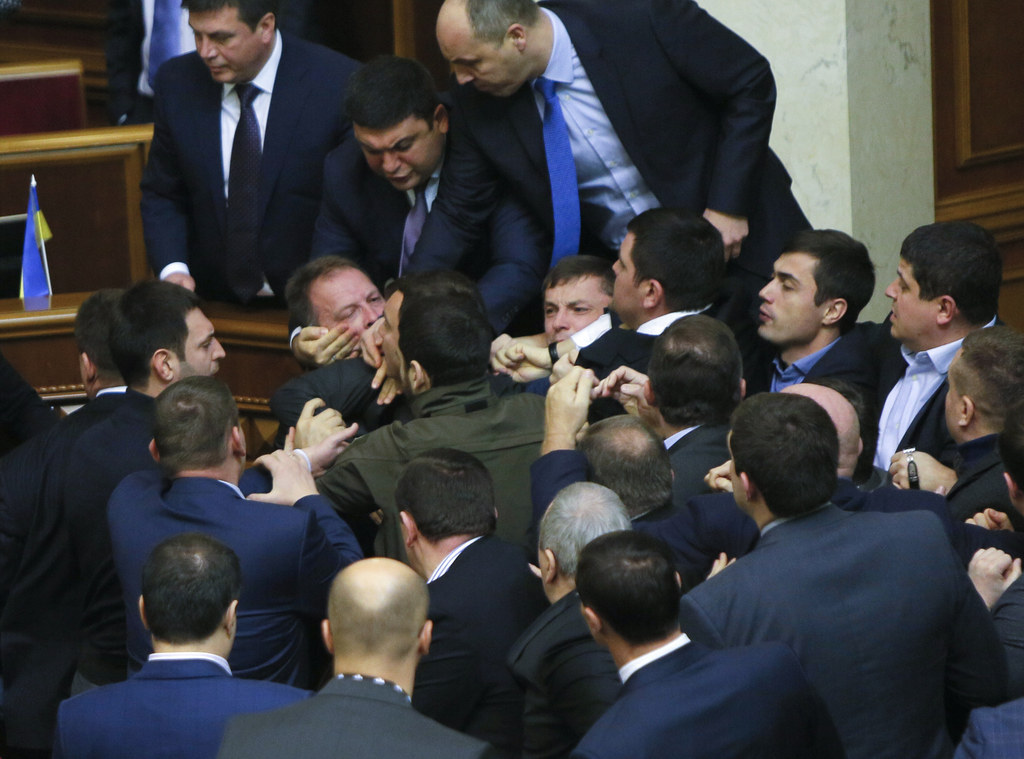 But does Yatsenyuk get involved? Nope. He just shakes his head and goes back to the podium.