Putin Looked Really Sad While Driving This Huge Truck
The Russian president was opening a nearly $4 billion bridge to Crimea.
Remember how last year US President Donald Trump sat in a huge Mack truck on the White House lawn?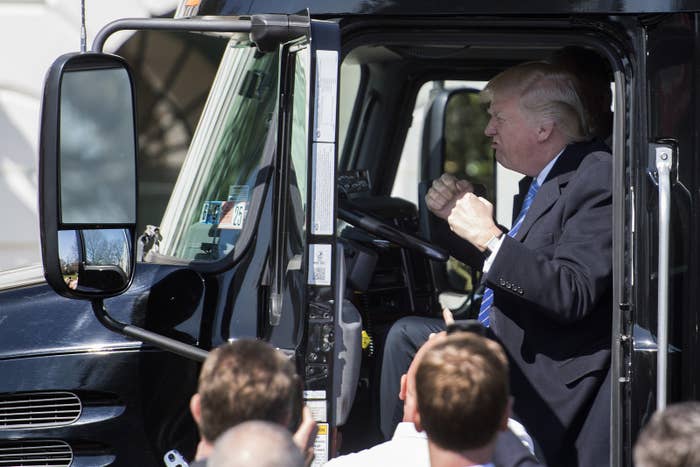 Well, Russian President Vladimir Putin has raised the bar, because let me tell you, he didn't just sit in a huge truck on Tuesday — he drove one.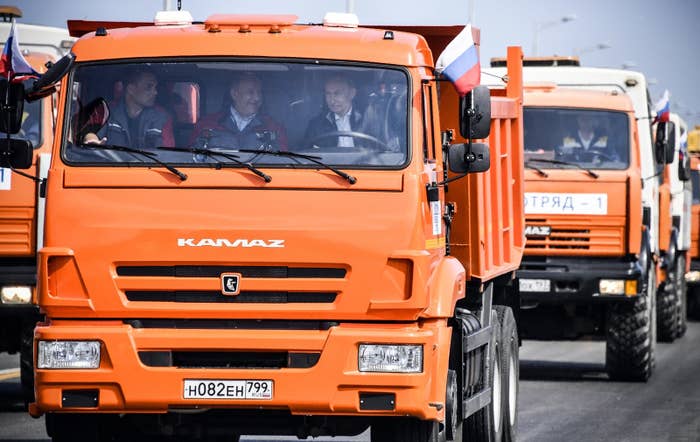 He was in the truck for the opening of a bridge between the Russian mainland and the Crimean peninsula.
The whole thing cost nearly $4 billion to complete and has been a pet project of Putin's, built by a friend and judo sparring partner of his, so you'd think he'd be overjoyed that it's finally done and opened.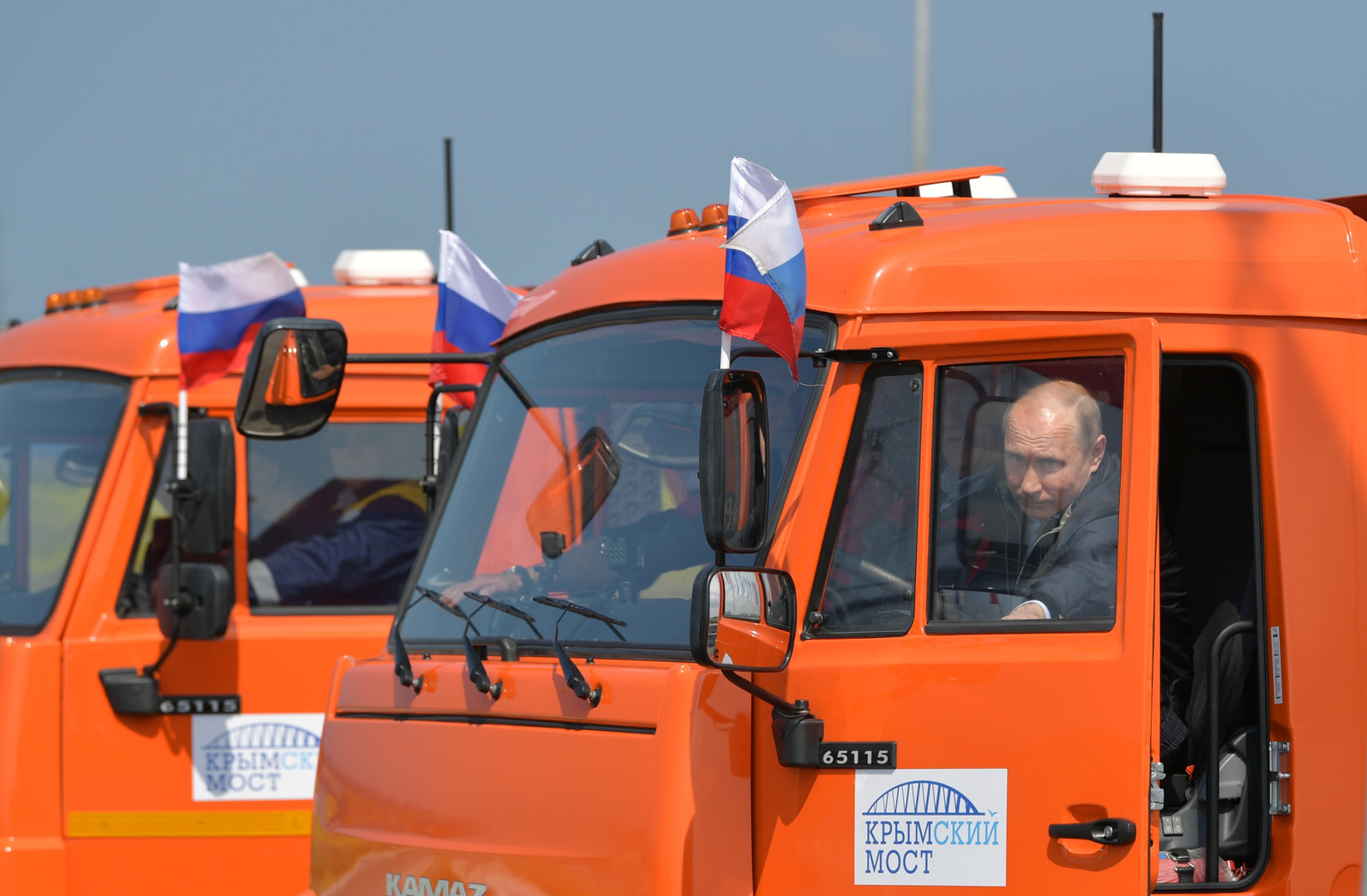 But from the pictures, which like many of his official photos seem staged to highlight his ~manliness~, it doesn't seem like Putin actually...enjoyed driving the Russian flag–laden truck.
Who, I ask you, looks like they're having a better time while in the cab of a huge truck?