As people around the world celebrated Valentine's Day on Wednesday, a group of women in Sri Lanka instead came together to remember their family members and other loved ones who have been missing for years.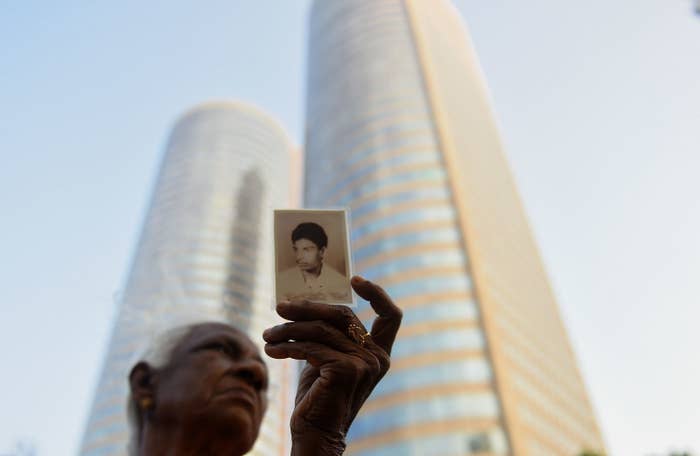 Sri Lanka's civil war — between the Sinhalese majority and Tamil separatists in the north and east of the island — has been officially over since a ceasefire in 2009. But the reconciliation process has been slow.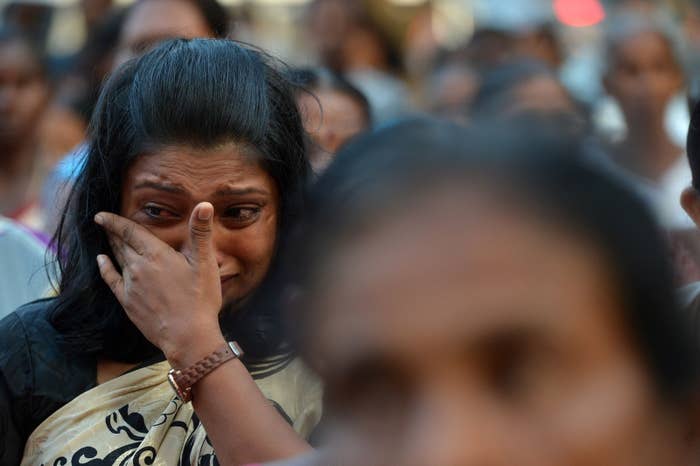 An estimated 80,000 to 100,000 people died during the struggle between the government and the Tamil Tigers separatist group.
Amnesty International recently suggested that as many as 60,000 and 100,000 people were likely victims of a policy of forced disappearance by the Sri Lankan government.
The "Missing Lovers Day" event was held at the Dutch Hospital in Colombo, the country's capital, hoping to keep the world's attention on the disappearances.
Sri Lanka announced in 2016 it would open an Office of Missing Persons to investigate the disappearances, but its progress has been slow.
President Maithripala Sirisena, whose administration was heralded as a change from the wartime leadership that preceded him, has come under fire in recent months for the glacial pace.
Last week, Sirisena told the Tamil community that he's "concerned" about the missing, while assuring them that there are no secret torture or detention camps where they're being held.
The event was organized by a local NGO called Families of the Disappeared. The group described the event as "an evening of love stories, love songs, and hope."
BuzzFeed News has reached out to Families of the Disappeared for comment and more details about the gathering.
Singers Ajith Kumarasiri and Jayathilaka Bandara performed at the event, and anthropologist Kimaya De Silva made an appearance, according to the group's Facebook page.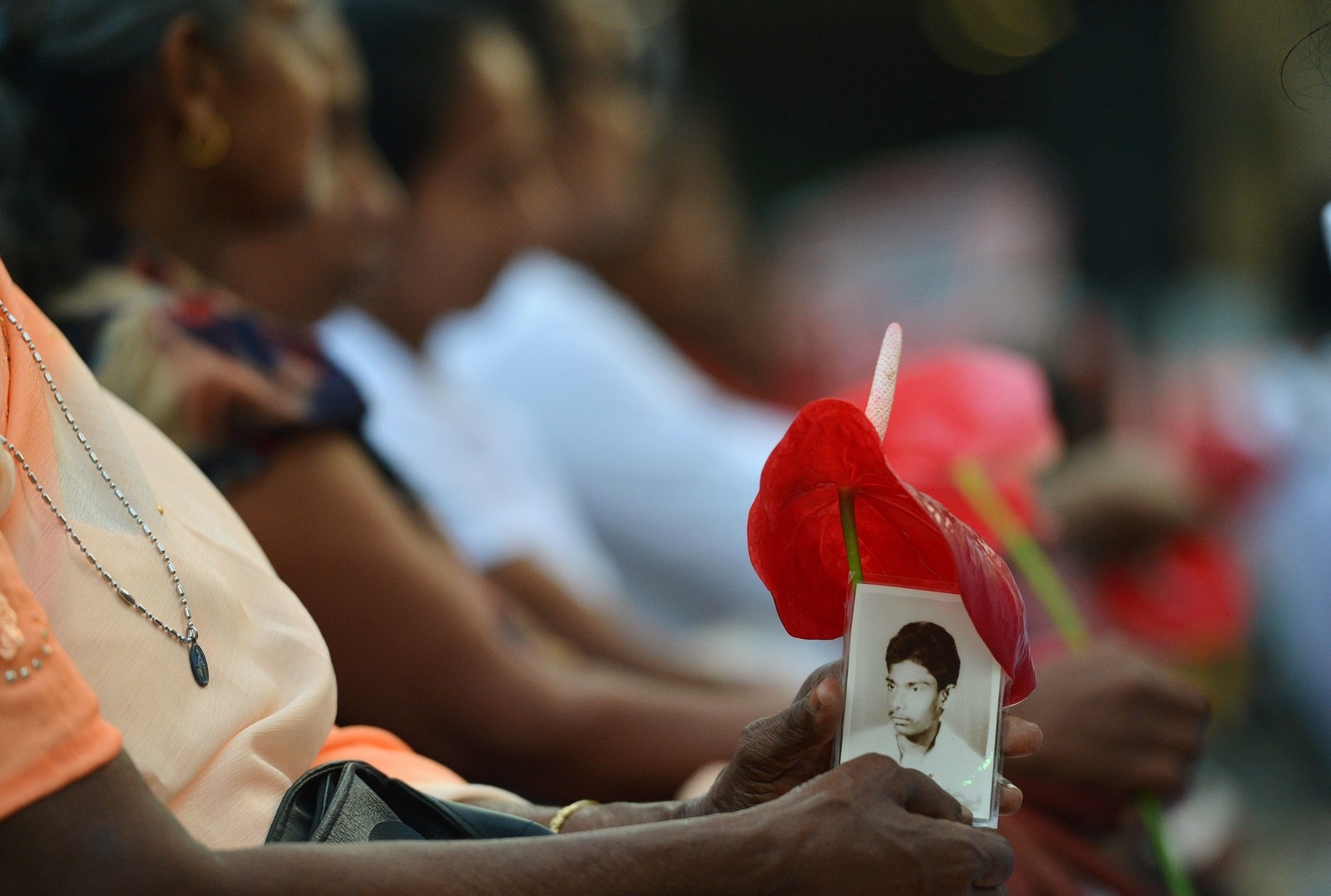 "A big, heartfelt thank you to each and every one of you who turned up this evening at the Dutch Hospital to wait with us for our Missing Lovers," the group wrote on Facebook after the event.