RT Co-Founder's Death In DC Ruled An Accident
The mysterious death of Mikhail Lesin was the result of a "days of excessive consumption of alcohol" that resulted in a fall, the US attorney for DC ruled.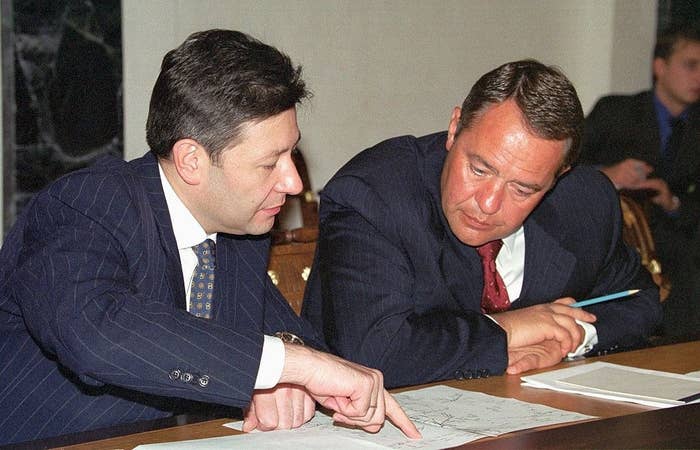 NEW YORK — The death of Russian media mogul Mikhail Lesin was an accident, the US attorney's office for the District of Columbia said on Friday, ruling the case investigating the former confidante of Russian President Vladimir Putin closed.
Lesin — the co-founder of Russia Today, the state-owned English language television channel known now as RT — was found dead in his Washington, DC, hotel room in November 2015. In March, DC's chief medical examiner determined that Lesin had died from blunt force trauma to his head. In addition, the chief medical examiner's office said he also sustained "blunt force injuries of the neck, torso, upper extremities, lower extremities."
The chief medical examiner has now changed Lesin's manner of death from "undetermined" to "accident," a joint press release sent from the US attorney's office and DC Metropolitan Police on Friday reads. The FBI provided assistance to the investigation.
"Based on the evidence, including video footage and witness interviews, Lesin entered his hotel room on the morning of Wednesday, Nov. 4, 2015, after days of excessive consumption of alcohol and sustained the injuries that resulted in his death while alone in his hotel room," the press release read. "He was found dead late on Thursday morning, Nov. 5, 2015."
Lesin "died as a result of blunt force injuries to his head, with contributing causes being blunt force injuries of the neck, torso, upper extremities and lower extremities, which were induced by falls, with acute ethanol intoxication," the statement concludes.

"Because of the widespread interest in this case, the U.S. Attorney's Office made public the results of a nearly year-long investigation into the death of Mr. Lesin," US attorney's office spokesperson Bill Miller told BuzzFeed News in an emailed statement when asked for more details. "We typically do not comment on specifics of our investigations and have no further comment on this particular matter."
It remains unclear why Lesin was in DC.
Lesin was a former press minister in the Russian cabinet and believed to be a close aide to Vladimir Putin. After founding RT in 2005, Lesin ran Gazprom-Media from 2013 until his resignation in December 2014. That same year, the Department of Justice said it was considering a request from Sen. Roger Wicker to investigate Lesin for potential corruption and money laundering.