Ukraine's Ousted President Just Went On TV To Defend His Ostriches
That is not a metaphor.
As you many recall, Viktor Yanukovych fled Ukraine — and his position as president — last year, amid protests against his government's corruption and desire for stronger ties to Russia over Europe.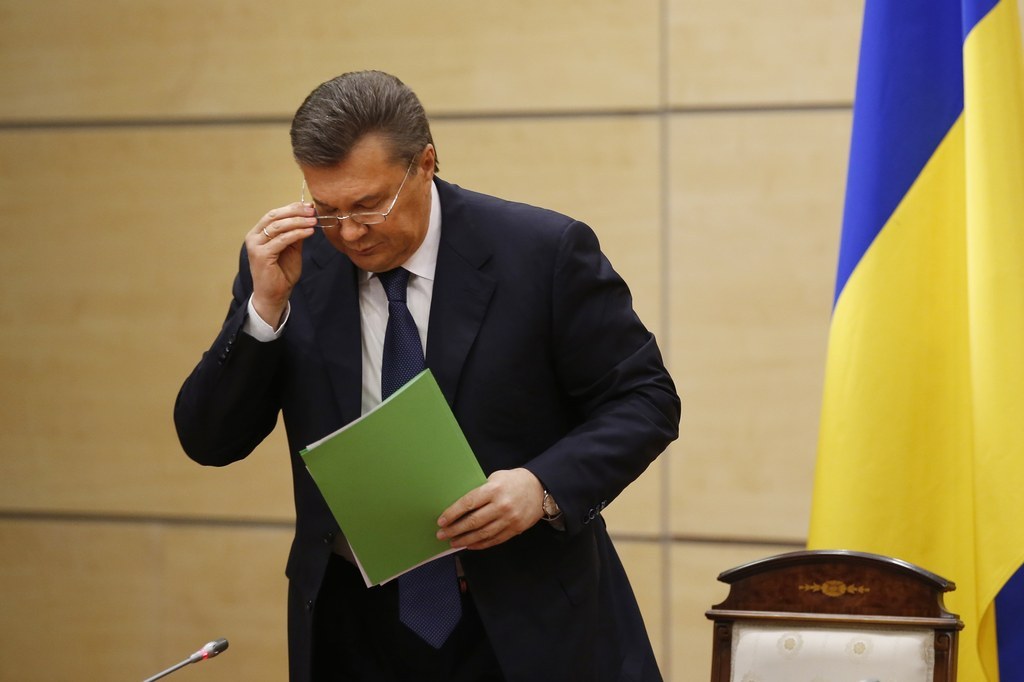 After he left, the vast five-acre estate he left behind was laid bare to the Ukrainian public, which was shocked by what it found.
On Monday night, Yanukovych appeared on the BBC's Newsnight to defend his record, especially regarding the vast amount of documents he left behind detailing what he spent on renovating and maintaining the presidential estate.
He opened with the bold strategy of claiming that only a small part of the property belonged to him — everything else was public property.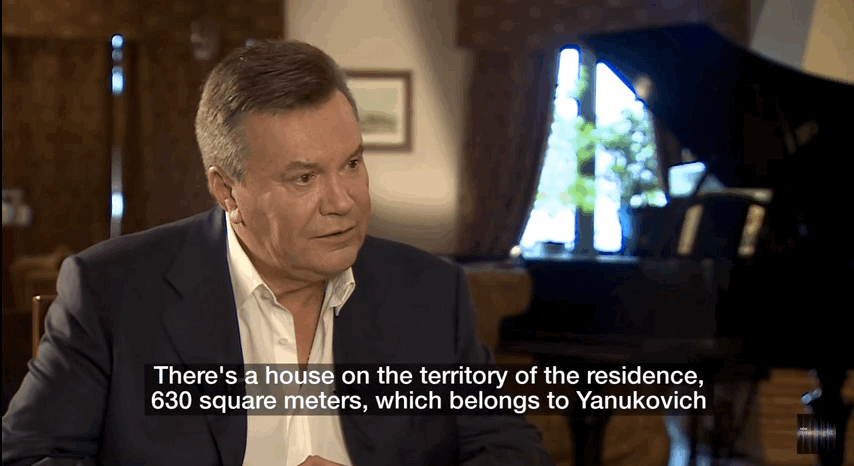 And what's wrong, Yanukovych asked the BBC's Gabriel Gatehouse, with supporting some ostriches?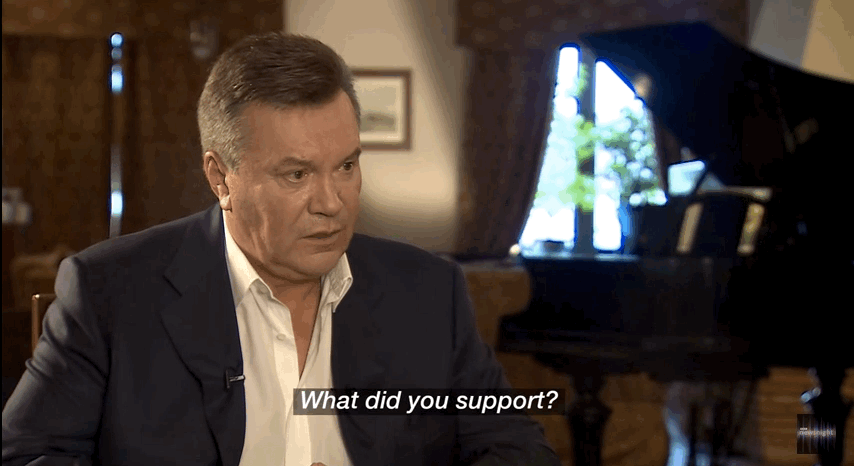 Oh, did we not mention that part of the giant estate was a full-fledged zoo? Including several ostriches? Here they are last November as part of the museum that the estate has become.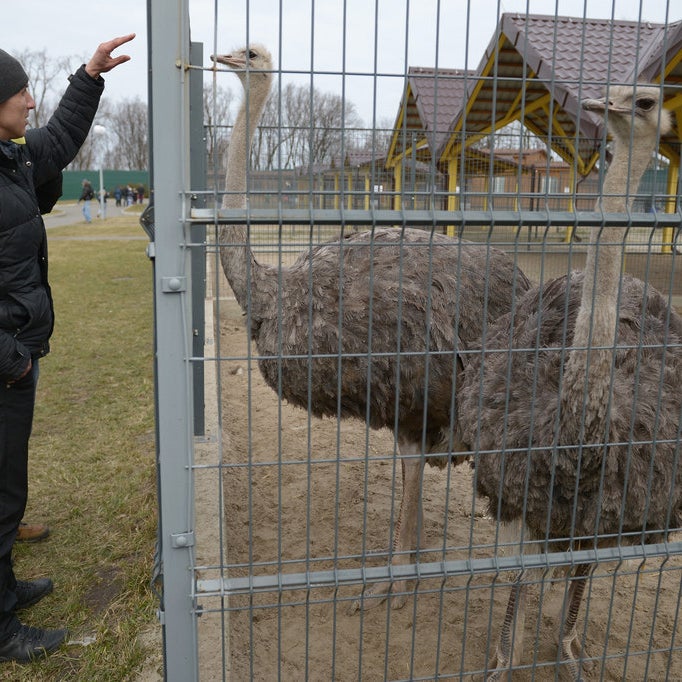 Gatehouse was appropriately incredulous about the idea of a president living on the same grounds as some ostriches. But Yanukovych had the perfect retort.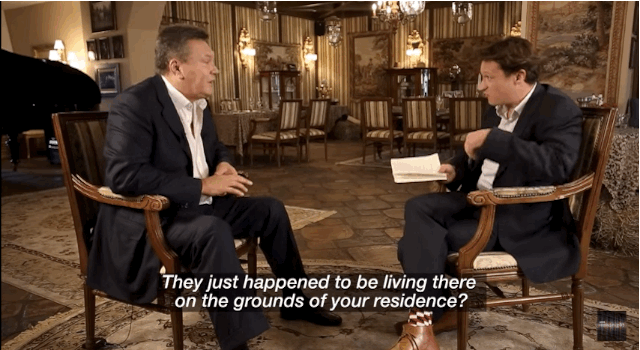 Brilliant. Here's the full interview, conducted on the outskirts of Moscow, in which Yanukovych claims that he never gave the order to fire on unarmed protestors during last year's demonstrations.