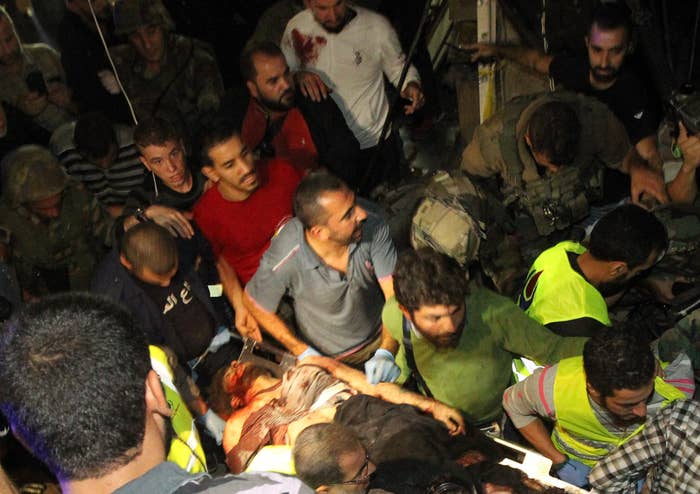 Two explosions set off in a southern suburb of Beirut have killed at least 37 people and injured more than 180, according to Lebanese officials and news reports.
The explosions hit the Ain al-Sikke neighborhood of Burj al-Barajneh, a residential area that Reuters described as a "stronghold" of support for Lebanese Hezbollah. According to Lebanese newspaper The Daily Star, a crowd began to gather following the first explosion, when the second blast was detonated about 100 feet away from the first.
Reports from the scene indicate that the explosions were caused by two suicide bombers. ISIS has reportedly claimed credit for the blasts, though their role has not been confirmed.
In an interview with Reuters, Lebanon's interior minister said that the attackers were on foot and wearing explosive vests. Lebanese security forces reportedly have also fired into the air to prevent crowds from reassembling at the site of the explosions.

A video posted on YouTube claims to show the aftermath of the first bombing, and appears to capture the moment the second bomb exploded.

The bombing comes just hours after local media reported that an improvised explosive device (IED) had been dismantled outside a café in Tripoli, Lebanon.

According to the Washington Post's Liz Sly, Thursday's suicide bombings in Beirut were first such incident in nearly a year and a half, during which the city had been relatively calm.