Veteran reporter Mahir Zeynalov on Monday tweeted out that his account would soon be blocked for "instigating terrorism" at the request of the Turkish government.
Zeynalov, who is currently based in the US, is known for his reporting for Today's Zaman and other outlets, which is often very critical of Turkish President Erdogan and his government.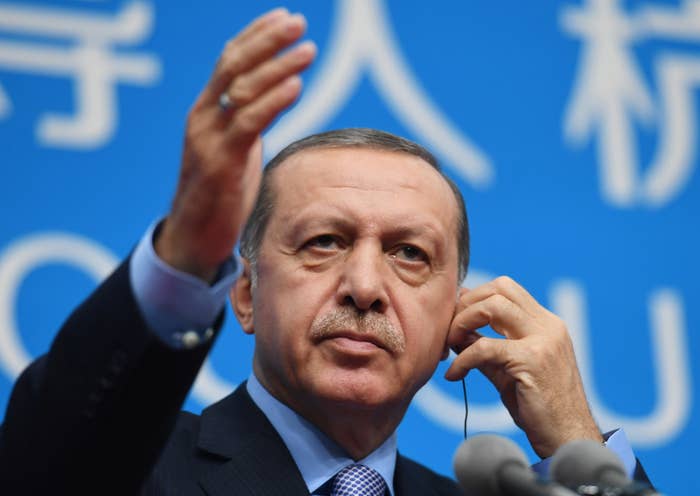 Zeynalov claimed that his account would soon be blocked from being viewed in Turkey and that another of his accounts, which he tweeted from in Turkish, had previously been removed.
The response to Zeynalov's tweets was immediate and furious, with many accounts tagging Twitter's official accounts to accuse the company of censorship.
Since the attempted coup in July, Erdogan's government has been stifling criticism, issuing arrest warrants for at least 89 journalists in the immediate aftermath of the aborted takeover.
Even before the coup attempt, the Turkish government requested that the social media giant block more people than any other in in the world, according to a report from February.
Zeynalov's Twitter handle was among several other websites listed in a request from the Turkish Prime Ministry Security Works Directorate General to the Turkish courts in late July.
Twitter then received the court order on Sept. 23. "We have received the court order [attached] regarding your Twitter account," a copy of the email sent to Zeynalov on Sept. 25, seen by BuzzFeed News, reads.
"Twitter has not taken any action on the reported account at this time," the email continues. "One of our core values is to defend and respect the user's voice. Accordingly, we may consider filing petition of objection if we find that there is an appropriate legal basis to do so. If you intend to file an objection to this order in the Turkish courts, please reply immediately to let us know."
Twitter declined to comment on the record through a spokesperson.
Zeynalov, however, said that the court will likely uphold the verdict.