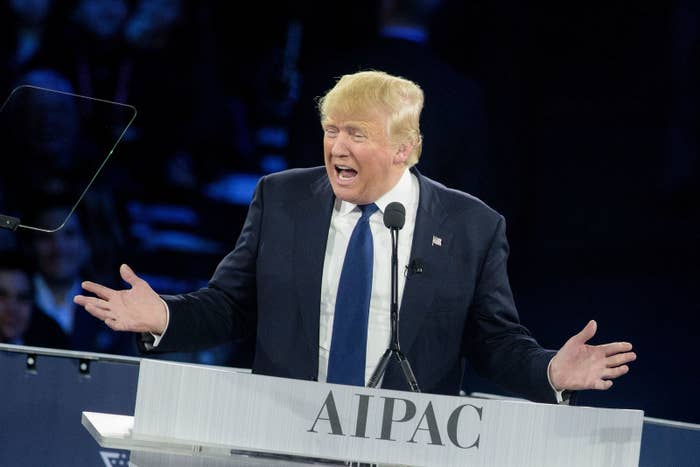 The leading Jewish advocacy groups in the US declined to comment on Wednesday about a spat between a member of President-elect Donald Trump's transition team and a member of the Israeli government.
According to the Times of Israel, Deputy Foreign Minister Tzipi Hotovely refused to meet with a group of US and European policymakers during a three-day summit in Jerusalem, due to the participation of Kristina Winberg, a far-right member of the European Parliament. In turn, according to the report, the group — including Becky Norton Dunlop, deputy to the senior adviser on Trump's transition team for policy and personnel — then decided to boycott Hotovely's presentation rather than exclude Winberg.

Winberg belongs to the Sweden Democrats, a party that has ultra-nationalist leanings and has been accused of having neo-Nazi sympathies amid its anti-immigrant policies.

"We don't have enough information to comment," Todd Gutnick, the Anti-Defamation League's vice president of communications, told BuzzFeed News in an email when asked about the incident. The American Israel Public Affairs Committee (AIPAC) did not respond to BuzzFeed News' request for comment.
"The Swedish representative is a member of a party with neo-Nazi tendencies and therefore the Foreign Ministry decided not to include her in the meeting with Hotovely," Emmanuel Nahshon, a spokesperson for the Israeli Foreign Ministry, told the Times of Israel. "Unfortunately the entire group decided to cancel the meeting."

The Trump transition team did not immediately respond to a request for comment on the incident.

It's not clear whether the boycott will tarnish the incoming administration's luster in the Israeli government. While campaigning, Trump told AIPAC's annual policy conference that he was "a friend and lifelong supporter of Israel." Soon after his election, Israeli Prime Minister Benjamin Netanyahu likewise called Trump a "true friend of Israel." And Trump's nominee to be ambassador to the country has gone even further in support of Israeli settlements in the West Bank than Netanyahu's own government.