This video released by the Italian navy on Thursday captured the moment when a boat packed with more than 500 people completely overturned in the middle of the Mediterranean the day before.
While an estimated five people died, in an operation that's been described as "miraculous," 550 of the boat's passengers were rescued from the water.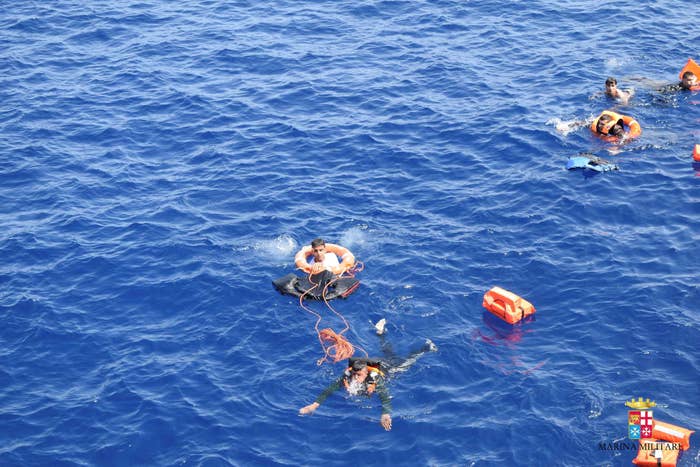 But many of the passengers of another boat that also went under off the coast of Italy on Thursday were less fortunate.
Sea-Watch, a nonprofit organization dedicated to rescuing migrants and refugees whose boats sink, blamed the deal between the EU and Turkey for the resurgence in people attempting to cross from North Africa to Europe by sea.
According to the IOM, this year has been less deadly than the last for the thousands of people attempting to reach Europe by boat — an estimated 1,370 people had lost their lives as of Tuesday, compared to 1,792 at the same point last year.