Vice President Joe Biden traveled to Serbia on Tuesday, part of a bid to get the country to get along better with neighboring Kosovo.
But a group of Serbian ultranationalists organized a rally in honor of Biden's visit — one where they voiced their support for Republican presidential candidate Donald Trump.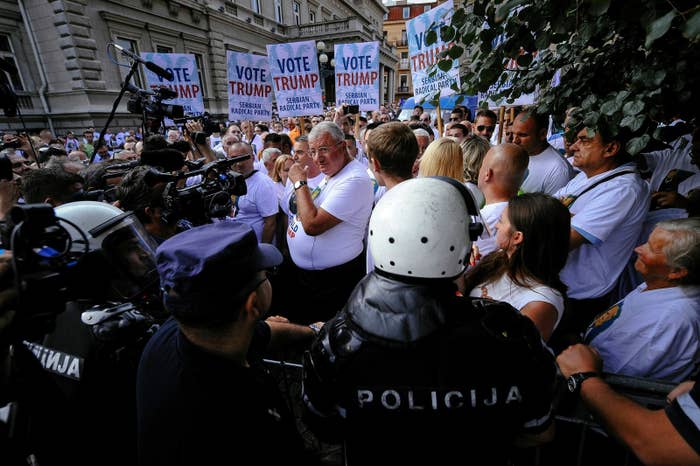 Vojislav Seselj, the leader of the Serbian Radical Party, told Reuters that he and his supporters backed Trump because he represented the exact things that a lot of Trump's supporters in the US would rather deny.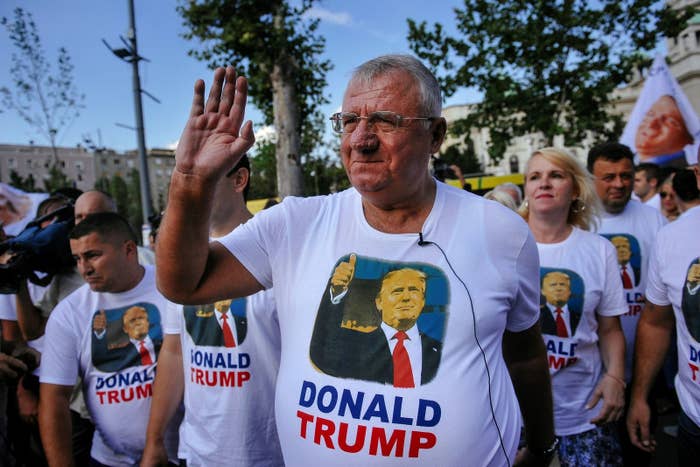 Seselj, who was acquitted of war criminal charges earlier this year, founded the Serbian Radical Party back in 1992 and for years promoted the far right nationalist ideals that helped lead to a genocide.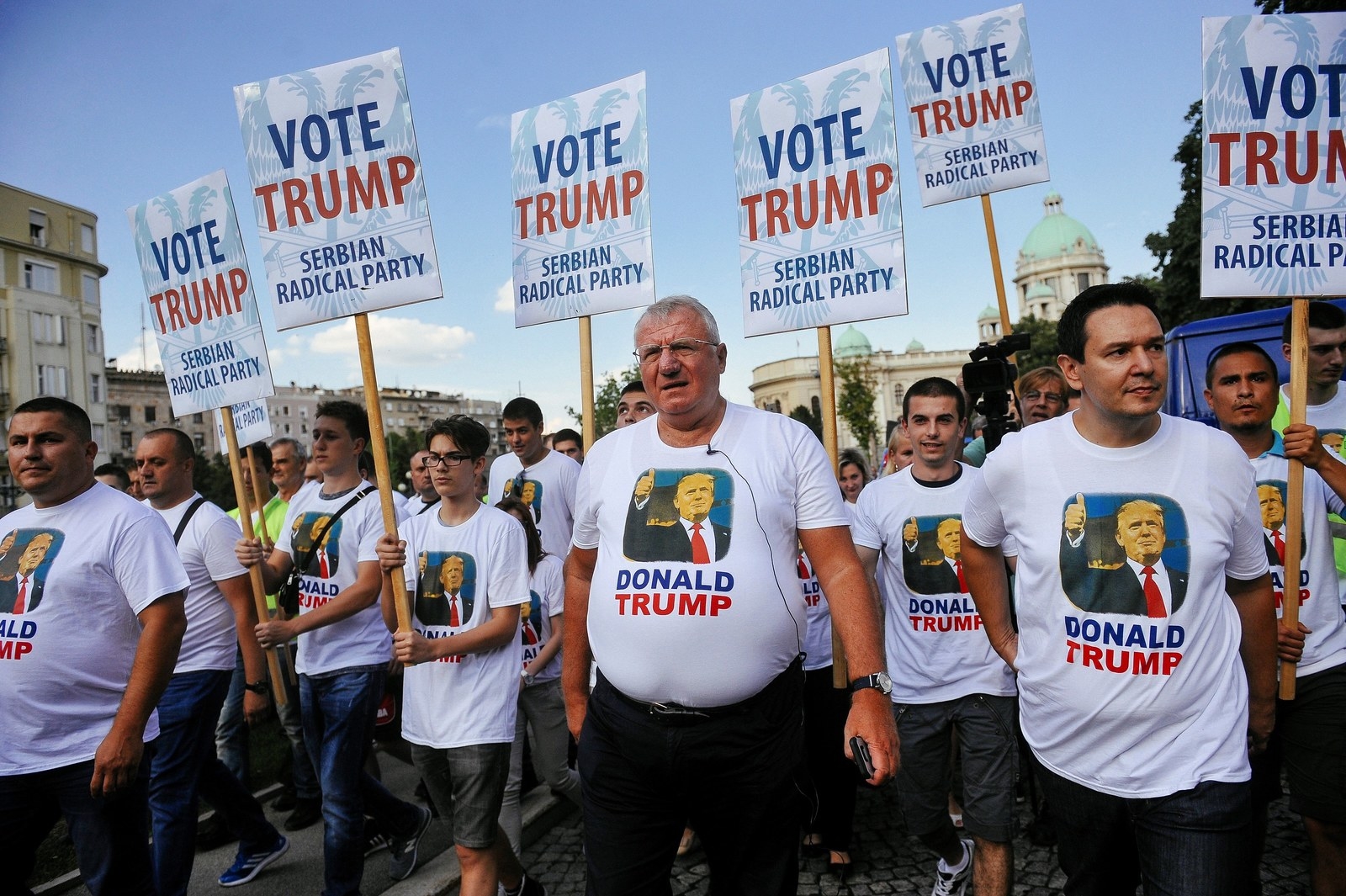 In Biden's defense, he took time while in Serbia to apologize for civilian deaths caused during the 1999 NATO bombing campaign.