This CGI Video Kinda Shows China Attacking A U.S. Military Base In Japan
The short movie, made to commemorate China's involvement in World War II, definitely seems to show U.S. vehicles under attack.
It might look like a cutscene from a video game, but this is a clip from a video called "3D Simulation of Island War," created to showcase China's military might during celebrations of the 70th anniversary of World War II's end.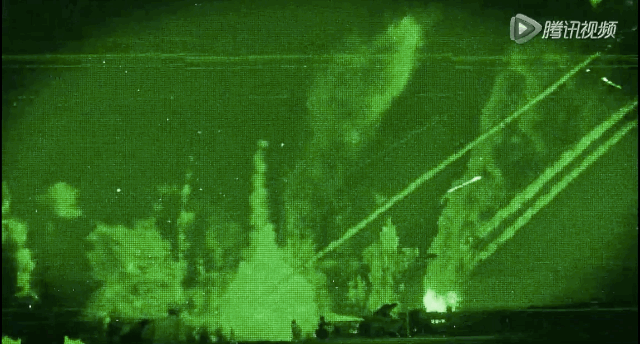 China's been gearing up for this moment for awhile. As one of the main members of the Allies, Beijing is eager to celebrate the triumph over Japan in the Pacific.
Other members of the Allies are having celebrations as well — including Russia going all out to remind everyone of the Soviet Union's role in the victory — but China's preparations have been putting some of its neighbors on edge. While Russian President Vladimir Putin will attend China's military parade, of the other main Allies, only France is sending its foreign minister; the U.S. and United Kingdom are sending relatively minor officials.
In the opening of the video, produced by Chinese internet giant Tencent, an unnamed "ally country" has broken international law in the seas off mainland China and the result is not pretty.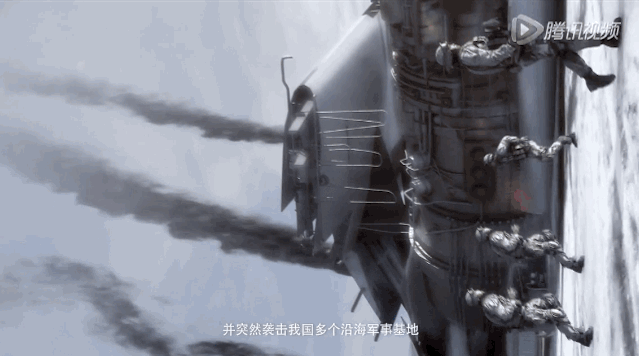 Several bases in mainland China have been attacked, but as this angry fist indicates, China won't stand idly by in the face of such an assault.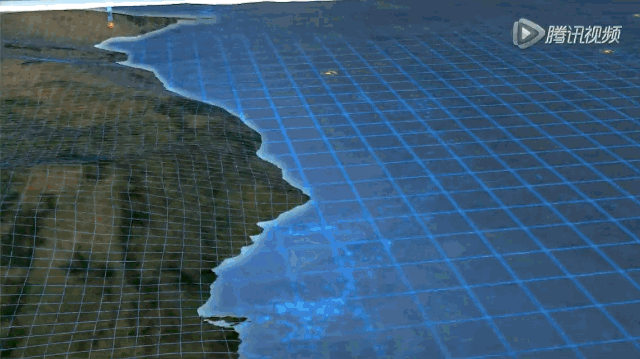 At which point China begins rolling out the heavy artillery, and the video begins showing off some very real weaponry in China's arsenal. Like the DongFeng-15B — a short-range ballistic missile — seen on the back of this truck.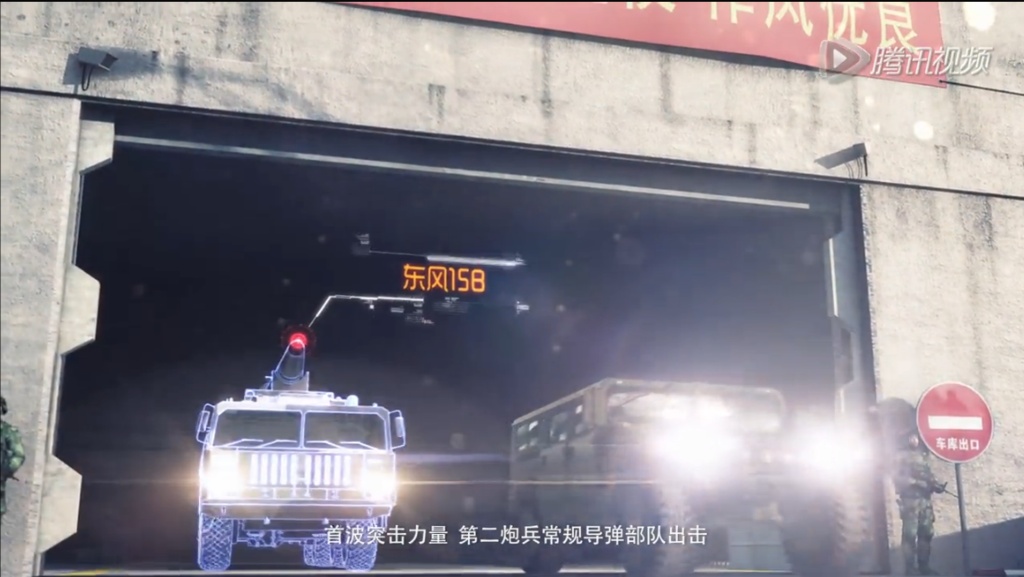 And you can see that missile and a bunch of its friends being launched assumably by the Second Artillery Corps, the part of the People's Liberation Army that manages China's missiles — both nuclear and conventional.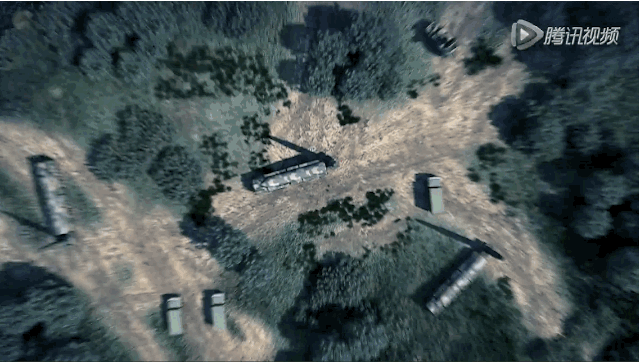 And here's what the video identifies as a CJ-20 missile being fired from a bomber.
So what's all this firepower being targeted against? Well, that looks an awfully lot like an American F-22 Raptor fighter jet.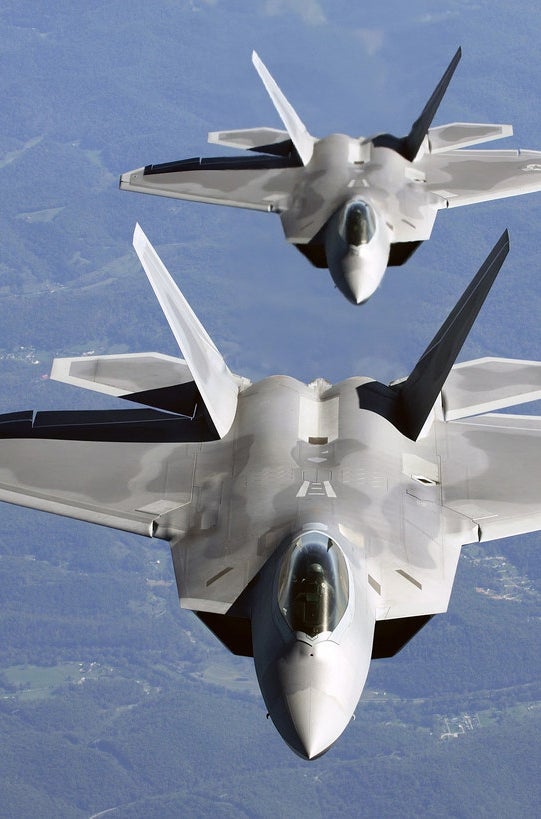 That ship exploding back there also bears more than a passing resemblance to a Nimitz-class aircraft carrier.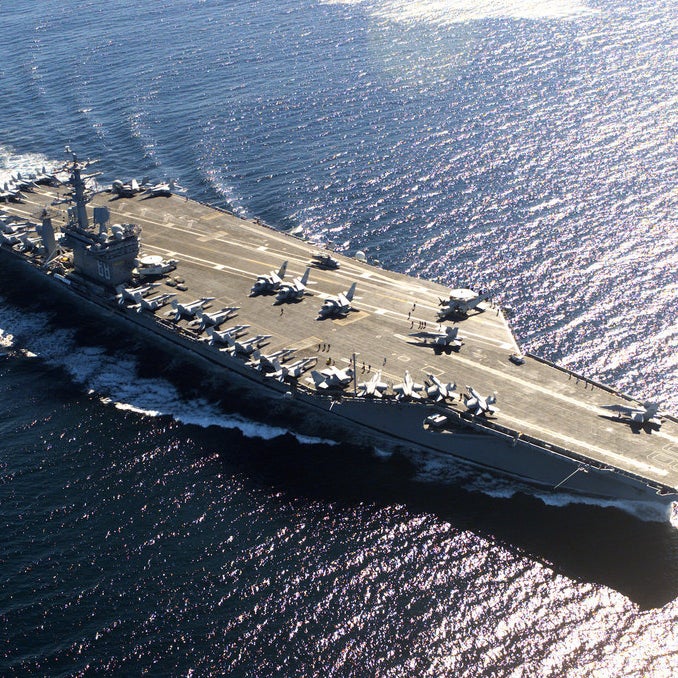 And the only islands with airbases that are within range of China's military just happen to be the home of the U.S. military on Okinawa in Japan.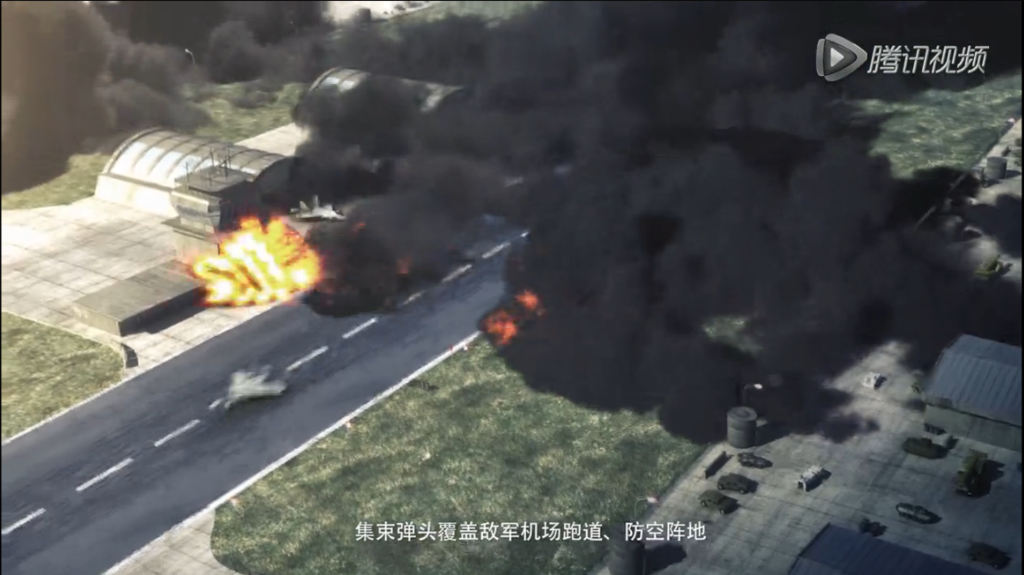 So the nameless enemy in this video, whose base is soon overrun by Chinese tanks, just happens to use American military equipment and be located on a base a lot like one America operates. Okay.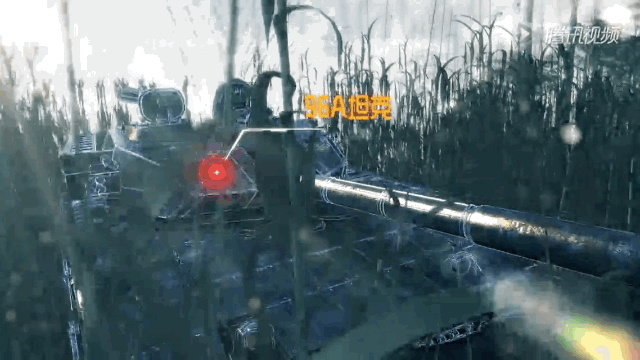 "A combative country will perish; the world is peaceful, but it's dangerous to forget about the potential of wars," the video declares after the base has been taken over. "We love peace, but we have to be prepared to face possible wars in the future."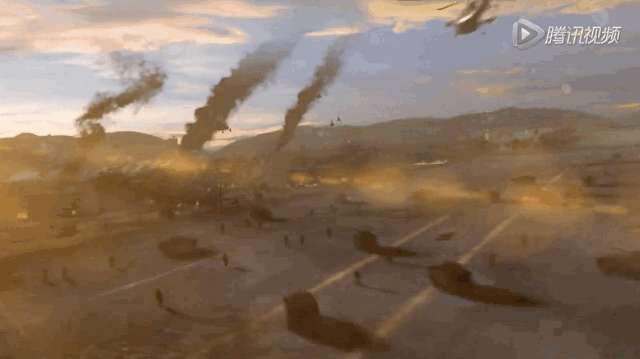 Beimeng Fu contributed to the reporting of this story.
Correction
The fighter jet destroyed in the above clip is an F-22 Raptor. An earlier version of this article misidentified it as an F-35.