The Kardashian Klan has flown 90 miles south of Florida to visit Cuba, newly opened for business to Americans.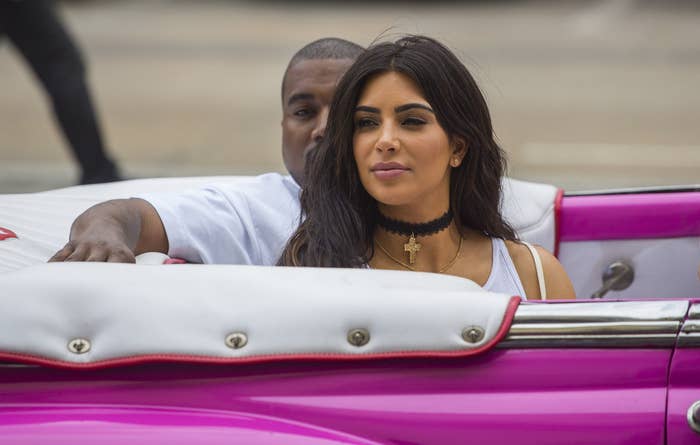 *cough* it's been done *cough*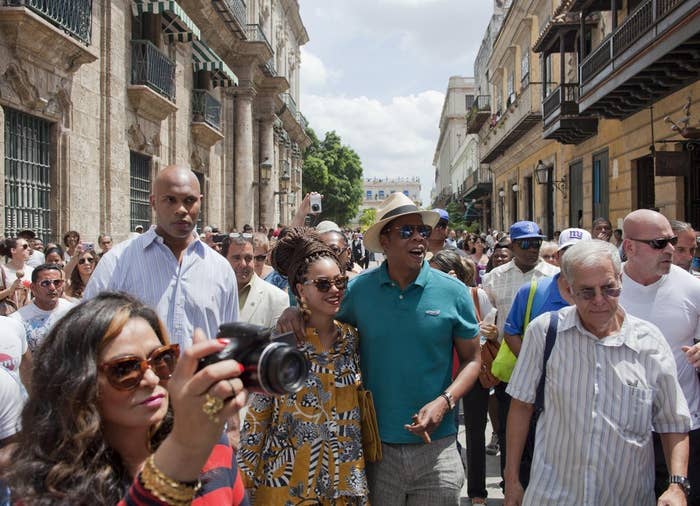 Anyway, on Wednesday, the whole Krew — Kim, Kourtney, Khloé, Kanye, and the Kameramen — rolled into Havana's Museum of Rum, drawing a crowd as they did.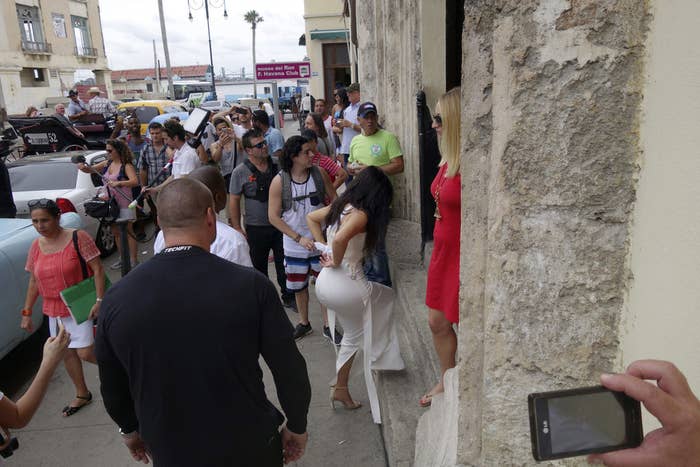 And lo, cigars were had, because Americans in Cuba.
And how, you ask, are they getting around Havana? A hot-pink classic convertible. Because Americans in Cuba.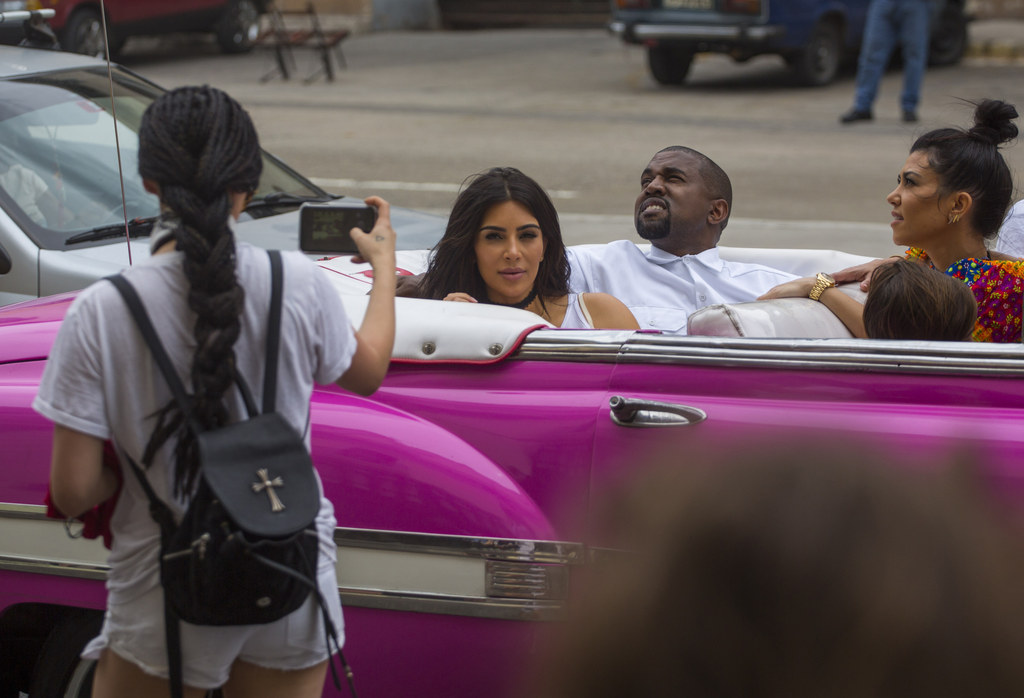 But even some Americans aren't pleased about the trip. Especially Rep. Ileana Ros-Lehtinen, an outspoken critic of the detente with Cuba, who isn't sure just how much of the Cubans' "reality" will be in the show.
And things aren't going so great for Khloé in particular. For one, she's drawing a lot of heat for taking a photo beneath a Fidel Castro quote.
And in this video, captioned "Bendito, baby," she's gotten a ton of shade for using Puerto Rican slang in Cuba.
This isn't the first time that the Kardashians have gone international. Around this time last year, Kim and Khloé visited Armenia, their father's homeland, and commemorated the 100th anniversary of the Armenian genocide.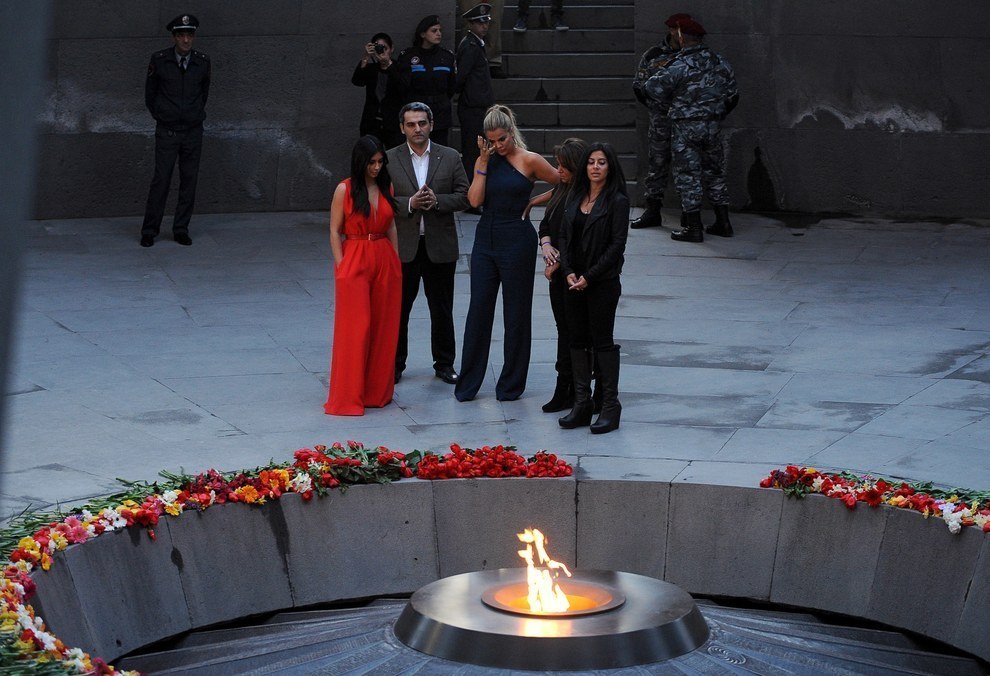 The Kardashians are the latest celebrities to visit since the U.S. and Cuba re-established diplomatic ties in December 2014. President Obama and his family took a trip to the island in March to mixed reviews.