The Dress Michelle Obama Just Wore For A State Dinner Will Give You Life
FLOTUS wore a stunning black number at the State Dinner for China's president and first lady.
We've known for years that first lady Michelle Obama can clean up real nice. But the dress she wore to Friday night's State Dinner for Chinese President Xi Jinping is too much. It's just too good.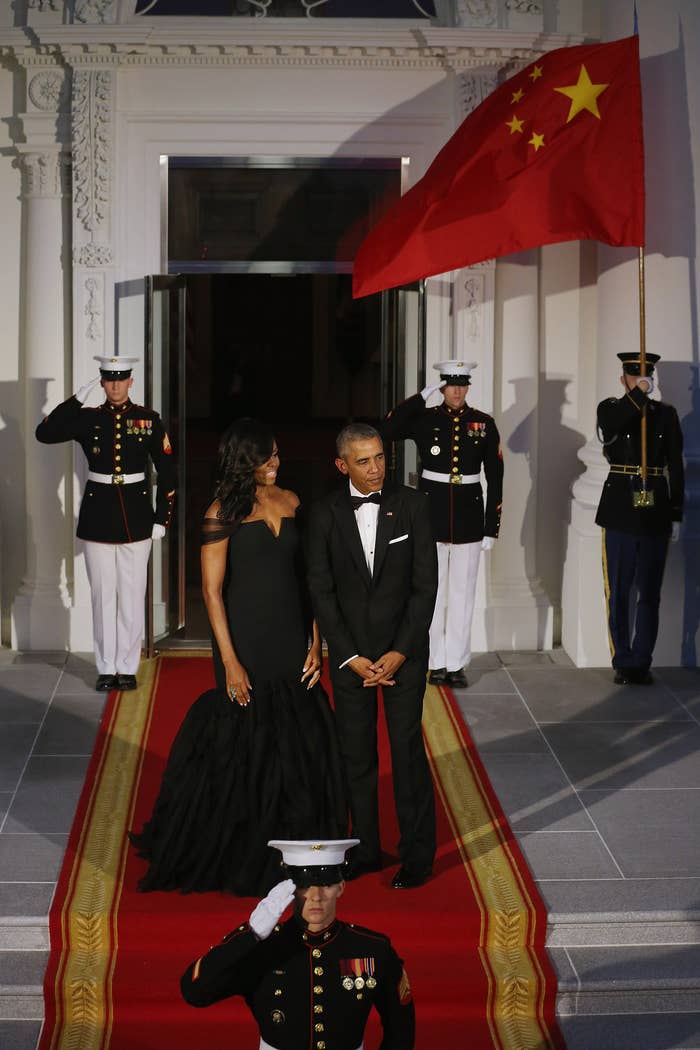 You guys. Look. At. This.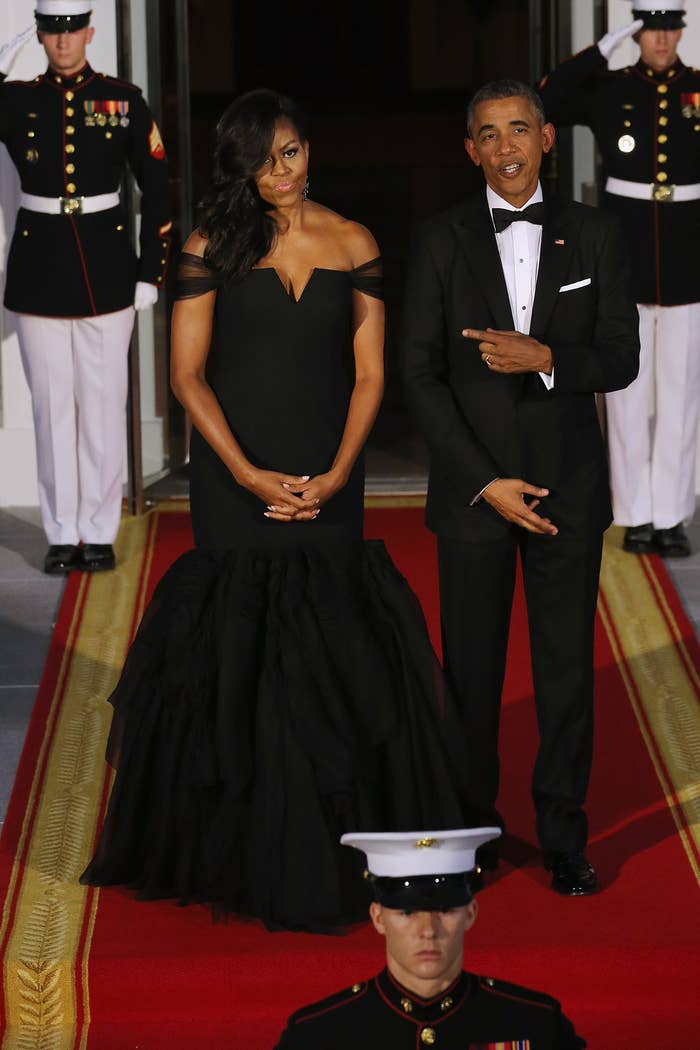 Even the president knows that as good as he looks in that tux, he's but a candle compared to the star that his wife is in the dress, which was custom-designed for her by Vera Wang.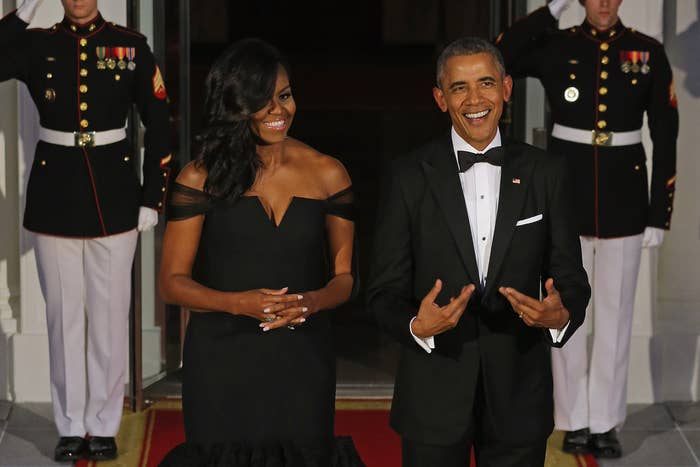 (And oh goodness, look how cute they are.)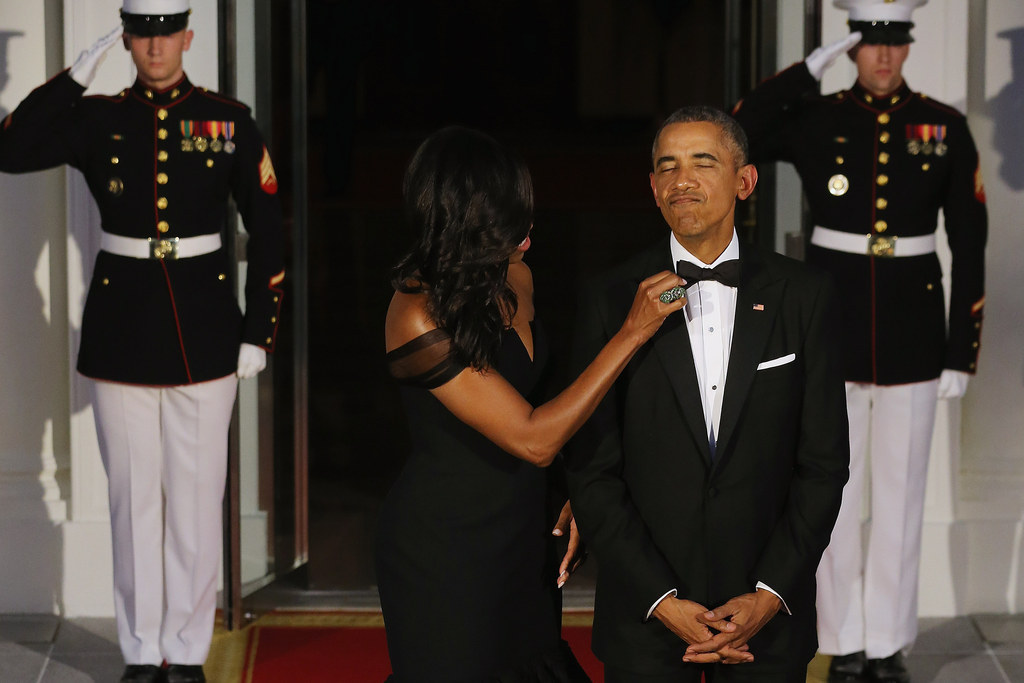 And need we talk about her hair? I think not. The words we have in the English language would not suffice.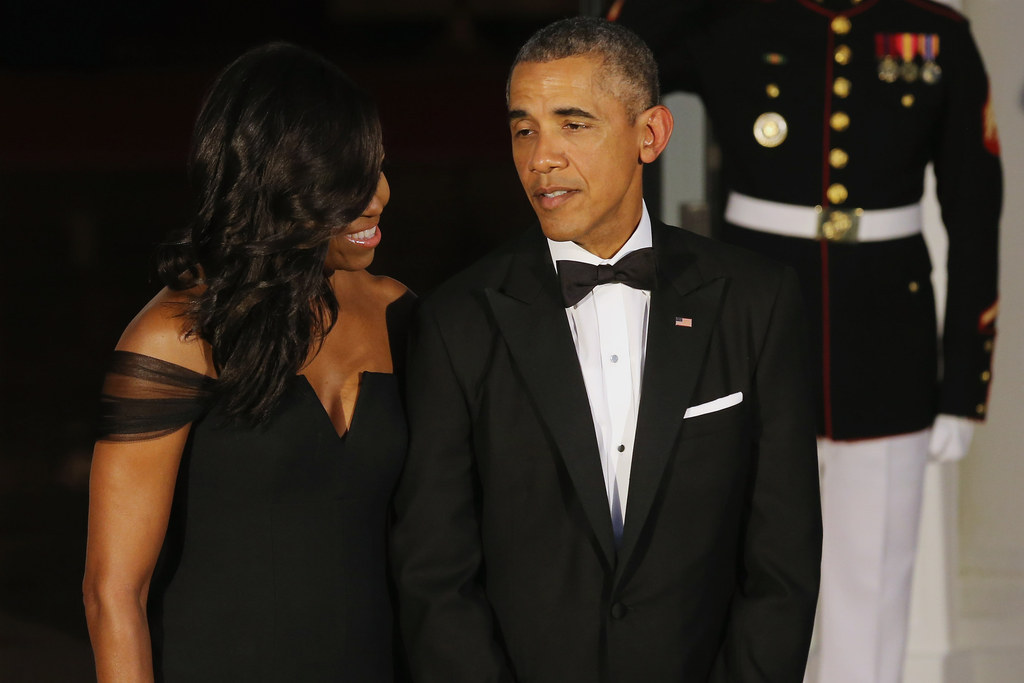 Let's not be rude, though. Madame Peng Liyuan, Xi's wife, also had on a stunning dress. And props to Xi for the matching pocket square. But FLOTUS still wins the night.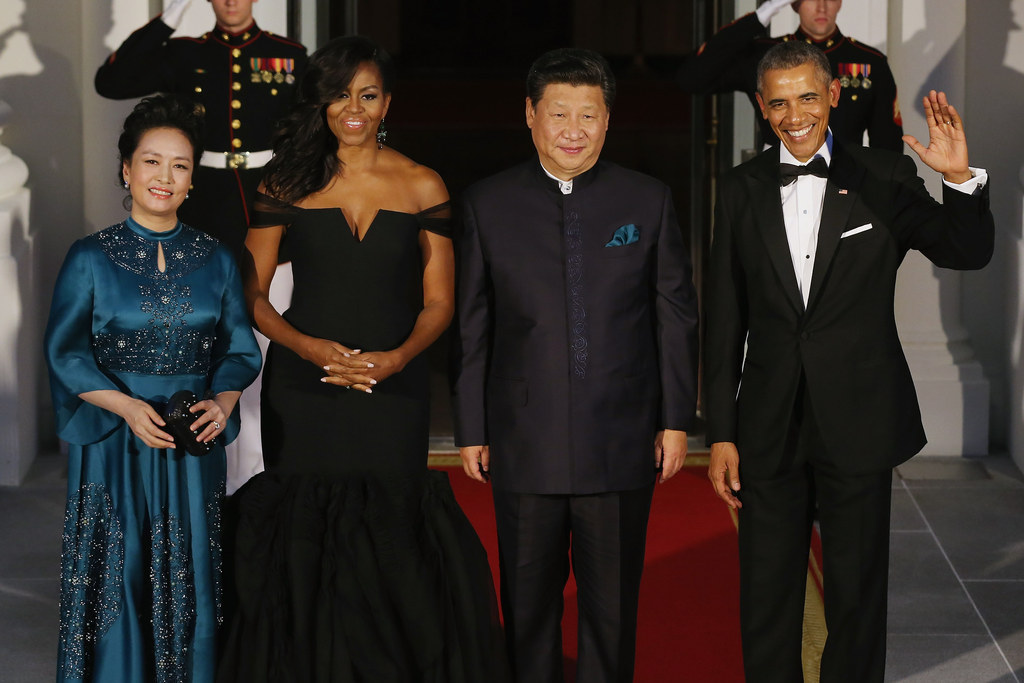 And of course the thing is still just as stunning — if not more so — from the back. Ugh. So let's just try not to be jealous in the least of their fashion and the amazing menu that they're having. Let's just not.