This Is The Story Of David Bowie's Role In Ending The Cold War
Hundreds of East Berliners on the other side of the Berlin Wall gathered to hear the Man Who Fell To Earth perform.
In 1987, David Bowie — whose death was announced on Monday morning — performed in front of the Berlin Wall in a concert that he remembered as one of his favorites, singing for both West and East Germans at a time they were still forcibly divided.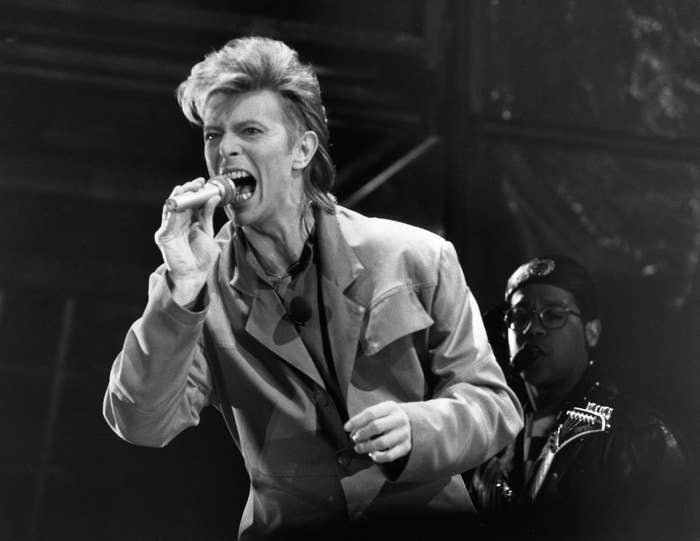 Bowie had lived in West Berlin in the early 1970s. In an article published in the Financial Times last year, author Rory MacLean described just what the Wall meant to Bowie during his time in Germany:
The Wall moved Bowie and changed him. On his three-gear Raleigh, he cycled alongside it, as can today's visitors (thankfully no longer surrounded by a quarter of a million Soviet troops).

At the flashpoint of the world, where a single shot could have escalated into nuclear war, Bowie found a place of calm and learnt to write about important things. He evolved a more coherent vision for himself and a new age. He captured and defined its quintessence, speaking for, even embodying, a confused generation that had lost hope in ideals and dreams.
When Bowie returned in 1987, it was as part of a three-day rock concert featuring the Eurythmics and Genesis. On the other side of the Wall, East Germans were prevented from getting too close. But they could still listen.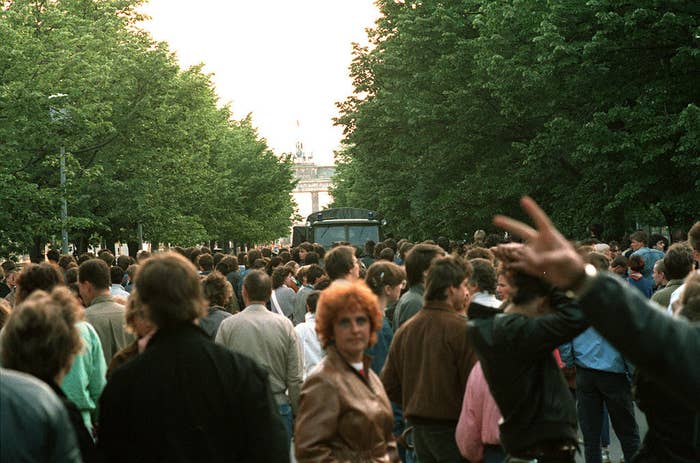 In a 2003 interview with music journalist Bill DeMain for his book In Their Own Words, Bowie remembered the feeling of performing "Heroes," not knowing just how many people were actually listening in.
Bowie also revealed the true origin of the song, which he'd previously only said was about a pair of lovers he'd seen kissing near the Wall.

As news of Bowie's death spread, memorials began to spring up in Germany, including at the building where he'd once lived.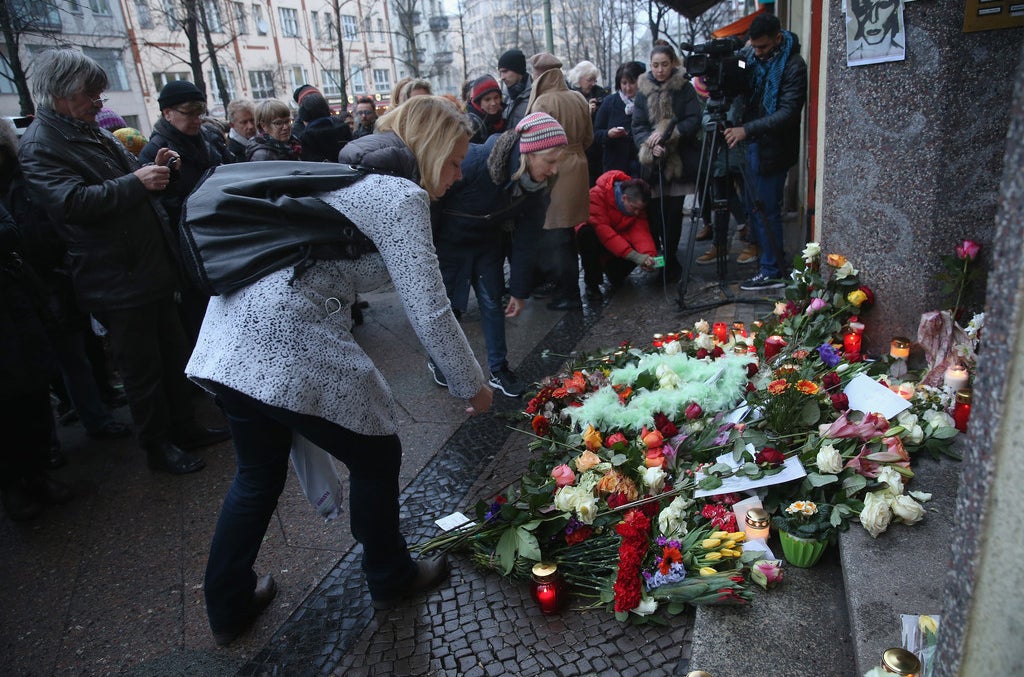 Germany's Foreign Office on Monday took to Twitter to commemorate Bowie and praise his efforts to bring down the Berlin Wall, which was demolished two years after his performance.
And BuzzFeed Germany asked Germans just what the loss of the Man Who Fell To Earth meant to them as they gathered outside Bowie's former apartment.