State Department Finally Cleans Malware From Emails Four Months After Hack
The move is an effort to sweep out the last traces of malware left over from a hack last fall with suspected Russian ties.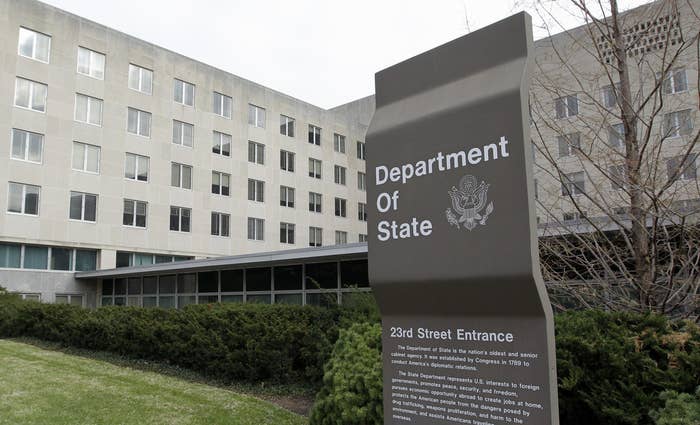 WASHINGTON — The State Department said Friday it was "implementing improvements" to its unclassified email systems, months after a breach in its networks.
"As part of the Department of State's ongoing effort to ensure the integrity of our unclassified networks against cyber attacks, the Department is implementing improvements to the security of its main unclassified network during a short, planned outage of some internet-linked systems," State Department spokesperson Jen Psaki said in a statement.
"The Department continues to monitor and respond to activity of concern on our unclassified network," Psaki said. "Such activity is something we take very seriously."
Last November, the department confirmed that it had detected "activity of concern" in its systems, but ensured the public that its classified systems had not been breached. Psaki's statement on Friday said the breach had also not touched its "core financial, consular, and human resource systems."
The statement did not make clear how long the planned outage would last nor how many employees the outage would impact. The Department of Homeland Security, which is tasked with protecting federal computer networks from cyberattacks, referred BuzzFeed News back to the State Department when reached for comment.
A U.S. official last fall told CNN that the State Department hack was tied to the breach of White House computers in October. Russian hackers were the primary suspects in that hack, a charge that Russia has denied. As of February, the Wall Street Journal reported, the State Department still had not fully removed the malware planted.
The investigators handling the State Department "still see signs of the hackers on State Department computers," the Journal wrote at the time. "Each time investigators find a hacker tool and block it, these people said, the intruders tweak it slightly to attempt to sneak past defenses."