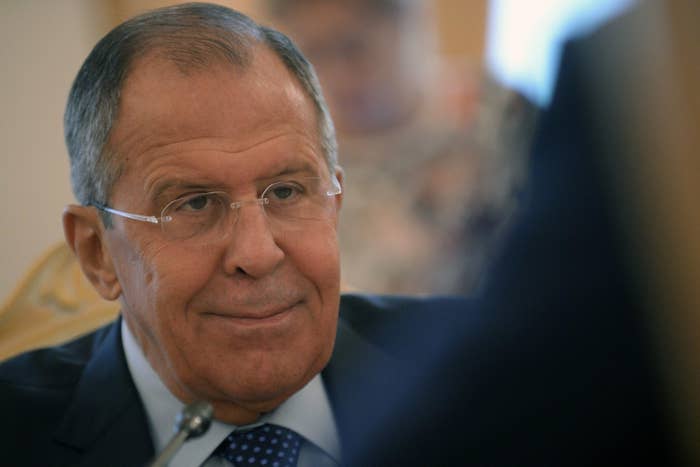 Russian Foreign Minister Sergey Lavrov has said that his government never denied that Russian hackers were trying to influence the US election — but that the US just hasn't proved it.
Lavrov made the comments in an interview with CNN's Christiane Amanpour, his first sit-down with a US outlet since the administration on Friday officially accused Russia of being behind hacks that resulted in the release of emails from the Democratic National Convention and the campaign of Democratic presidential nominee Hillary Clinton.
"Well it's flattering of course to get this kind of attention, for a regional power as President Obama called us some time ago," Lavrov said. "Now everyone in the United States is saying that it is Russia that is running the [United States'] presidential debate."
"It's flattering as I said but it has nothing to be explained by the facts," he said. "We have not seen a single fact, a single proof" that the Russian government was behind the hacks, he said, which lead to this exchange:
AMANPOUR: Let's get back to the facts – you deny this

LAVROV: No we did not deny this, they did not prove it.
Russia's ambassador to the United States, Sergey Kislyak, on Tuesday night also brushed off the US accusation. "We are watching very carefully the election campaign in this country," Kislyak said. "We do not interfere into internal affairs in the United States, not by my statements, not by electronic or other means."
When Amanpour asked Lavrov if he was concerned about potential responses from the United States, the veteran diplomat seemed unconcerned. "It's not worth speculating," he said. "If they decided to do something let them do it."
Amanpour also asked Lavrov to comment on the video released Friday that shows Republican nominee Donald Trump caught describing sexually assaulting women. "Russia had its own Pussy Riot moment," she said, alluding to the punk rock band turned protest movement that has been a vocal critic of Russia's government. "What do you think of Donald Trump's pussy riot moment?"
"Well, I don't know what this would… English is not my mother tongue, I don't know if I would sound decent," he said. "There are so many pussies around the presidential campaign on both sides that I prefer not to comment on this."