U.S. Central Command (CENTCOM) confirmed to BuzzFeed News on Tuesday that a U.S. Army-operated drone went down over southern Iraq several days ago after pictures of the craft began circulating online.
"We can confirm an MQ-1 crashed on its way to its recovery base in Iraq," MAJ Genieve David, a CENTCOM spokesperson, told BuzzFeed News in an email. The craft was returning to base on July 16 when "technical complications caused a loss of communication."
Iraqi freelance journalist Steve Ishak said sources had sent him the photos that were quickly disseminated on Tuesday and that they were taken in "the middle of nowhere" in the desert near the Iraqi city of Samawah.
Ishak told BuzzFeed News in an email that he got the photos from "villagers who sent it through a relative who follows me [on Twitter]."
Emmanuel Huberdeau, a reporter with French aeronautics magazine Air & Cosmos, was the first to identify the drone that Ishak posted. "Looking at the picture I don't think the UAV was shot down," he wrote in an email to BuzzFeed News, noting that it appears that "there are no bullets or missile impact." Huberdeau speculated the drone may have gone down because of weather conditions or engine failure.
Along with surveillance missions, the Gray Eagle can also be armed with Hellfire and Stinger missiles. But there "were no weapons on board the aircraft," Major David told BuzzFeed News, adding that the U.S. is working with Iraqi authorities to recover it.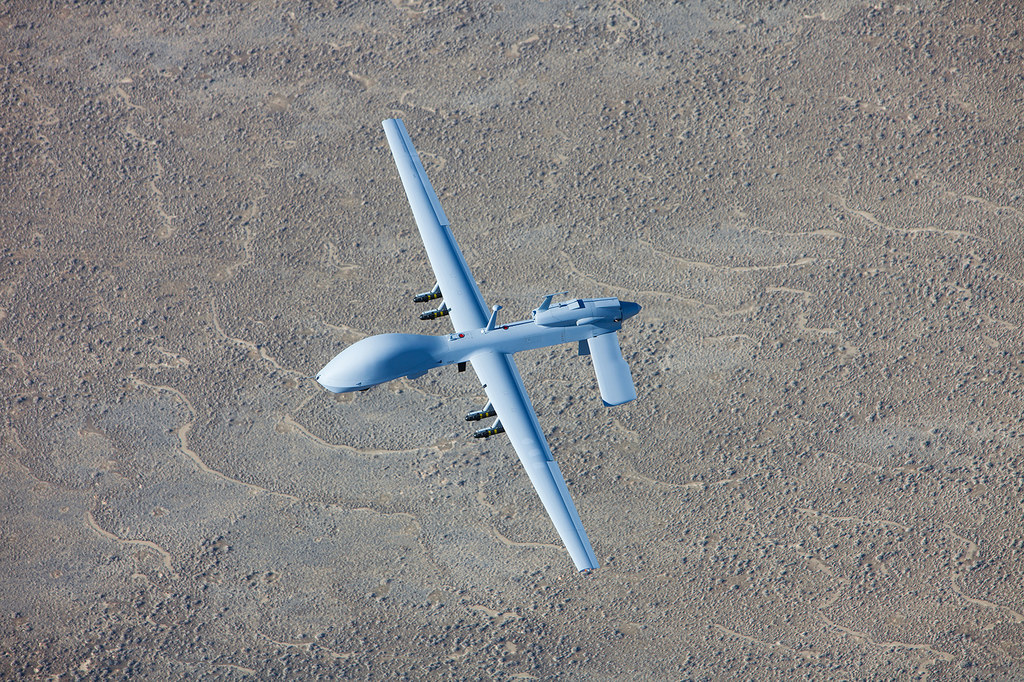 The U.S. has acknowledged in the past that it operates armed drones in the fight against ISIS. Last month it confirmed that a Libyan suspected of aiding in the 2012 Benghazi attack was killed in a drone strike carried out in Iraq.