The President Of Egypt Actually Drove A Motorcade Down A Red Carpet
"Mr. President! Mr. President! Who are you driving?"
In the two and a half years since he rose to the presidency following a military coup, Egyptian President Abdel Fattah el-Sisi has developed a bit of a reputation for opulent projects.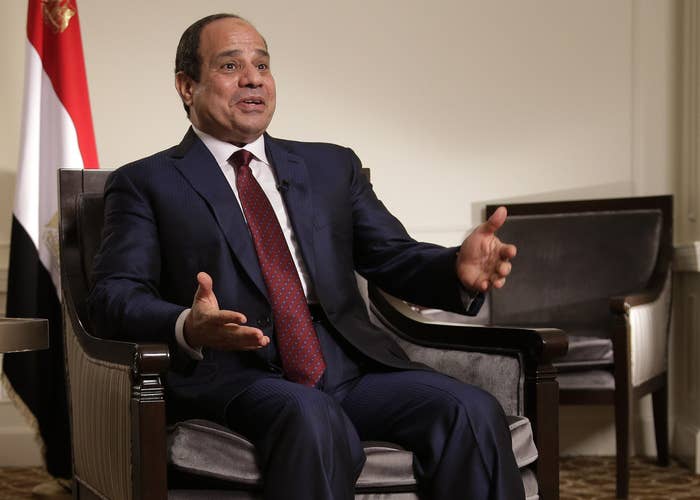 Like, remember how insane the opening of a new section of the Suez Canal was last year? Sisi believes in doing things high-end or not at all.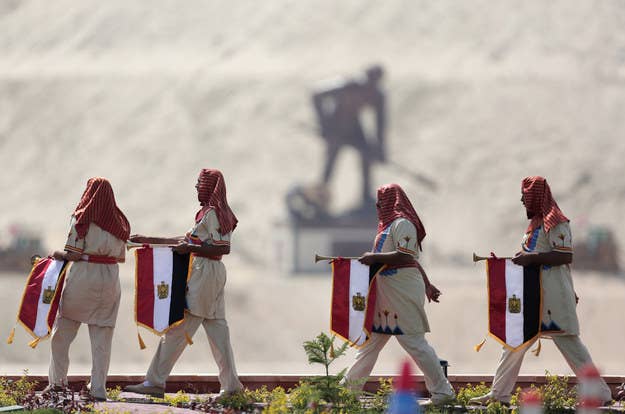 That seemed to reach a new peak when on Saturday the presidential motorcade drove over 4 kilometers — or nearly 2.5 miles — of red carpet on its way to a new housing project.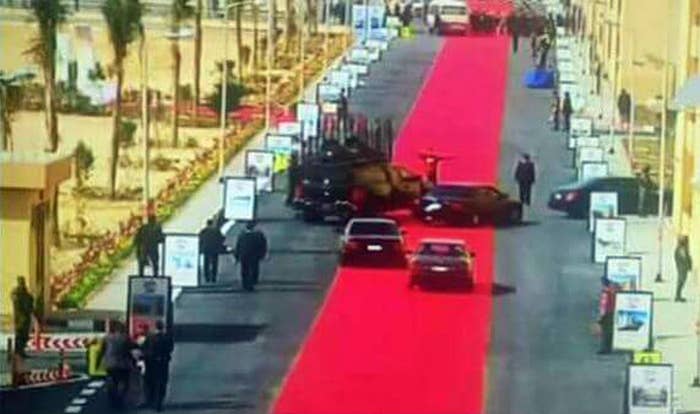 That is not Photoshop. It is a real red carpet, draped over an Egyptian road like the world's longest entrance to an awards show?
This footage from Al Jazeera gives a better scope for just how much carpeting was used for the jaunt.
Gamal Eid, an Egyptian lawyer, took the time to calculate about how much such a luxury ride would cost: "4,000-by-eight meters of red carpet equals to 32,000 square meters. [That] by 50 Egyptian pounds equals to 1.6m Egyptian pounds" or about $190,000.
But according to the military, the Sisi administration didn't actually buy the carpet. Spokesman Brigadier General Ehab el-Ahwagy told several talk shows that it's been in use for three years.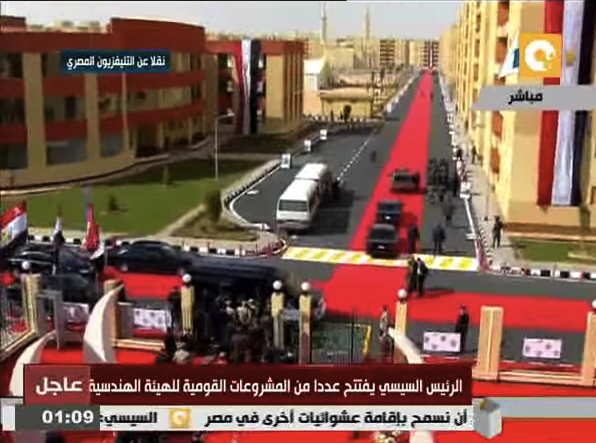 "It gives a kind of joy and assurance to the Egyptian citizen that our people and our land and our armed forces are always capable of organizing anything in a proper manner," el-Ahwagy told prominent TV talk show host Amr Adeeb, the AP reports.
Meanwhile, according to a 2014 report from the UN Development Programme (UNDP), approximately 26.3% of Egyptians live below the national poverty line and the unemployment rate is at 13.2%. But red carpets are cool, too.