German carmaker Mercedes-Benz on Tuesday became the latest company to apologize to China, this time over an Instagram post that quoted the Dalai Lama.
The post, which has since been deleted, featured a quote attributed to the Tibetan spiritual leader with a picture of one of the company's cars and the hashtag "#MotivationMonday."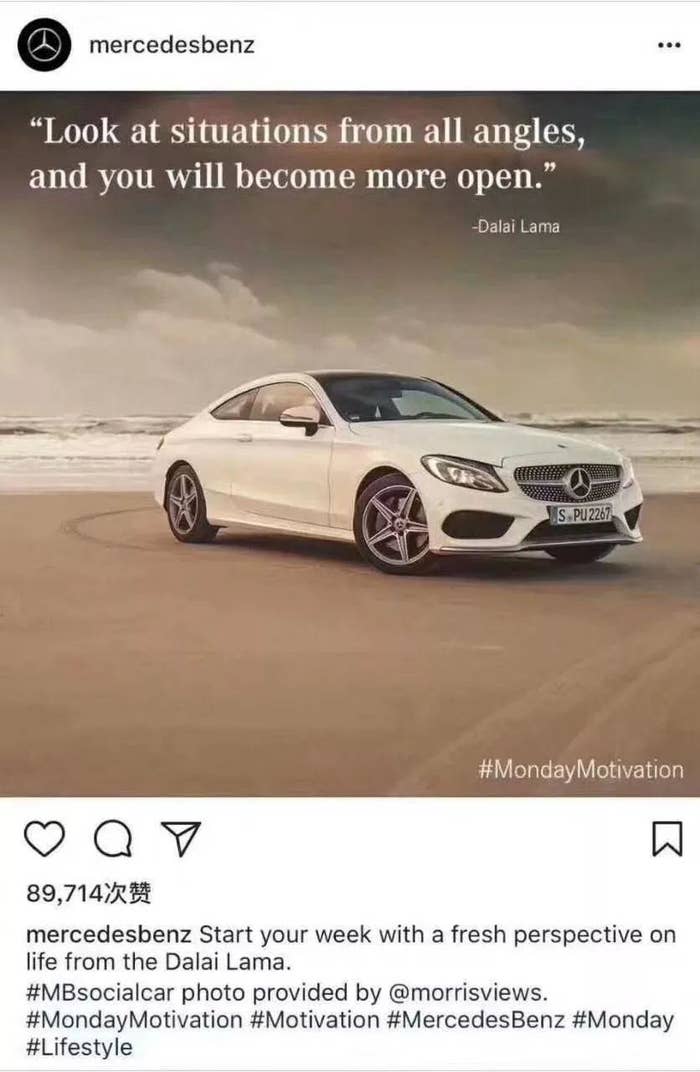 That didn't sit well with the company's Chinese consumers. At all. In much of the world, the Nobel laureate is considered to be a highly quotable, friendly monk. But in China, he's seen as an agitator for a free and independent Tibet.
In any case, Mercedes on Tuesday deleted the Instagram post and issued an apology on its Weibo account.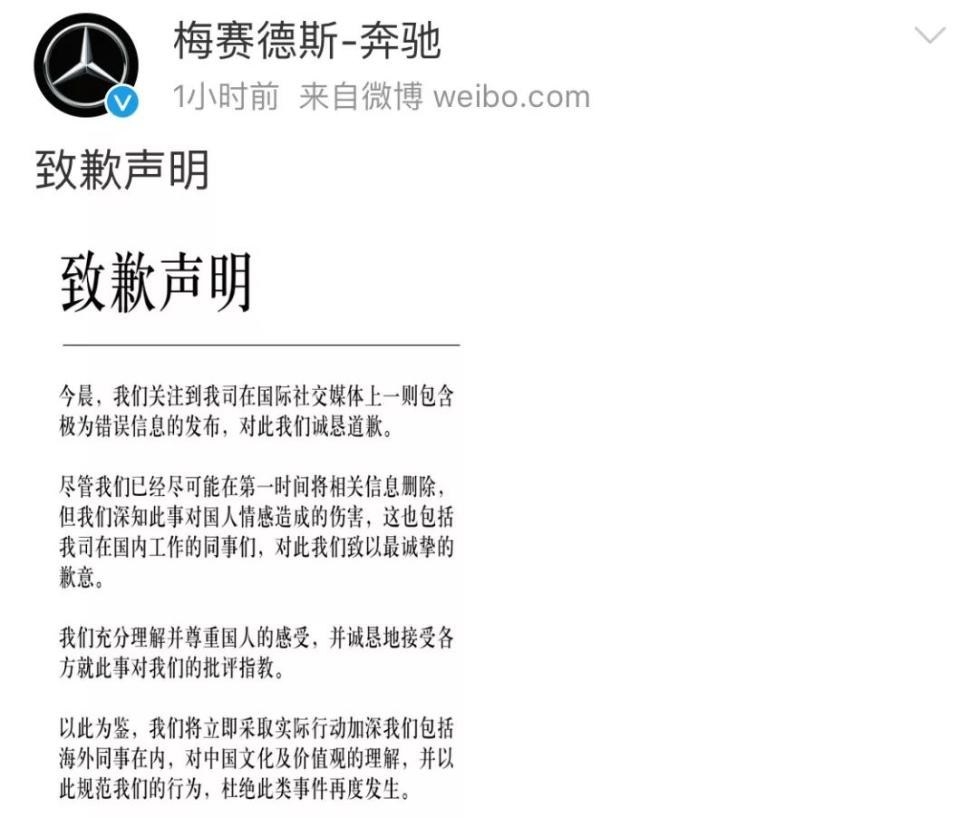 But that hasn't stopped the controversy. As of Tuesday afternoon, Mercedes' latest Instagram post has been flooded with comments, many of them written in Chinese, demanding that Mercedes apologize further — preferably on Instagram.
A slew of international companies have found themselves in hot water in China lately, including Marriott, which found its website blocked for a week after listing Tibet and Taiwan as separate countries in a drop-down menu.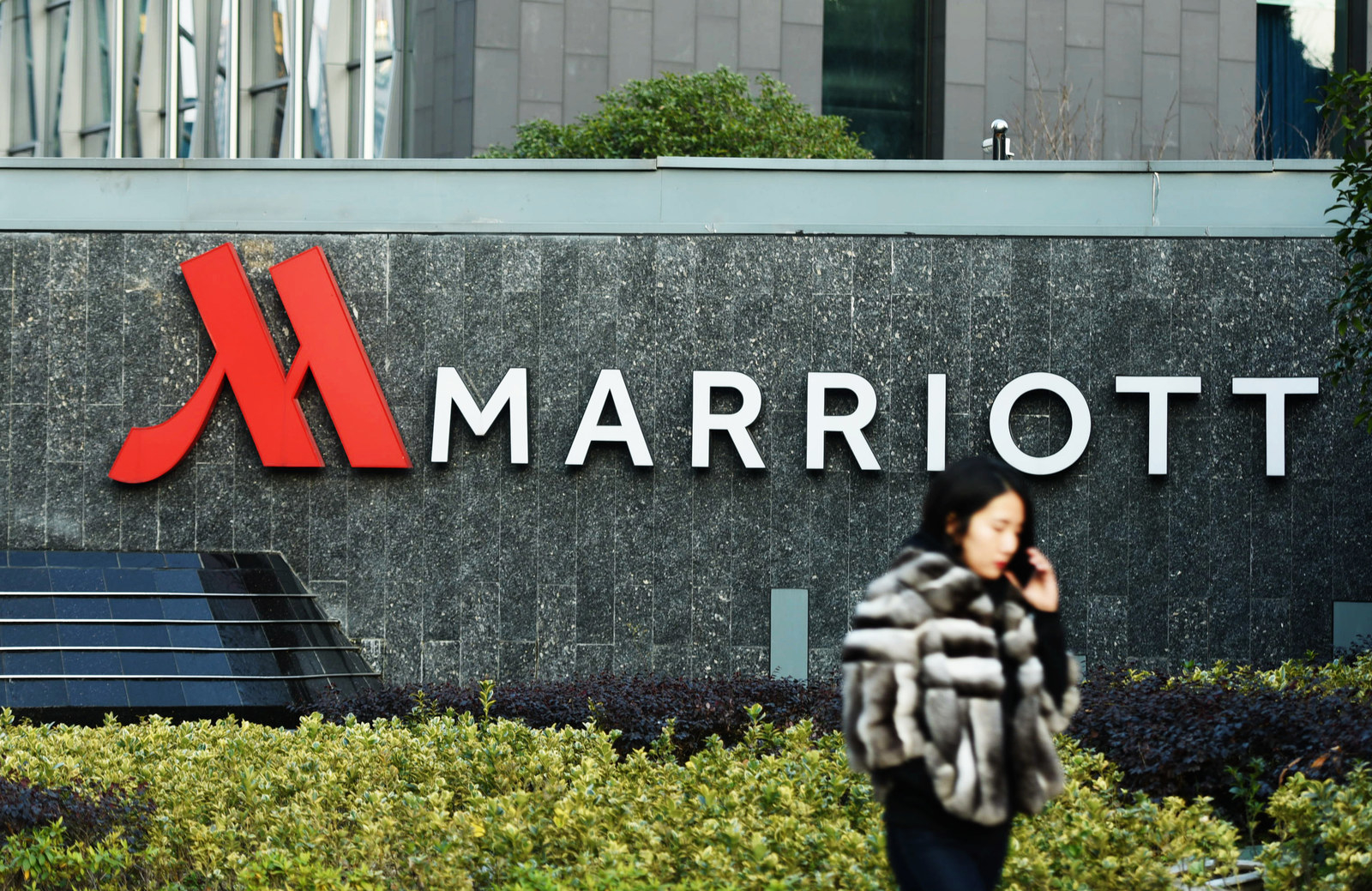 The trend is worrying outside observers, including Mexico's former ambassador to China, who warned on Twitter than things could "very soon get out of control."