Uganda's longtime president, Yoweri Museveni, broke the internet in East Africa on Tuesday when he — for, I don't know, reasons? — took a call in the middle of nowhere.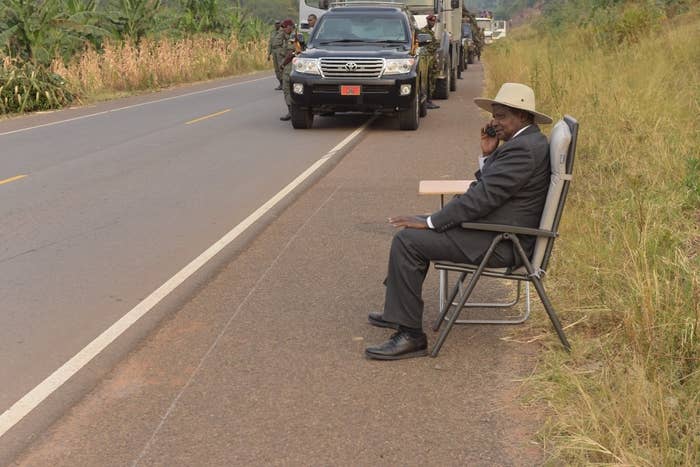 The picture of Museveni in a folding chair, where he apparently spent 30 MINUTES on the phone, was tweeted out by his press secretary soon afterwards.
As if the picture itself wasn't weird enough, this video of Museveni talking to Ugandans, waving at cars, and eventually boarding his helicopter makes it all the more surreal.
Soon Museveni's fellow Ugandans began using the president's nickname, M7, to start tagging pictures of themselves copying his roadside style.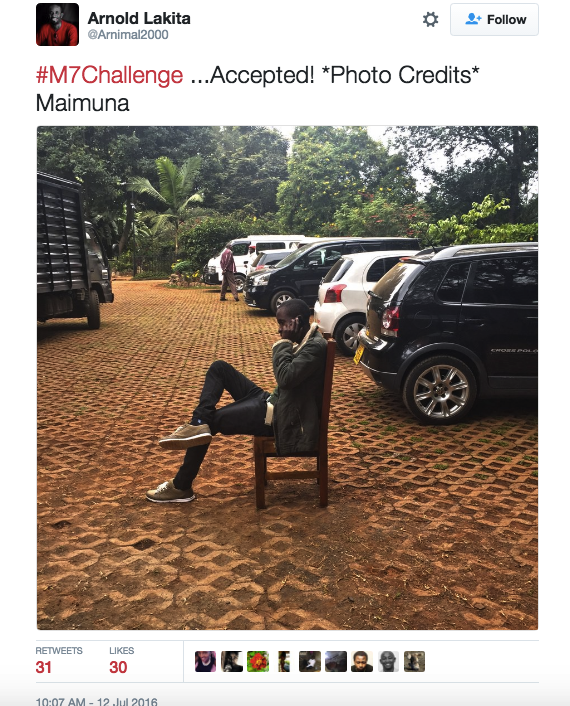 And thus the #M7Challenge was born.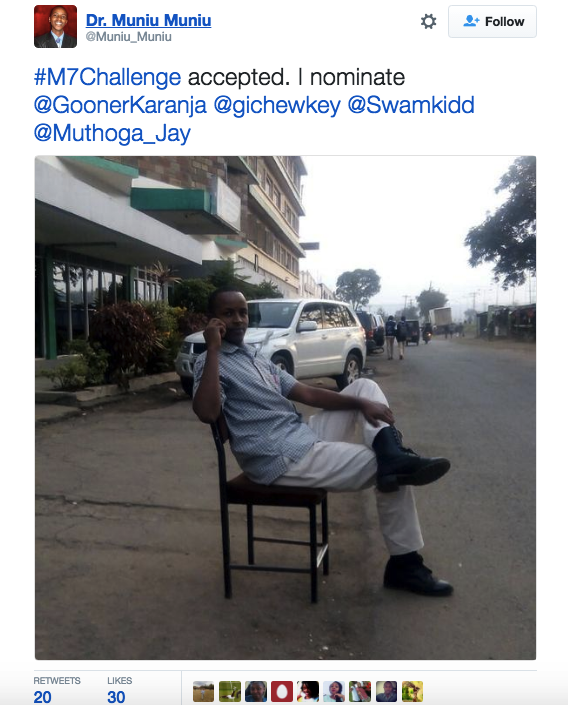 Chairs were placed in front of parked cars throughout the country, phones glued to the sides of people's faces.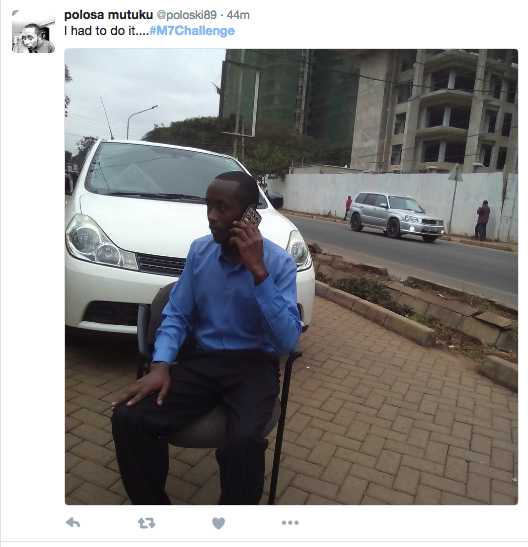 Though some people went a little more old-school than others.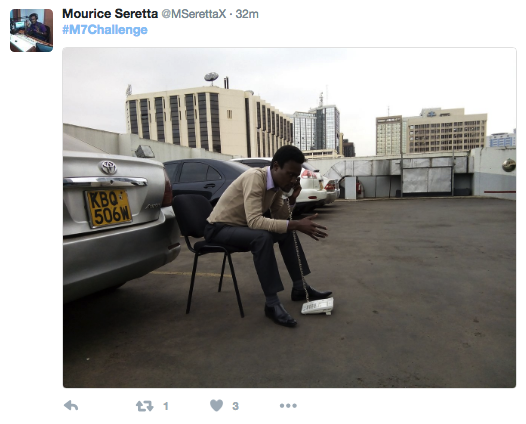 "Hello Museveni?" said this brave soul who parked himself in the middle of an active highway.
And this remix filmed at the same spot.
Some attempts to complete the challenge didn't go as well as others...
It wasn't long before neighboring Kenya entered the fray as the meme began to spread throughout the region.
That in turn spawned a (hopefully) friendly rivalry between the countries for #M7Challenge supremacy.
And, of course, ~brands~ were quick to jump on the viral hashtag.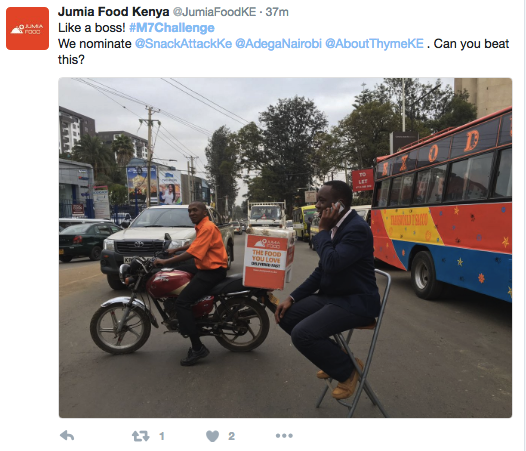 Sanjiv Shah of Kenya's RMA Motors, though, won a ton of praise for staging this epic recreation of Museveni's chat.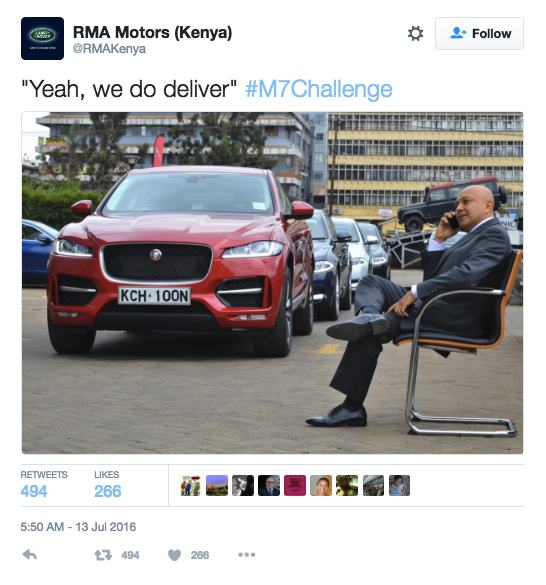 And Ruth Odinga, deputy governor of Kenya's Kisumu region, staged her own shot during the delivery of bikes to youth in the area.
Museveni's pose began to be compared to some of the Classic Internet Works of Art.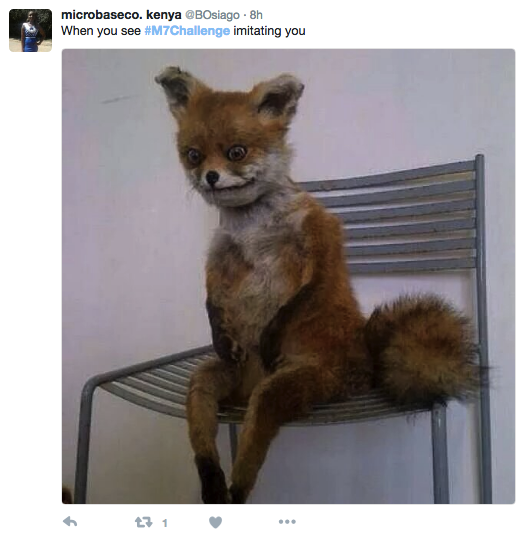 And then, as you know they would, someone fired up Photoshop.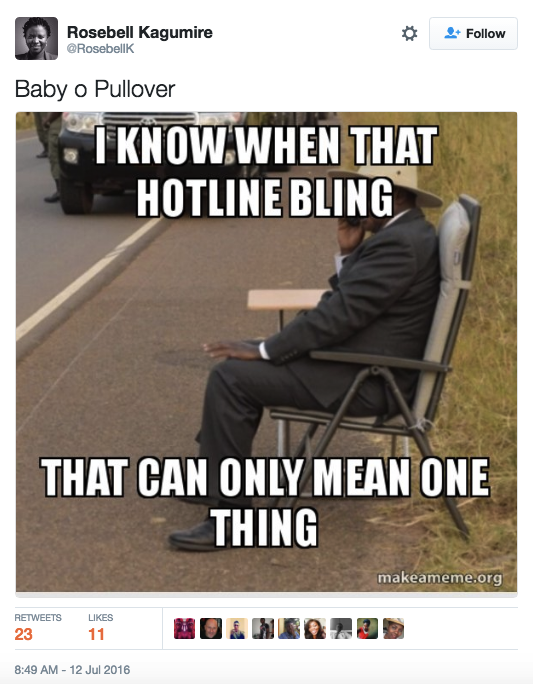 And the memes began to pour in.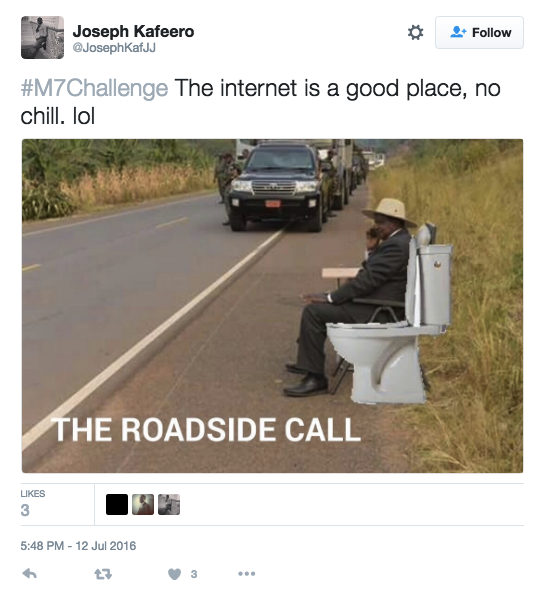 At least one person made a link between the #M7Challenge and the last great Photoshop event in the region, when Zimbabwean President Robert Mugabe tripped back in 2015.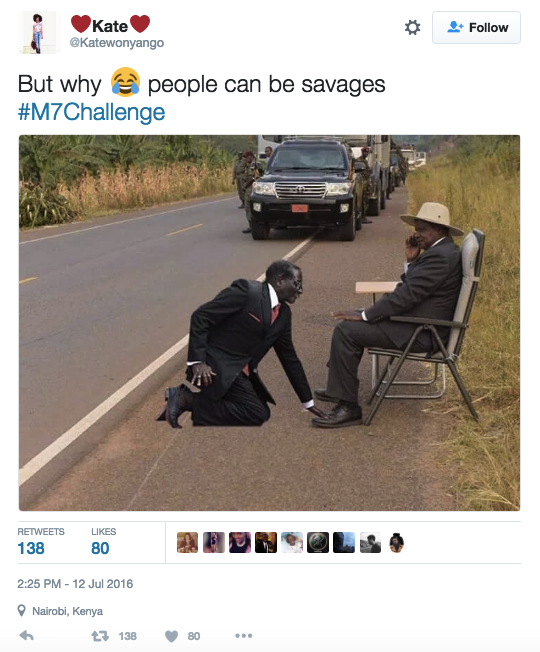 You had to know that Game of Thrones would be brought into the mix because it's 2016 and it touches literally everything.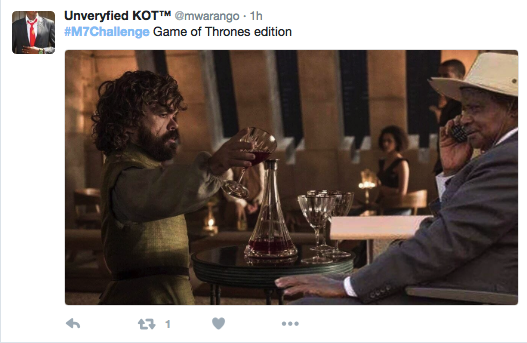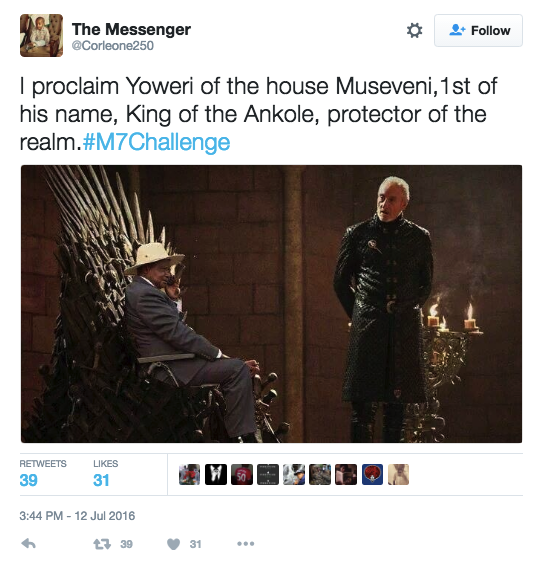 Some people began to wonder, though, whether the call was staged specifically to draw attention away from the release of opposition leader Kizza Besigye from jail.
Hmmm. 😕