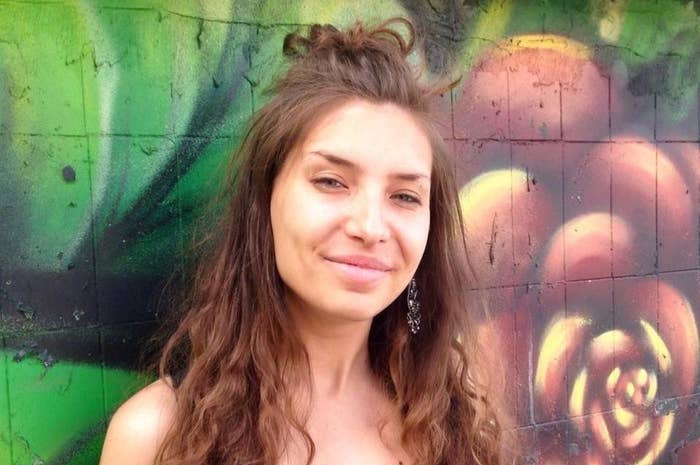 A Russian human rights activist charged with violating the country's controversial "anti-LGBT propaganda" law after sharing links on Facebook has been fined 50,000 rubles ($870) by a judge on Thursday.
Evdokia Romanova is based in Samara, one of Russia's largest cities, where she works as a staff member for LGBT rights organization Samara Regional Public LGBT Movement, also known as "Avers."
According to Amnesty International, Romanova was asked to report to her local police station on July 26, where she thought she would be serving as a witness for another case. Instead, she was charged with allegedly violating Russia's 2014 law, which bans "propaganda of non-traditional sexual relationships to minors."
As evidence, the Russian prosecutors pointed to links posted on both her Facebook page and her page on VKontakte, a Russian social media site. Among the supposedly incriminating works were a link to the website for the Youth Coalition for Sexual Reproductive Rights, of which she is a member, and stories from The Guardian and BuzzFeed News. Among the BuzzFeed News articles cited is a post from 2015 on a photo exhibit of Russian LGBT youth hosted in Saint Petersburg.
"It was very shocking," Romanova told BuzzFeed News in September via email about the surprise charges. "I did not expect anything like this to happen to me. I ... immediately rejected giving any witness testimony and called my lawyer."
When asked why she was singled out, Romanova speculated that it was possibly because "international human rights work is not very common in the city where I am coming from due to a high level of homophobia, everything that is unclear to them seems incriminating."
"I am not even sure [the] people who have charged me understood the content of the posts I've shared," she said, noting that they were translated using Google Translate and that the results weren't great.
Soon after her encounter with the police, Romanova's employer issued a statement of support, along with a call to action to write in to the authorities. "Avers believes that the attention from regional authorities towards Evdokia Romanova is a result of her human rights work and that the actions of the authorities are being done for the purpose of threatening her," the organization said in the statement. "These charges have no legal basis, and it is the hope of Avers that this case will not be supported by the court."
"The Youth Coalition firmly stands behind Evdokia," Sarah Hedges-Chou, interim executive coordinator for the Youth Coalition for Sexual Reproductive Rights, told BuzzFeed News in an emailed statement. "In sharing these articles and publications she was exercising her right to freedom of expression and did not break any laws."
"Further, these charges are clearly an attempt to silence and intimidate a human rights defender and others speaking out against the persecution faced by the LGBT community in Russia," Hedges-Chou continued. "We urge the Russian authorities to drop all charges against her."
Alongside the Guardian and BuzzFeed News posts, Romanova shared the coalition's IDAHOT Watchdog, which coincides with the International Day Against Homophobia, Transphobia and Biphobia.
"Ironically, the theme of the 2015 Watchdog in question was freedom of expression," Hedges-Chou said.

Russia's law, while passed in the name of protecting minors, has been used as an means for intimidation of activists and to tamp down on media coverage of LGBT issues. Europe's top human rights court ruled that the statute violates international law in June, but Moscow has so far taken no steps to alter the law. Instead, it has vowed to appeal the ruling.