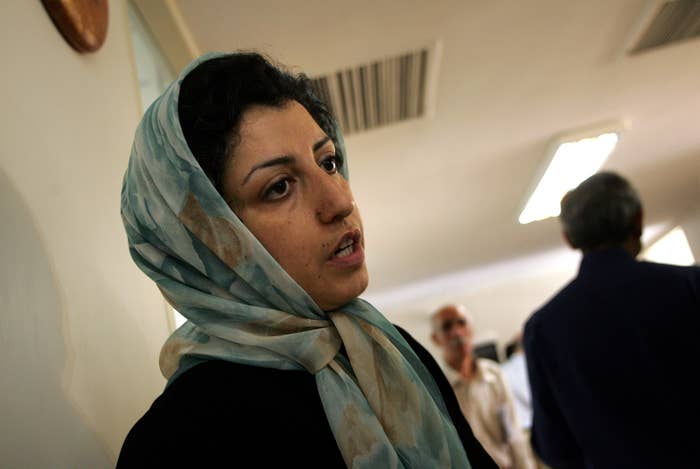 Iranian authorities arrested a prominent human rights activist on Tuesday, leaving her friends and family with no idea of her whereabouts or exactly why she was being detained.
Narges Mohammadi is the deputy head of the Defenders of Human Rights Center (DHRC), an organization co-founded by Nobel Peace Prize laureate Shirin Ebadi. Her husband told Radio Free Europe/Radio Liberty that the authorities showed up at their house on Tuesday morning with an arrest warrant and took her away.
"We don't know where she is as of this morning, and we don't know where the security forces have taken her," a friend of Mohammadi's told the New York Times.
This isn't the first time that the activist has been behind bars. She was meant to stand trial this week for her work at the DHRC — the regime has accused her of acting against Iran's national security through her activism. The hearing scheduled for this weekend was delayed after Mohammadi's lawyers said that they had not been given time to study the charges against her.
The U.S.-based group International Campaign for Human Rights in Iran said that Mohammadi had informed them prior to her arrest that she was being charged with "propaganda against the state," "assembly and collusion against national security," and "establishing the anti-security and illegal 'Step by Step to Stop Death Penalty' group."

In 2011, she was sentenced to 11 years in jail, a term that was reduced after she became ill while imprisoned. It is unclear still whether her arrest on Tuesday was due to the charges she is currently facing, related to her previous sentence, or a new set of charges altogether.