Dilma Rousseff, who was sworn in as the first woman president of Brazil in 2011, has been impeached by the Senate following a corruption scandal that involves the laundering of billions of dollars and political intrigue straight out of a movie.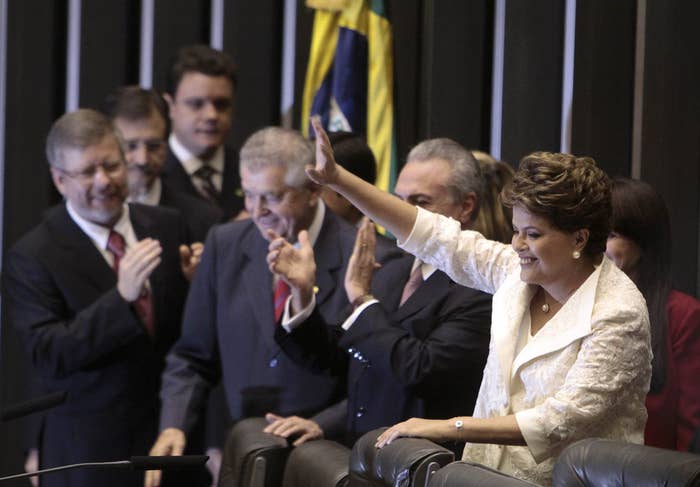 Rousseff took office in a Brazil that was for the most part optimistic about its future. That was in large part thanks to the fact that Brazil — the largest economy in Latin America — had seen a decent comeback from the global recession.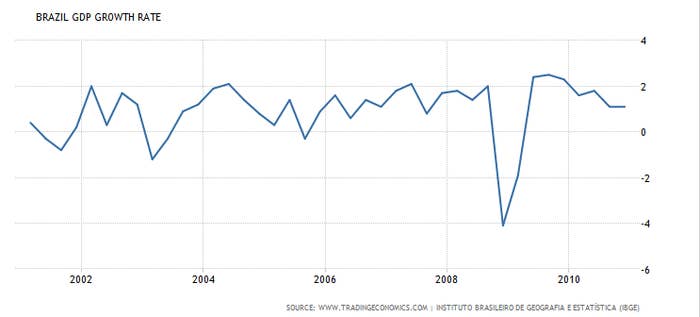 And that recovery was mostly due to the rise of oil prices, which in turn was a boon to state-owned oil company Petrobras, of which Rousseff was chair from 2003 to 2010.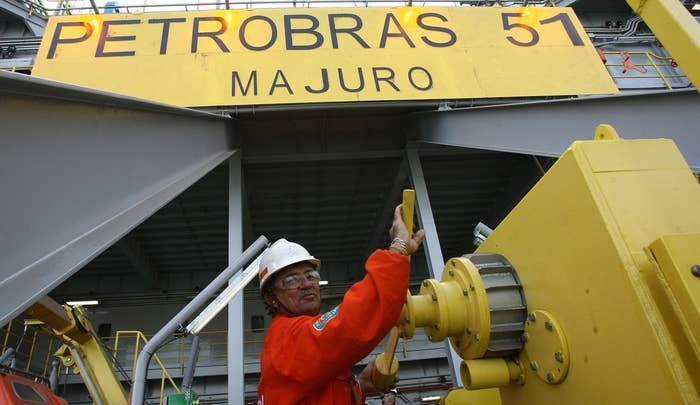 Coupled with the popularity the presidency still held thanks to the support of outgoing President Luís Inácio Lula da Silva, Rosuseff was off to a pretty good start.
She also won re-election to a second term in 2014.
But in 2014, what began as a relatively small investigation into money laundering — dubbed Operation: Car Wash for the Brasilia gas station where money was changing hands — expanded to shake Brazil's political class to its core.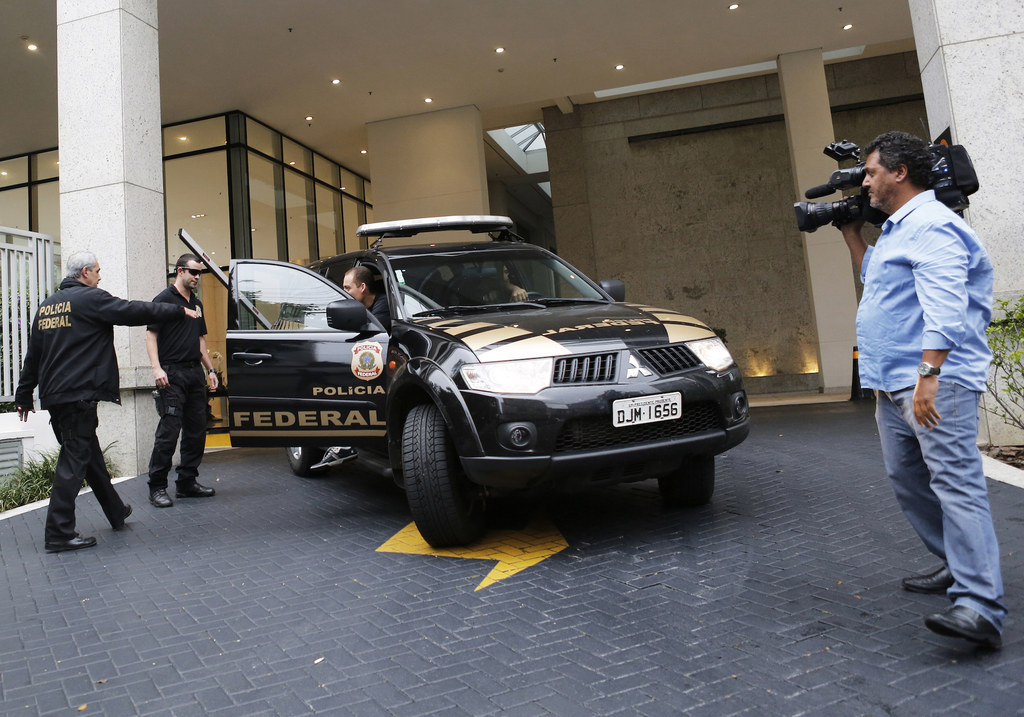 Here's a short version of how the scheme that was eventually uncovered worked: A set of companies and Petrobras executives colluded to have the companies line their pockets with a ton of kickbacks.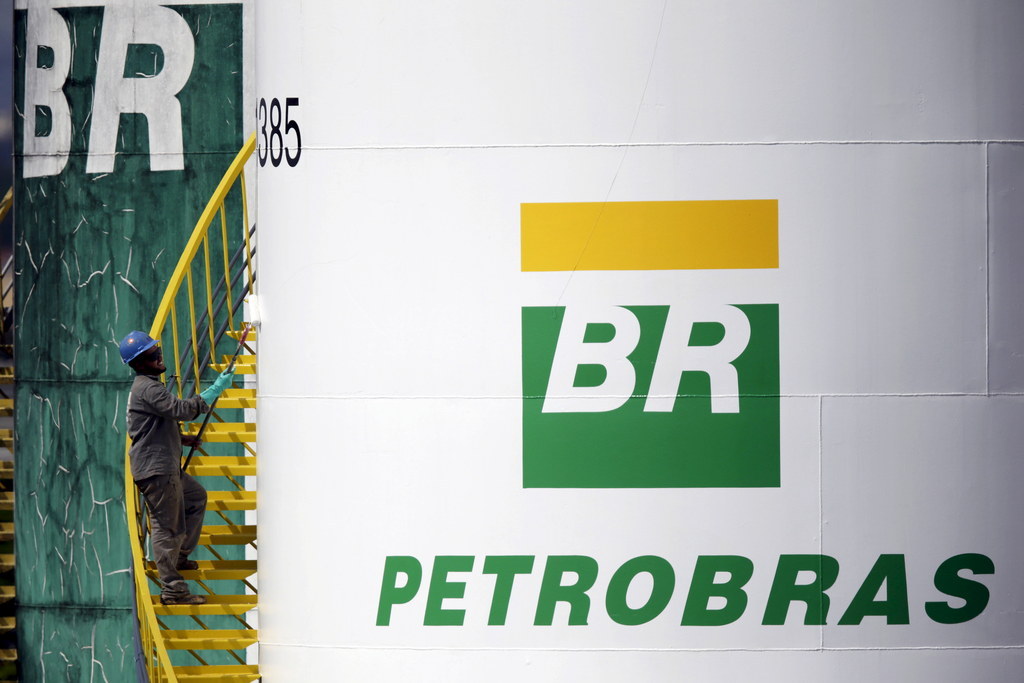 The companies would decide among themselves which of them would win the contract to build, say, an oil rig. Then they would charge way more for the process than was actually necessary. They'd then split the extra money with the executives who knew what was happening and looked the other way.
This is all bad, clearly, but it really up-ended Brazilian politics for two reasons: 1) Petrobras is 51% owned by the government, and 2) the executives shared a lot of the money with politicians, who then used it to fund their campaigns.

And it was a lot of money. One former executive, Pedro Barusco, pledged to give back every cent he'd taken: all $100 million of it. All told, an estimated $3 billion was laundered over the years.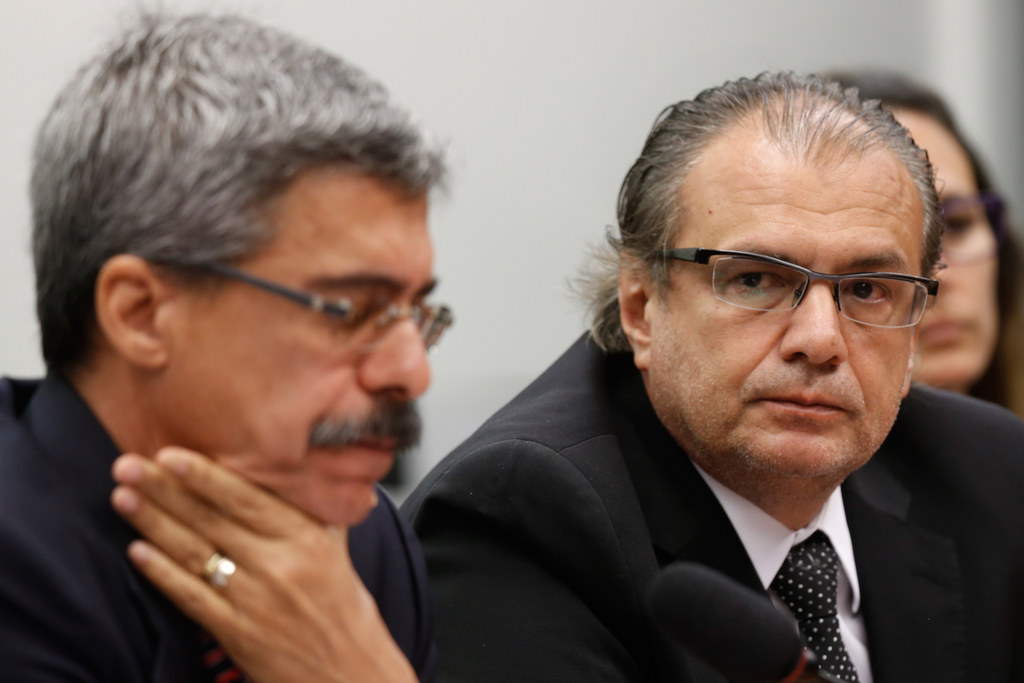 Dozens of politicians and construction magnates have been arrested, with many more questioned, and last year Brazil's Supreme Court announced that it was investigating 34 politicians suspected of being involved in the scheme.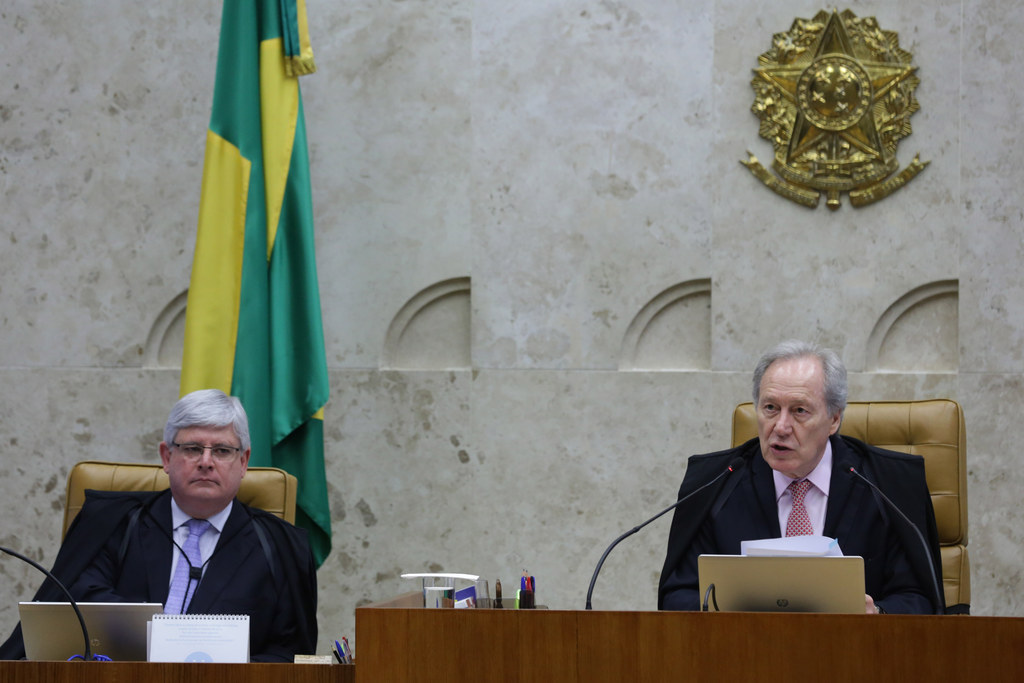 The revelations have left Brazilians understandably pissed, with huge protests in the streets taking place periodically since the depth of the corruption first became known.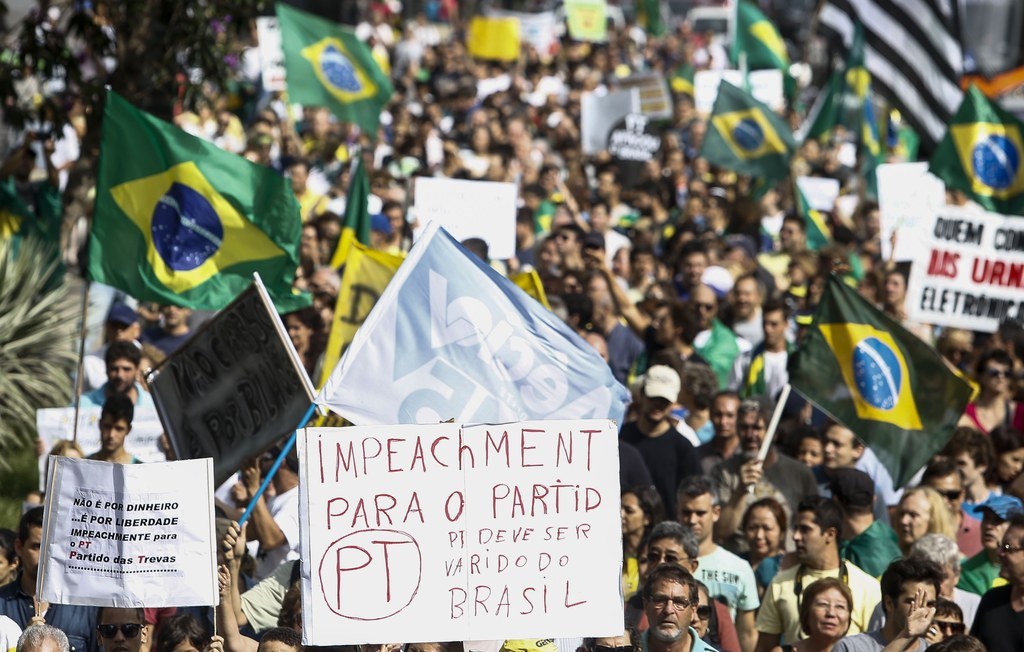 Meanwhile, oil prices have plummeted and Brazil's economy has been contracting for the last year, which is making people even angrier. Things are bad enough that just 11% of Brazilians thought Rousseff was doing a good job in a February poll.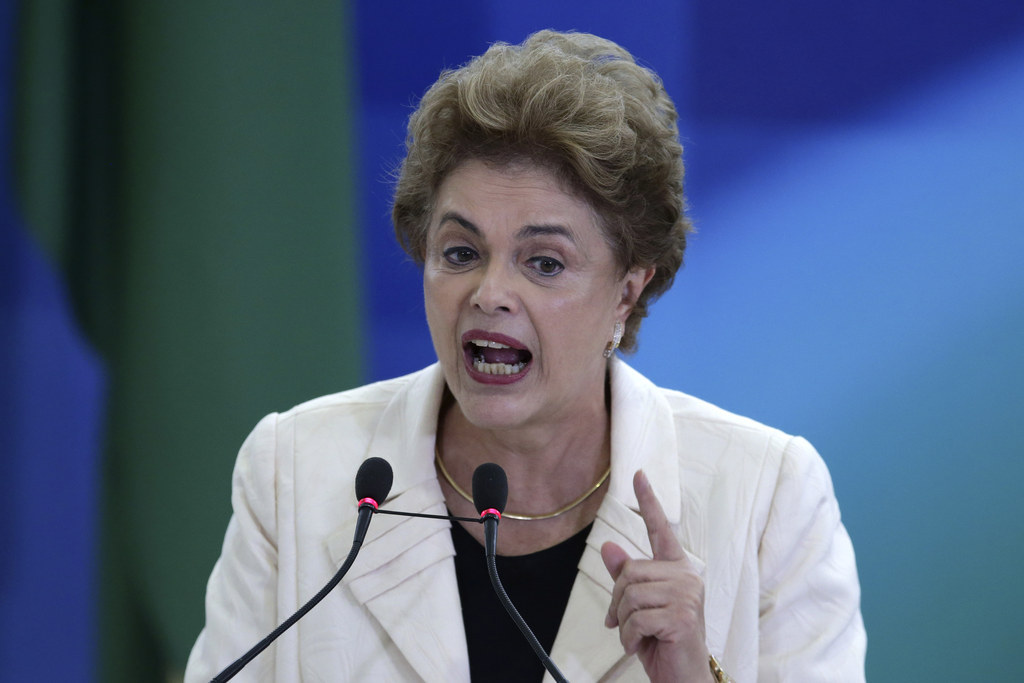 (It's not just politicians allied with Rousseff that are under investigation. Senator Aécio Neves of the opposition was recently targeted after a fellow politician took a plea deal in which he named names on both sides of Brazil's political spectrum.)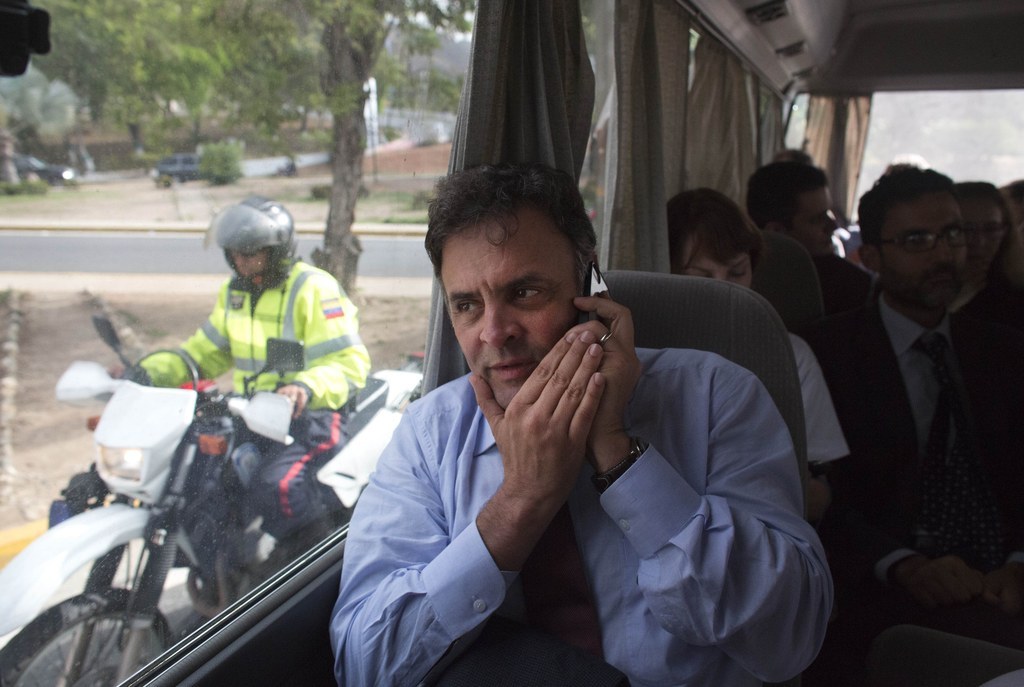 Things took an interesting turn in March, when Operation: Car Wash investigators brought in former President de Silva — or Lula, as he's popularly known — for questioning related to the scandal.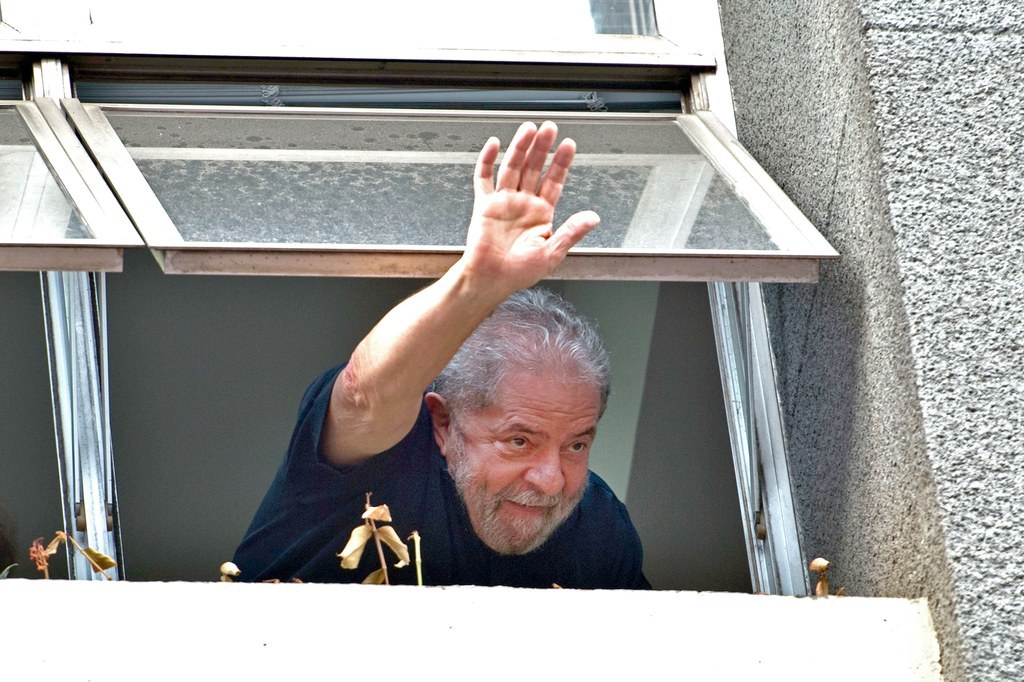 Despite leaving office in 2011, Lula is still extremely popular among Brazilians, especially those in the left-leaning Workers' Party and people who benefited from his anti-poverty programs.
Then, on March 16, Rousseff made the announcement that Lula was to become her chief of staff — one of the most powerful political positions in Brazil.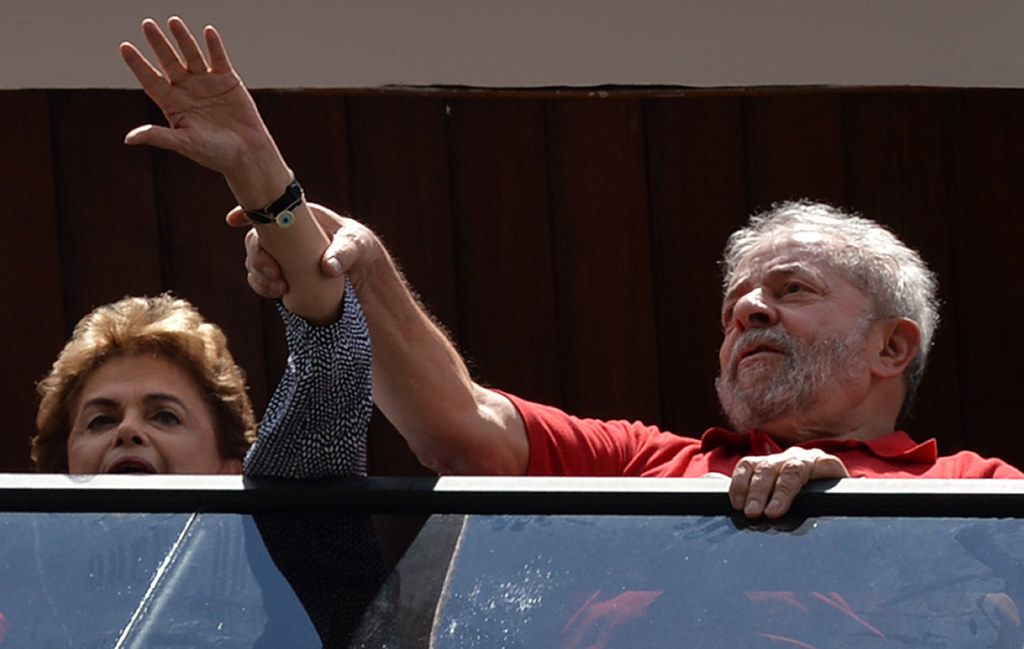 The move is significant in that it shields Lula from any possible prosecution and brings a popular figure into Rousseff's inner circle at a time when impeachment proceedings are being considered in Congress and supported in the streets.
As if that wasn't enough, a series of tapes leaked last month supposedly showed Lula and Rousseff discussing the position in a way that detractors claimed showed guilt on Lula's part. But they may make it hard for Operation: Car Wash to move forward.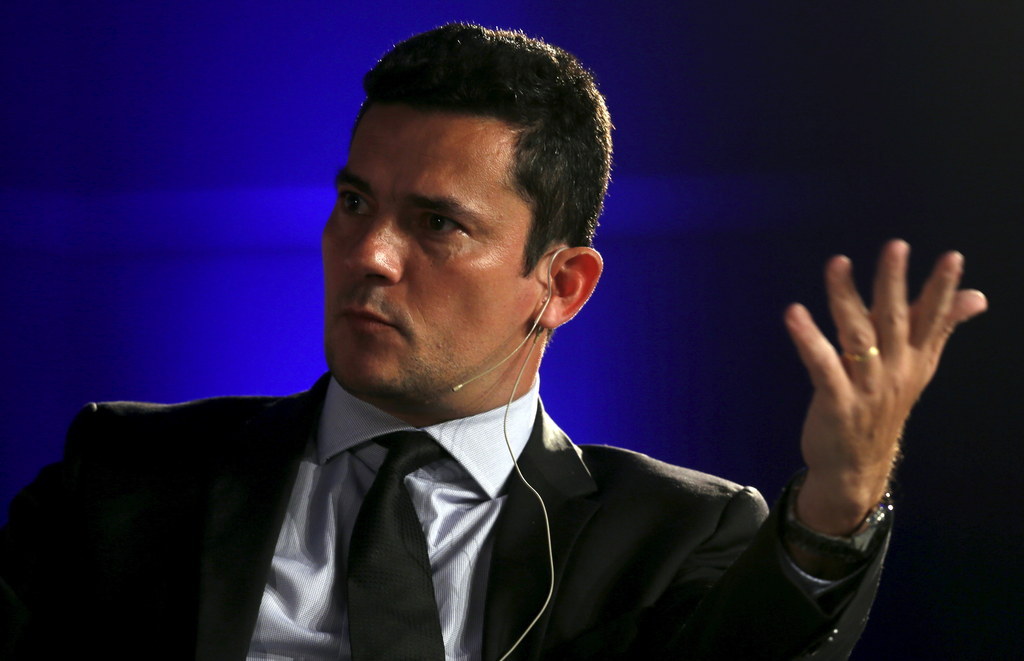 And then, Lula was sworn in on March 17, but almost immediately a judge issued an order suspending the appointment.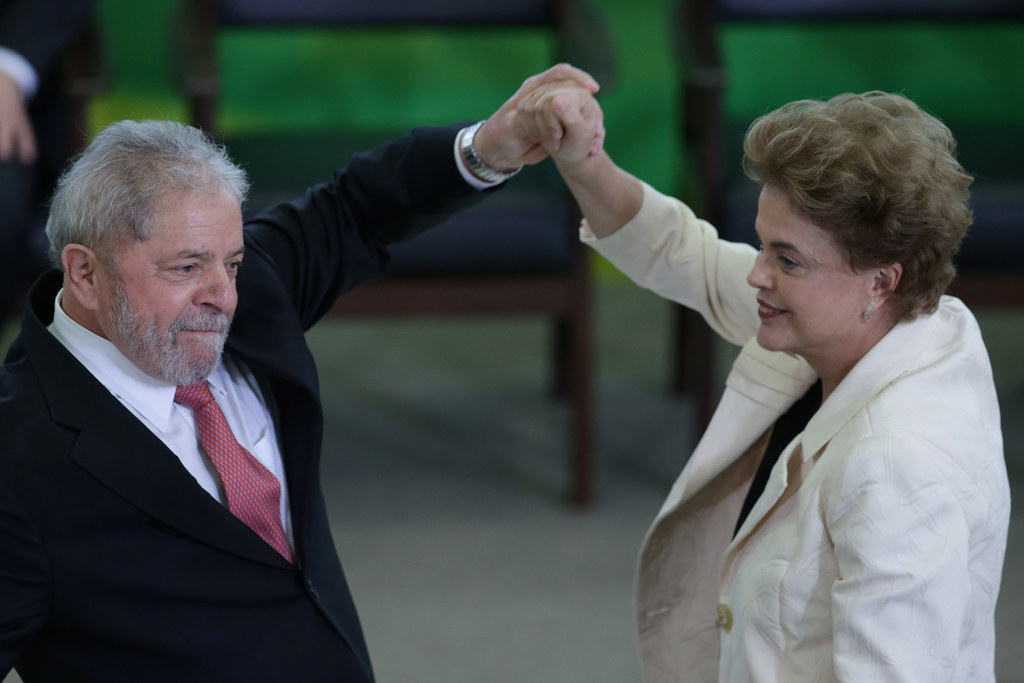 And then, because apparently not enough had happened in one day, Brazil's lower house of Congress — the Chamber of Deputies — voted to form an impeachment commission against Rousseff.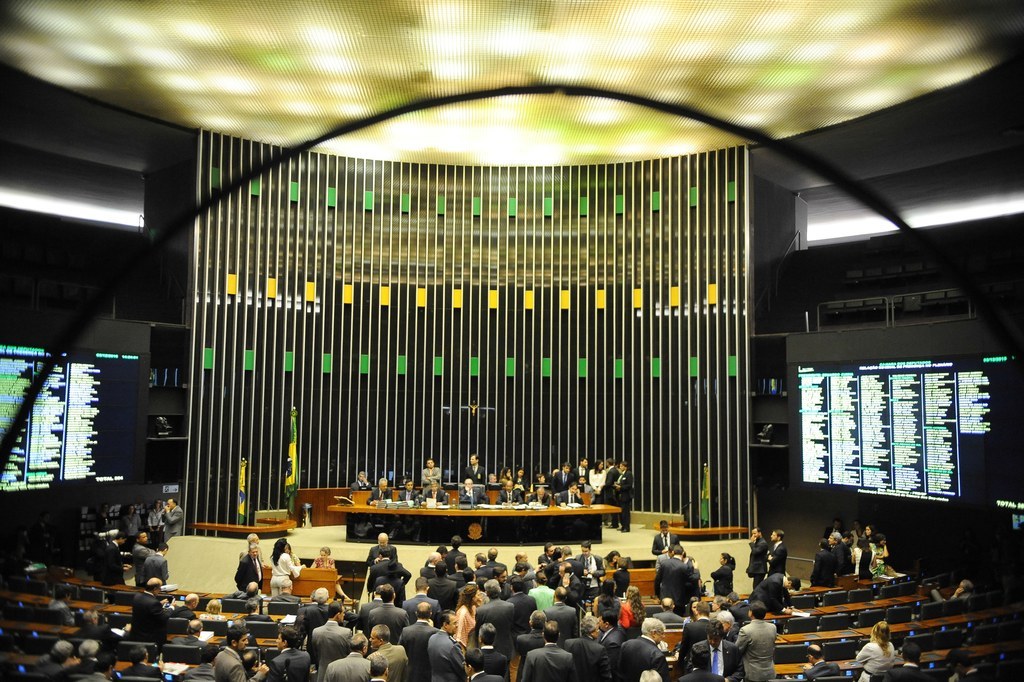 Oh, and by the way, Rousseff wound up accusing her Vice President — whose party had left the coalition Dilma leads — of fomenting a coup against her after audio of him practicing a speech should she step down leaked.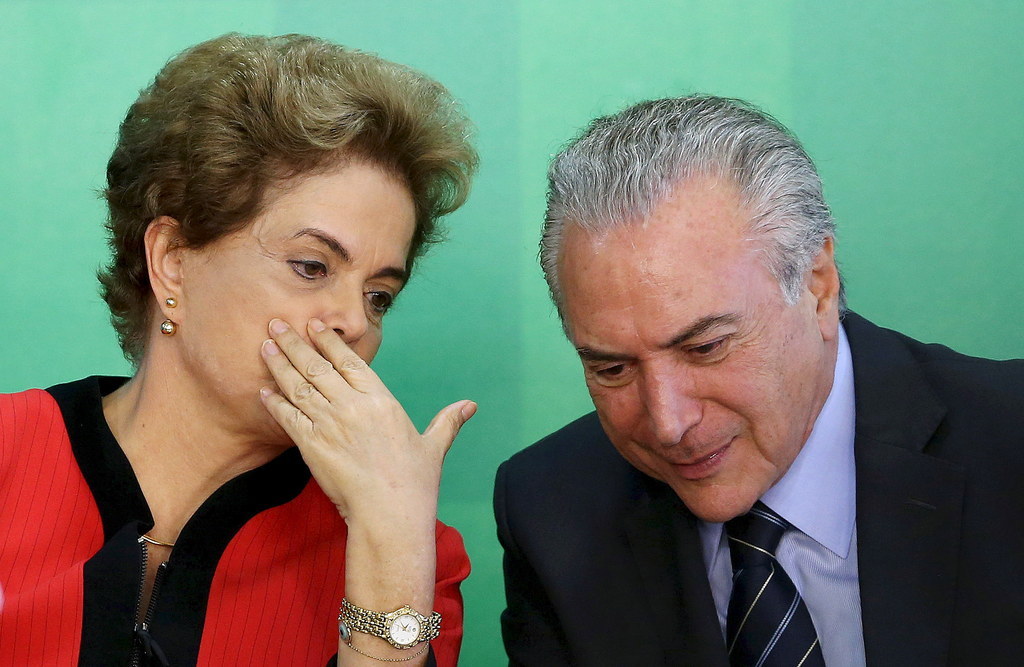 The lower house eventually voted in favor of impeachment on April 12, sending the issue to the Brazilian senate to debate and vote on.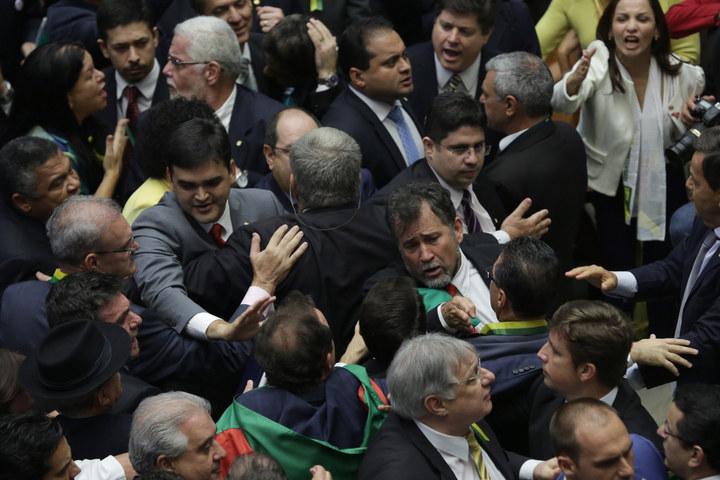 BUT! Because this dramatrain never fully reaches the station, there's more. Eduardo Cunha, the speaker of the lower house of Congress, has been a major player pushing for Rousseff's impeachment.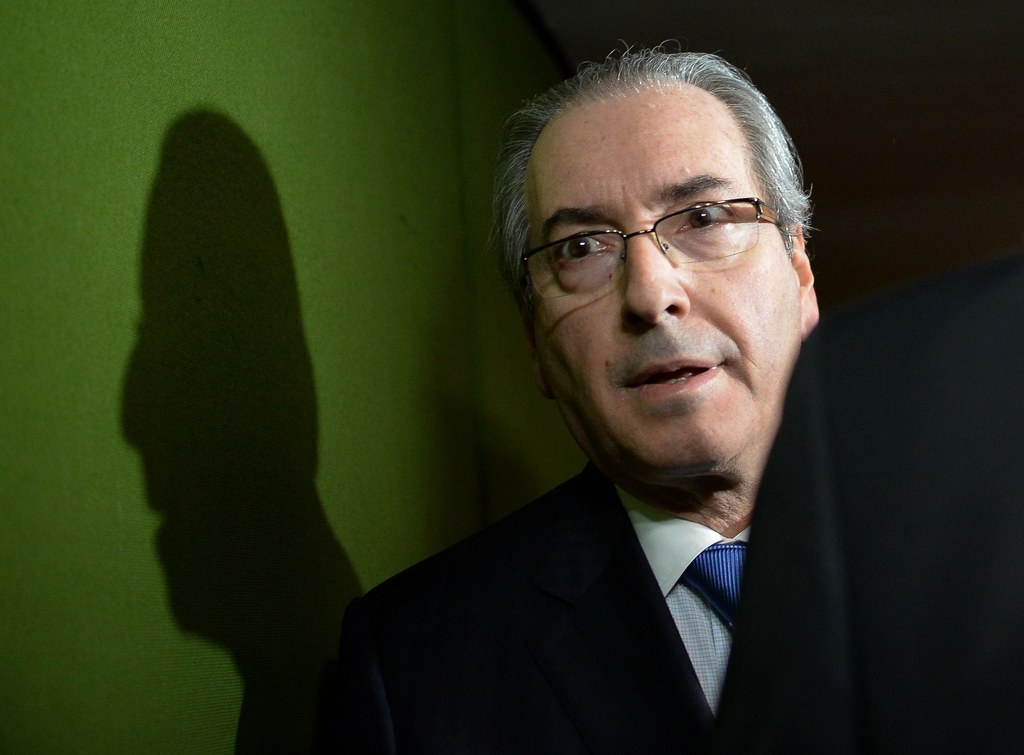 Well, former speaker, that is. Because on May 5, a Federal Supreme Court judge suspended Cunha from his post for allegedly interfering in the corruption probe surrounding Operation: Car Wash.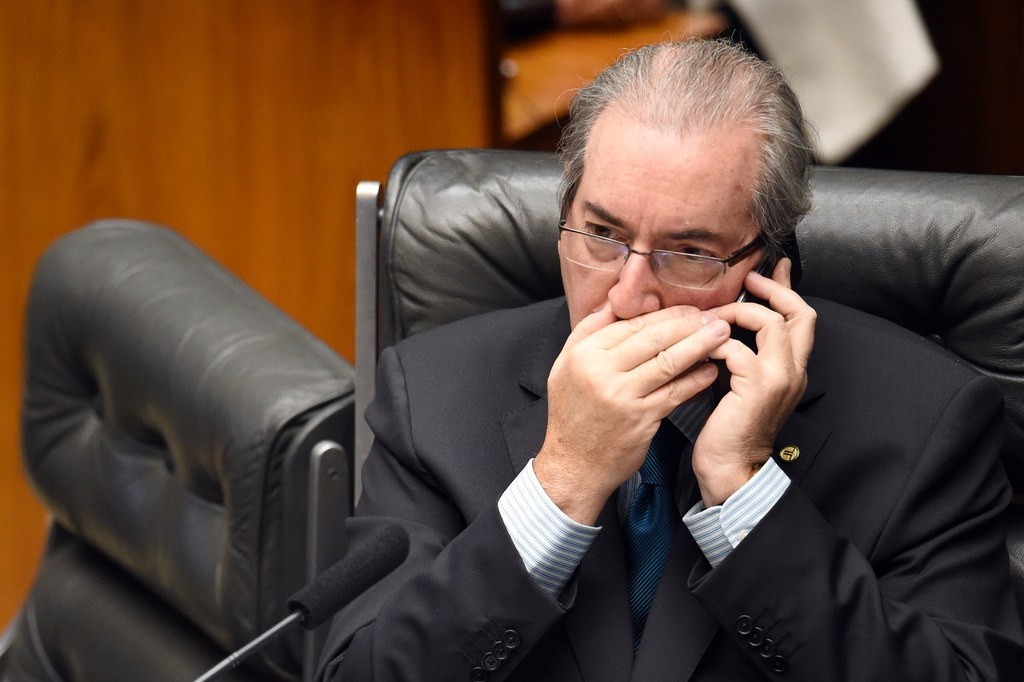 Cunha has also been accused of taking $1.3M in bribes and, turns out, he has about $2M stashed away in Swiss bank accounts. Oh, and the person who is taking over for now as Speaker? Is ALSO UNDER INVESTIGATION thanks to Operation: Car Wash.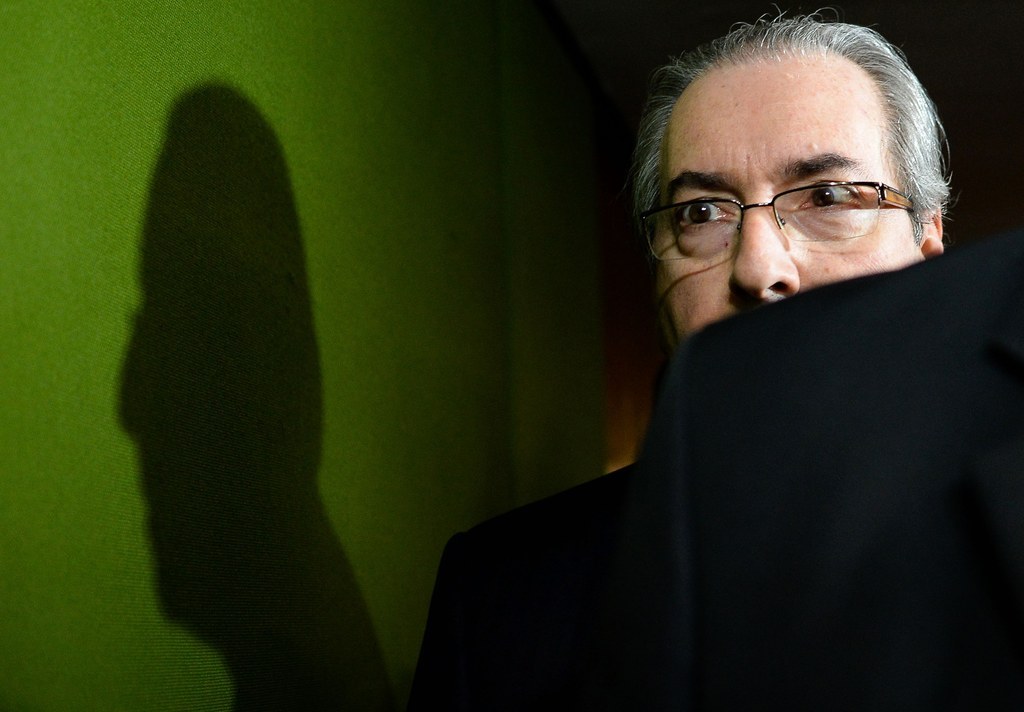 On Thursday, the Senate voted 55-24 in favor of a motion to impeach Rousseff. She will now be suspended from the presidency and will face a trial. Michel Temer, the country's vice-president, will assume the presidency for now.