Thousands of Germans lined the streets on Wednesday, donning a vast array of yarmulkes to protest a rise in anti-Semitism in the country.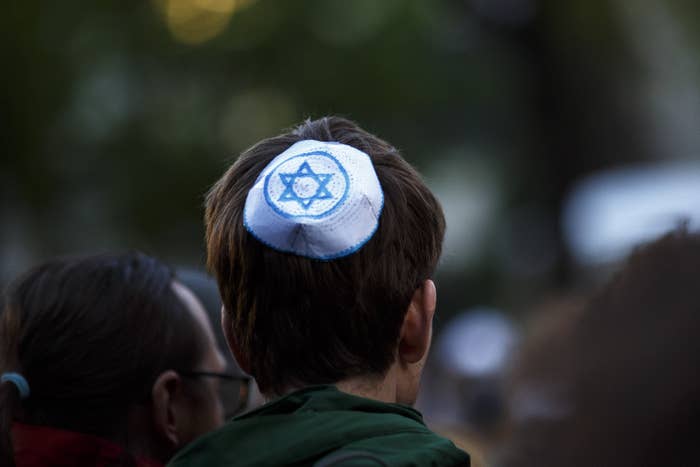 The protests were in response to a video of an Israeli teen being attacked for wearing a yarmulke in Berlin that went viral last week.
The fact that the assailant was a Palestinian refugee from Syria led some to argue that the spike in anti-Semitism was due to the influx of immigrants. But attacks against Jews in recent years have mostly been committed by ethnic Germans.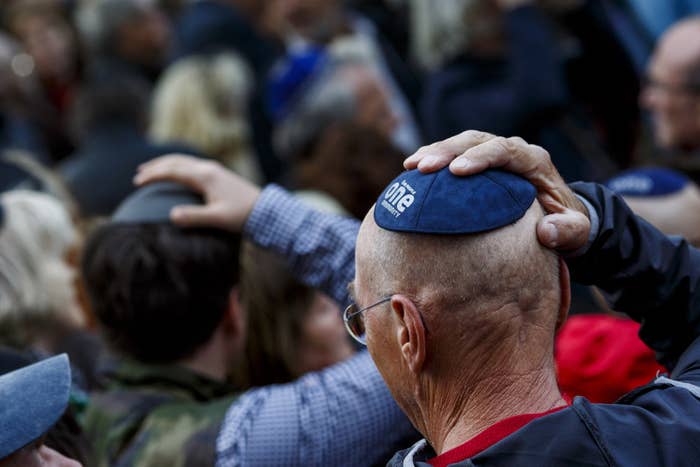 The resulting debate has gripped the country. German Chancellor Angela Merkel weighed in on the attack, saying, "It depresses me that we have not been able to get a handle on anti-Semitism once and for all."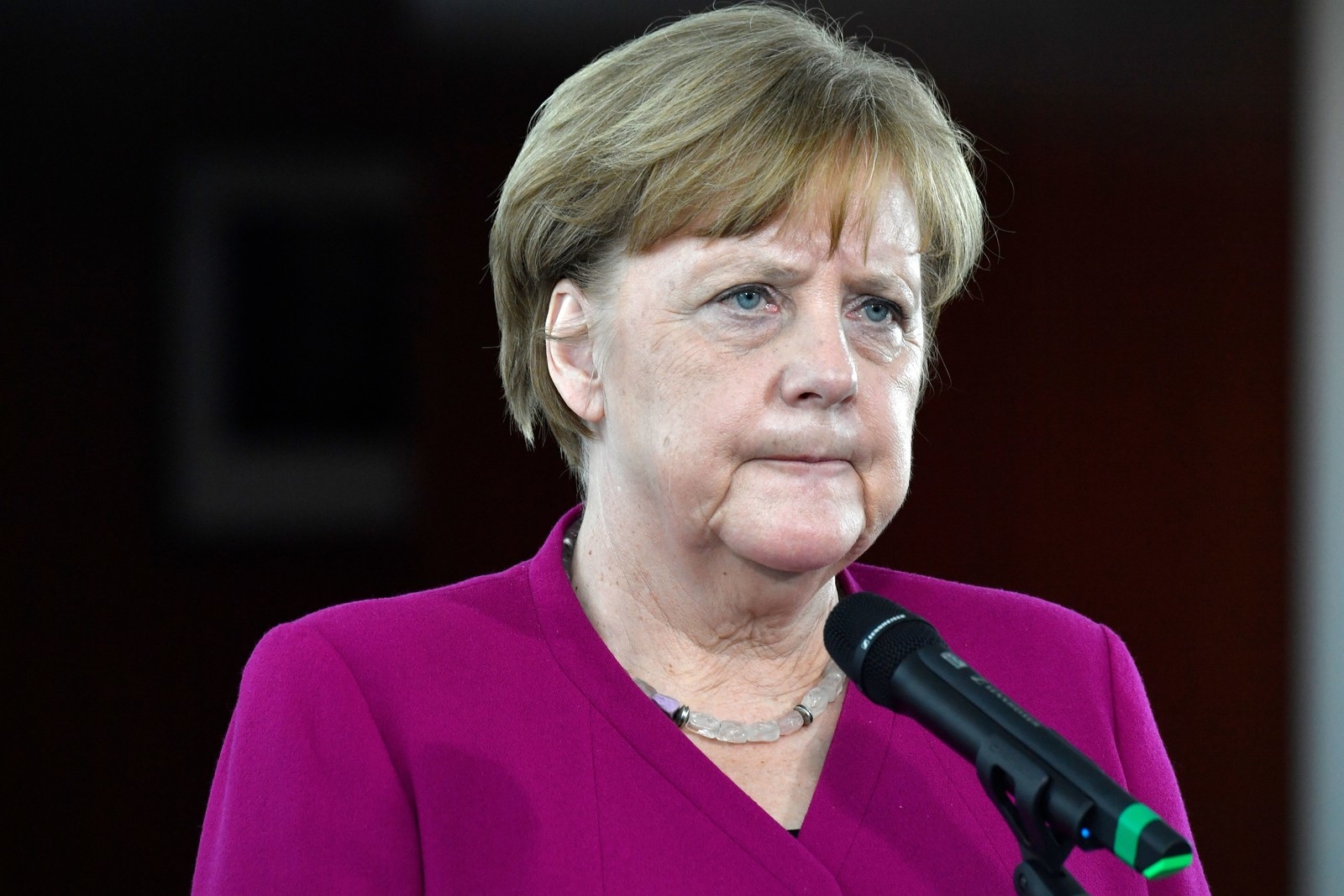 In the aftermath, the head of Germany's Jewish community suggested that it may be better for Jews to not wear yarmulkes in public.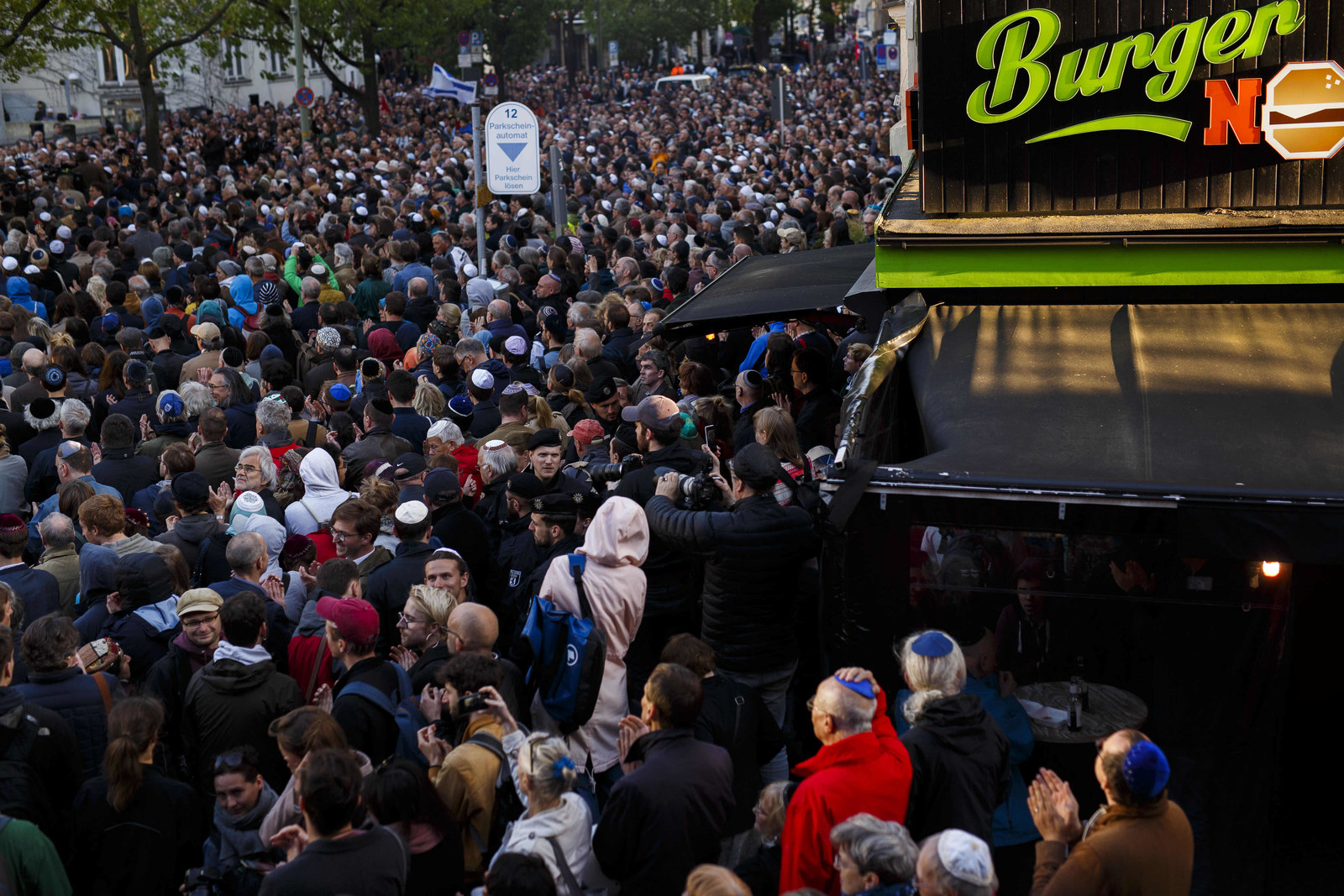 But the next day, people flooded the streets to do just the opposite, with Jews and gentiles alike wearing yarmulkes in support.
But there are fears that the show of support only goes so far, particularly in a climate where a pair of musicians accused of anti-Semitism received Germany's top music award last week and the far right continues to rise in German politics.