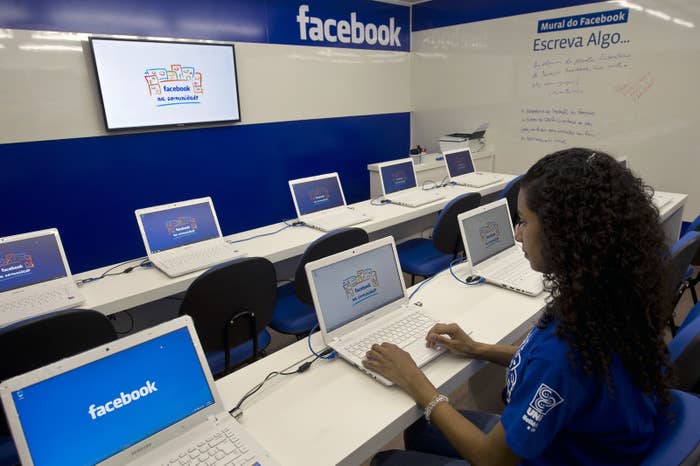 Facebook has complied with a demand by a judge in Brazil to take down a satirical page or face being blocked throughout the country for 24 hours.
The case centered on an account that parodied Udo Döhler, a candidate for mayor in the city of Joinville. On Monday, the Electoral Court of Joinville issued a decision that demanded that Facebook take down the page or be blocked throughout the country for 24 hours.
Facebook later on Monday obtained a court certificate that recognized that the company took down the page that originally generated the complaint, a spokesperson for the company told BuzzFeed News. The company also agreed to turn over the IP address of the user who was running the Döhler parody page, the spokesperson said.
The Brazilian telecommunications authority was not notified of the possibility of a Facebook outage, the spokesperson said, eliminating the risk that Facebook's 100 million users inside Brazil would be effected.

Left undecided is whether Facebook will pay the fine that the judge, Renato Roberge, imposed on the company. Facebook was ordered to pay 30,000 reais ($9,500 US) plus another 30,000 reais every day it failed to comply; the company argues that it should have to pay nothing due to how quickly it removed the page.
The company said in a statement provided to Brazilian newspaper O Globo that it "has deep respect for the decisions of the Brazilian courts and complied with the court order within the deadline."

"There is no doubt that the profile [goes against] the current electoral law, as it was clearly created for the purpose of invalidating the representative candidate," Roberge wrote in his original decision.

"Freedom of speech has limits," Roberge later told the BBC. "The law and the Constitution do not tolerate someone veiled by anonymity" to violate people's honor and use images of them, he said.

"ITS Rio is disappointed that the Brazilian courts are threatening to block web services at the infrastructure level as an enforcement tool," Fabro Steibel, Executive Director of the Instituto de Tecnologia e Sociedade do Rio, said in a statement. "Interfering with internet infrastructure can isolate the Brazilian network from the global Internet.

The showdown was the latest between the tech giant and the Brazilian government. Judges have ordered WhatsApp, the popular Facebook-owned messaging service, to be blocked in Brazil three times over the course of the last year. That feud centers around Facebook's refusal to turn over information the Brazilians say is related to a criminal case.