Ahead of Ireland's historic vote on whether to approve marriage equality, Irish citizens have gotten used to a flood of posters from both the supporting and opposing camps.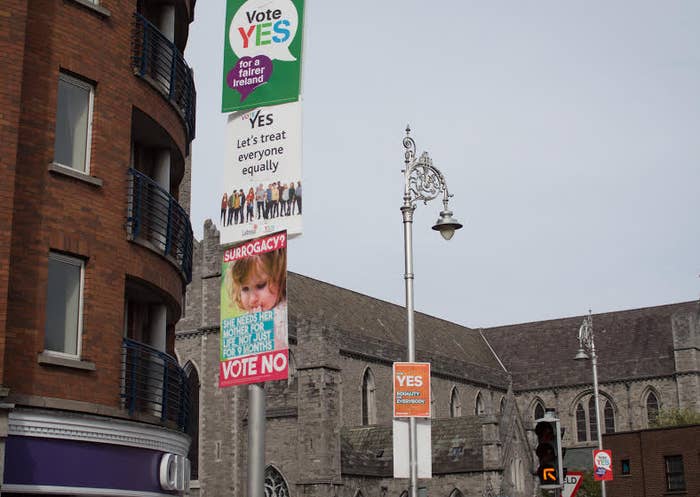 The slew of adverts was the perfect inspiration for a series of posters using Lego minifigs pushing support for the initiative, courtesy of Irish photographer Debbie Hickey, who has dabbled in the brick arts before.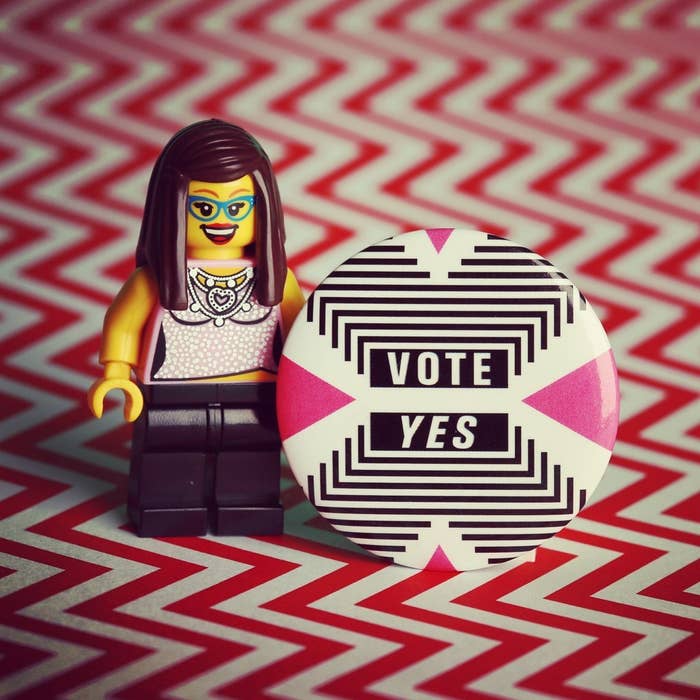 The posters Hickey has created range from the whimsical...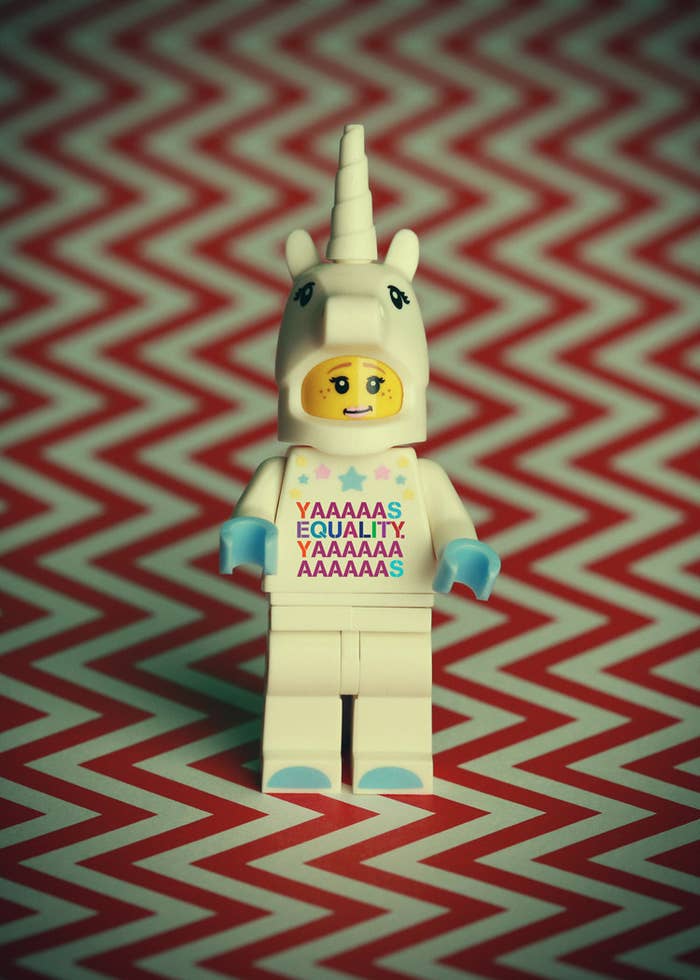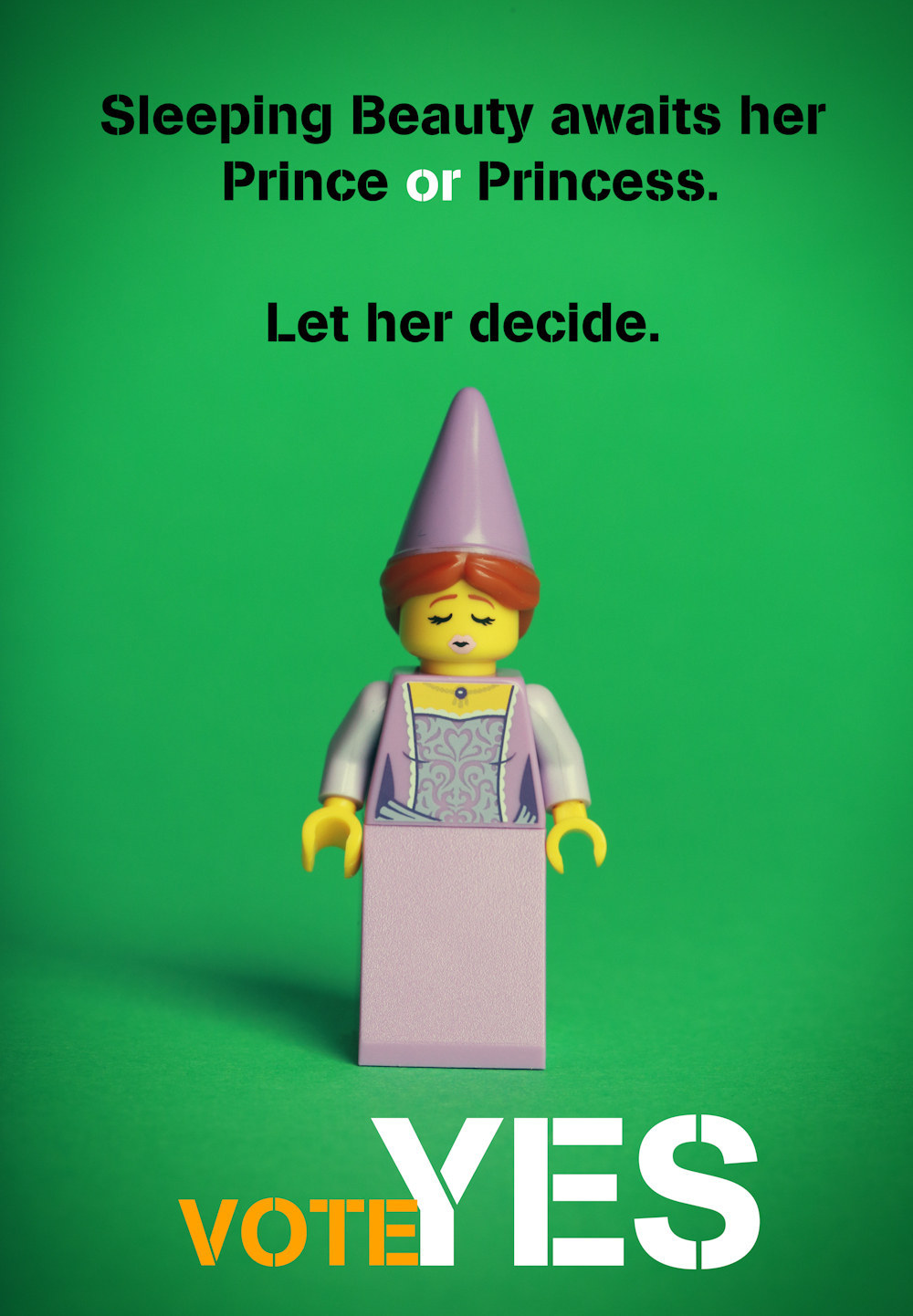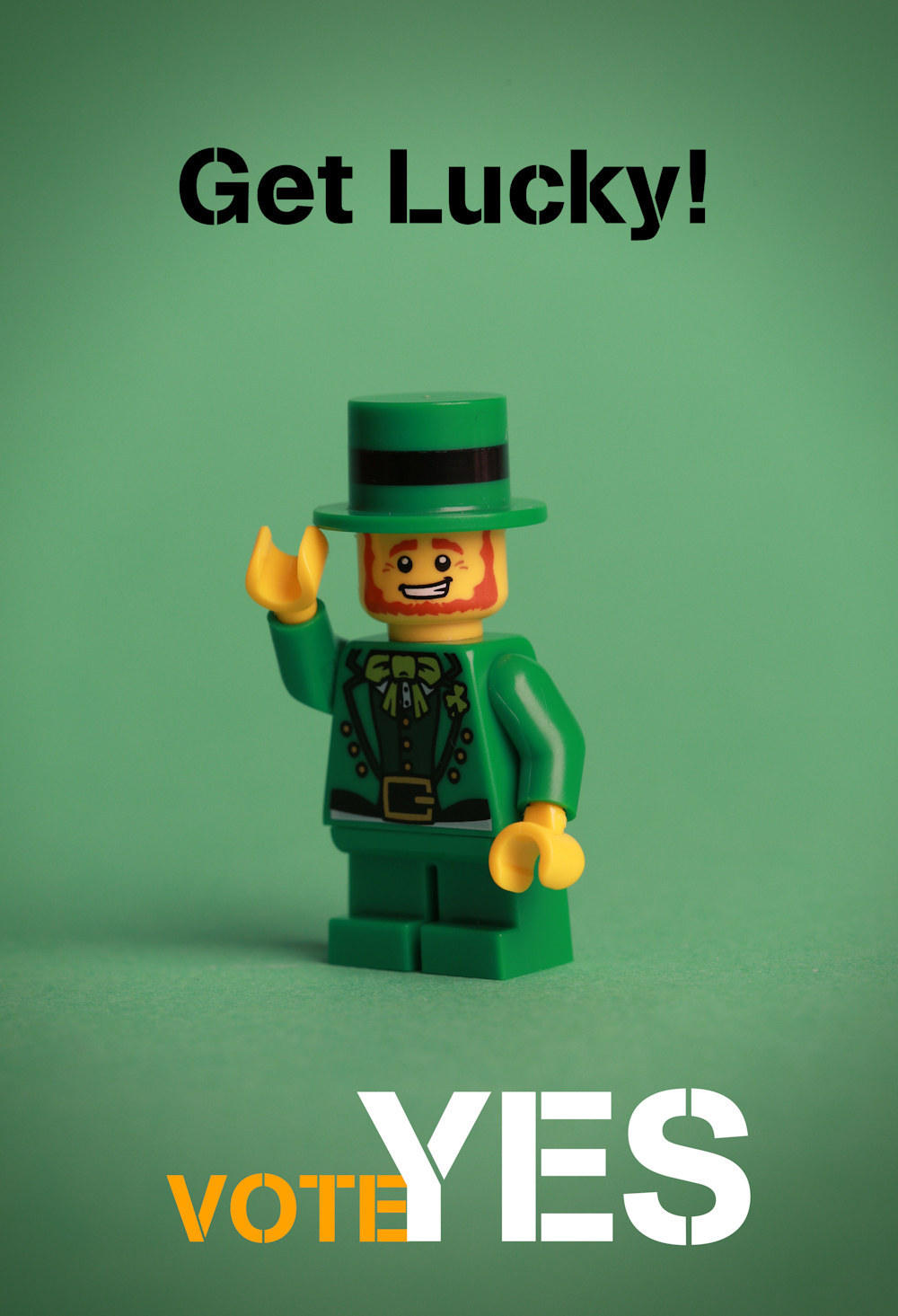 To the poignant...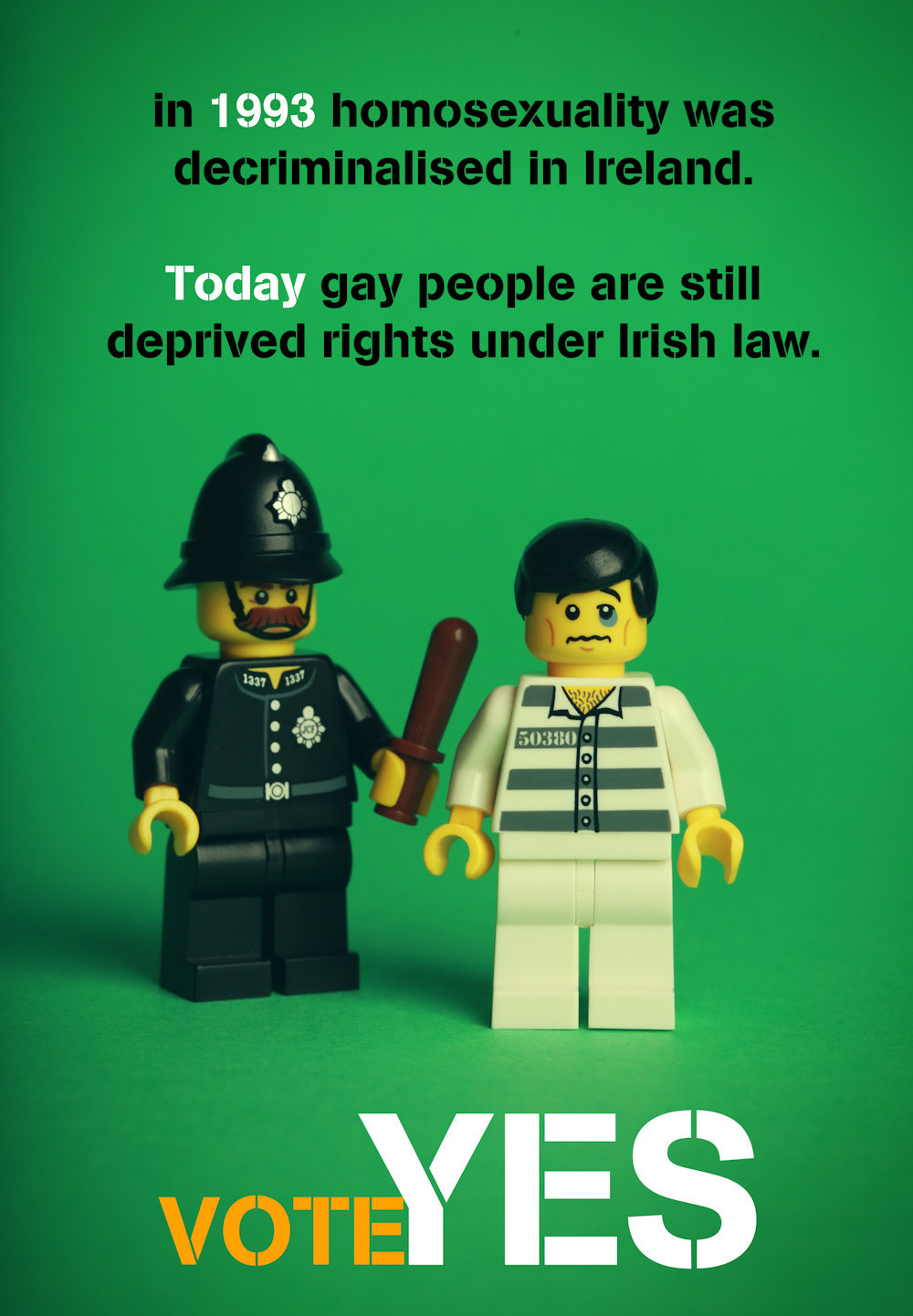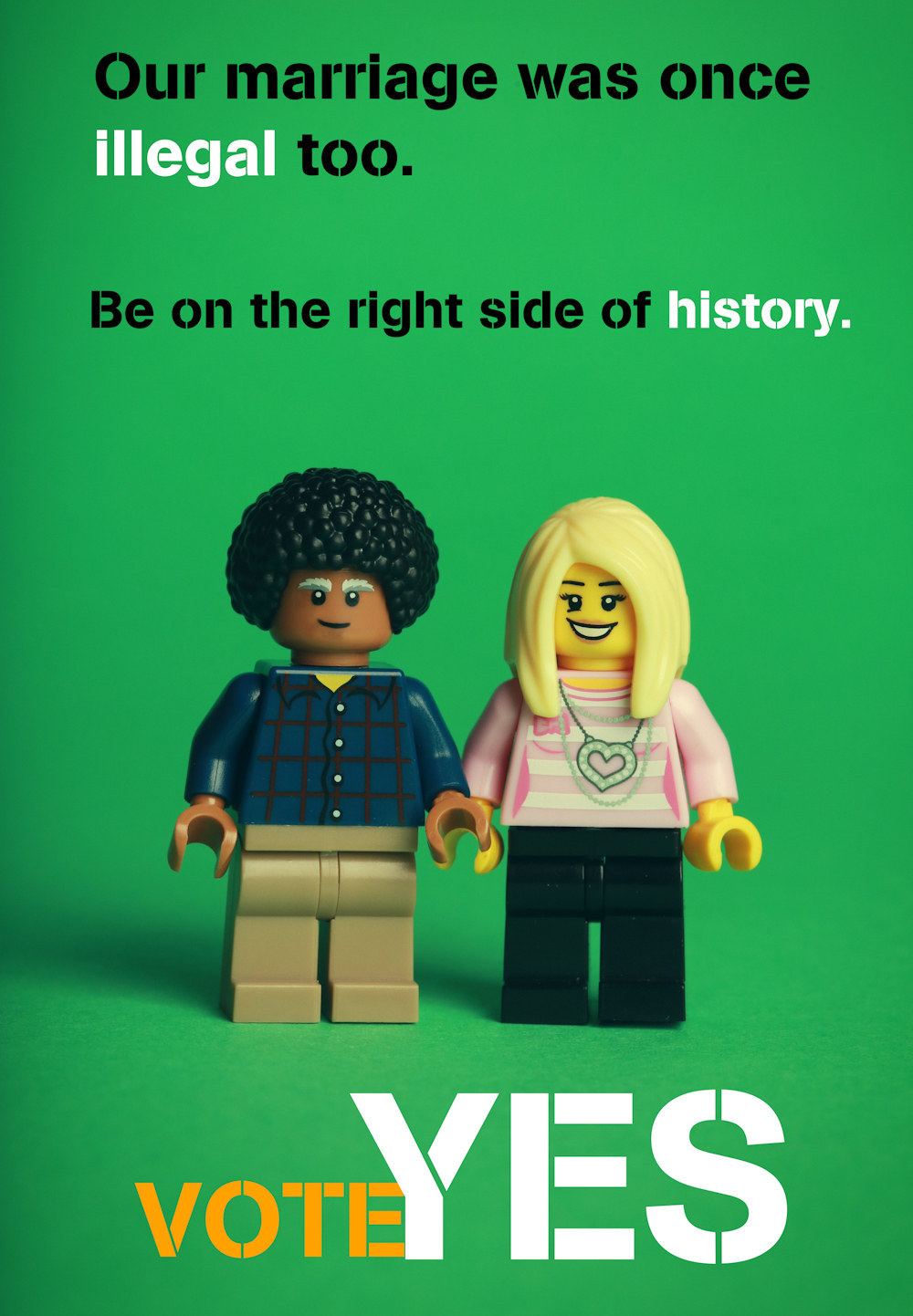 To the delightfully subversive.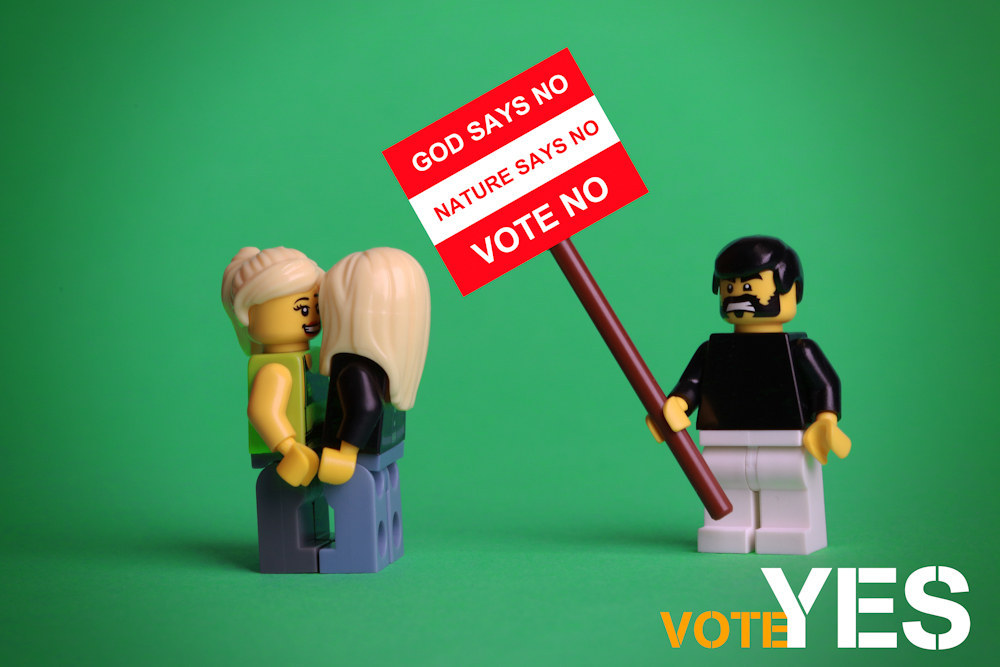 The referendum is currently polling well — almost too well, some equality activists are worried — thanks to the backing of Ireland's political parties, businesses, and public figures.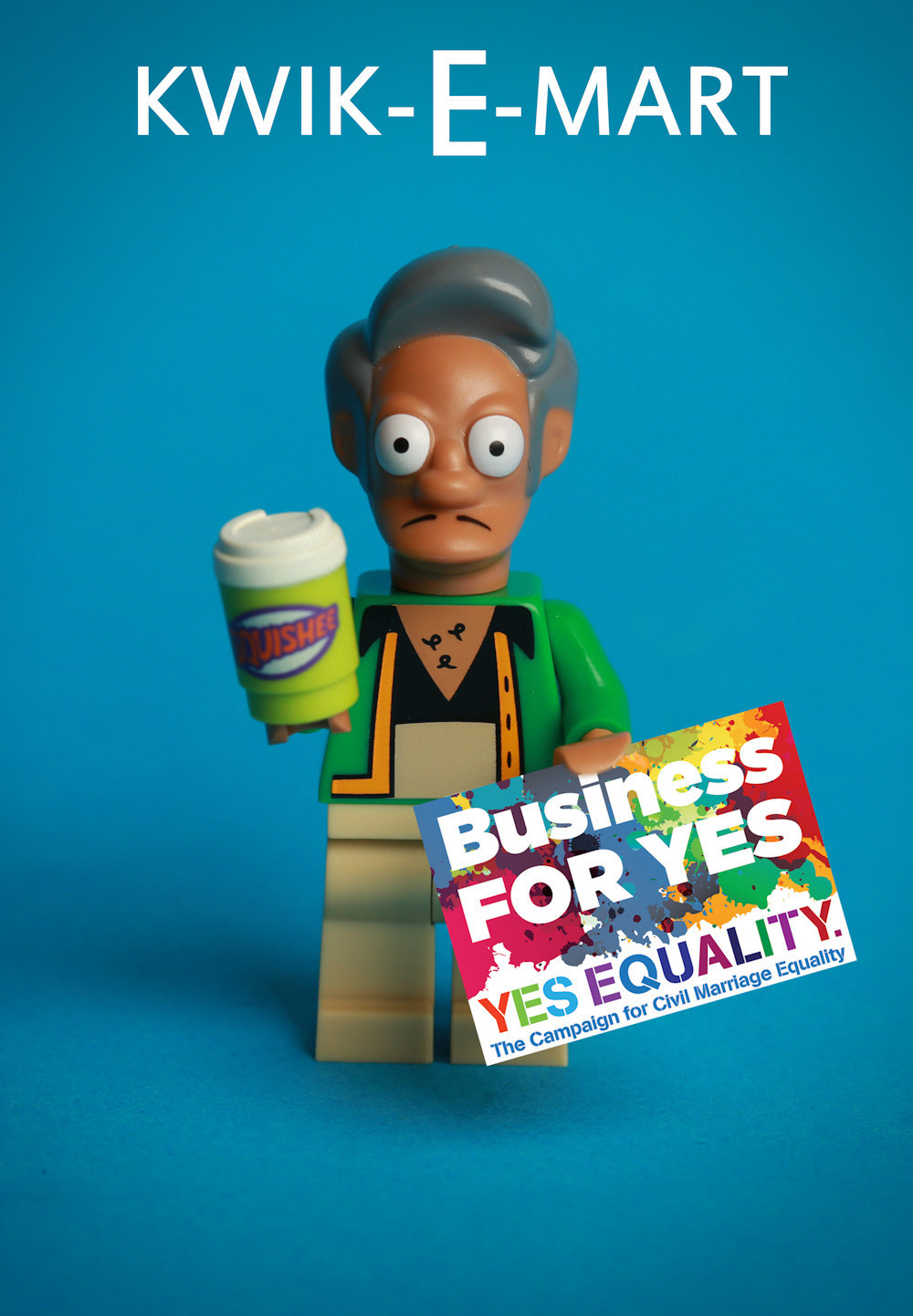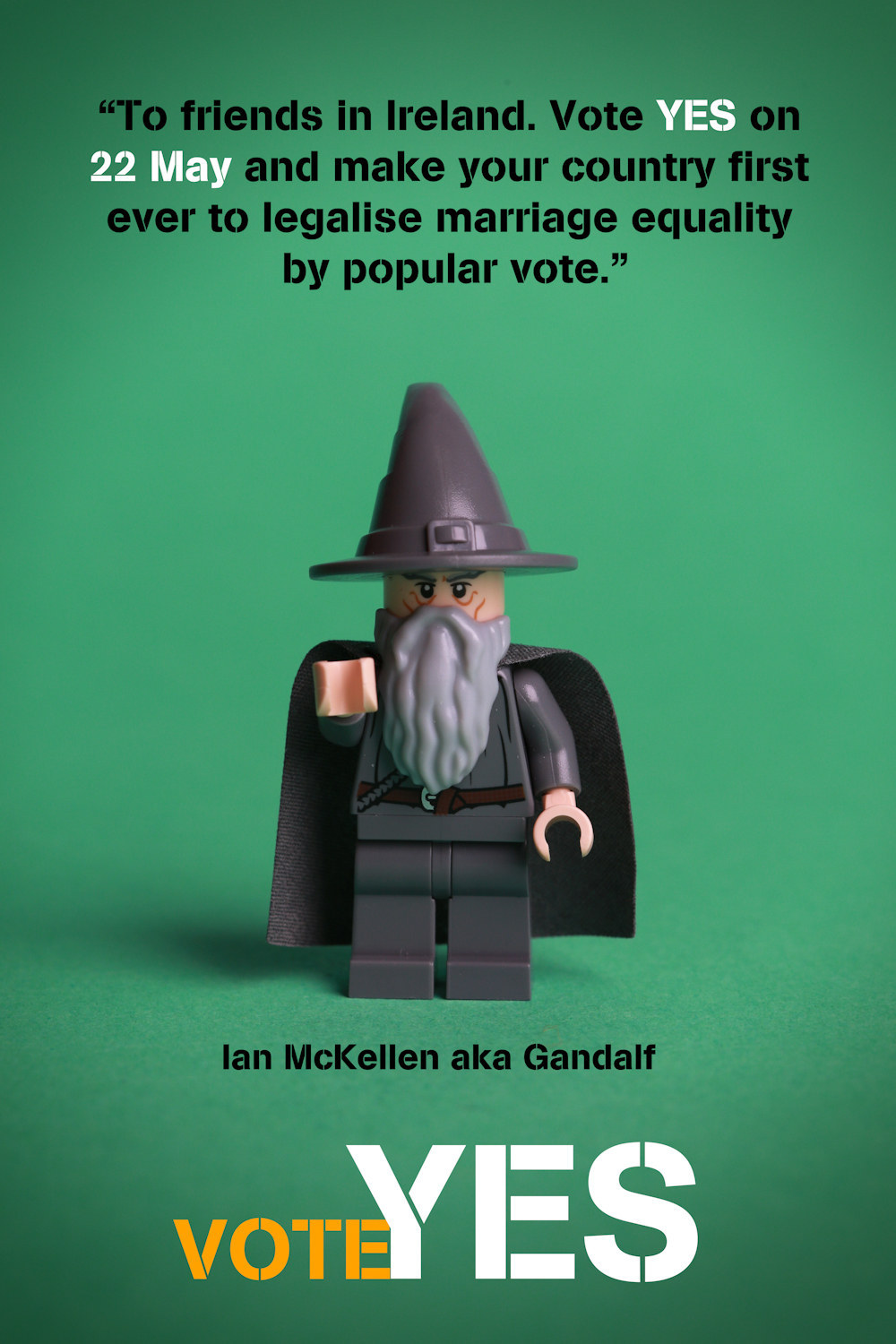 But a little extra push never hurt. Ireland's voters are scheduled to vote on May 22.