This is Wang Yu, one of the most prestigious in a dangerous field: a lawyer specializing in human rights based in mainland China.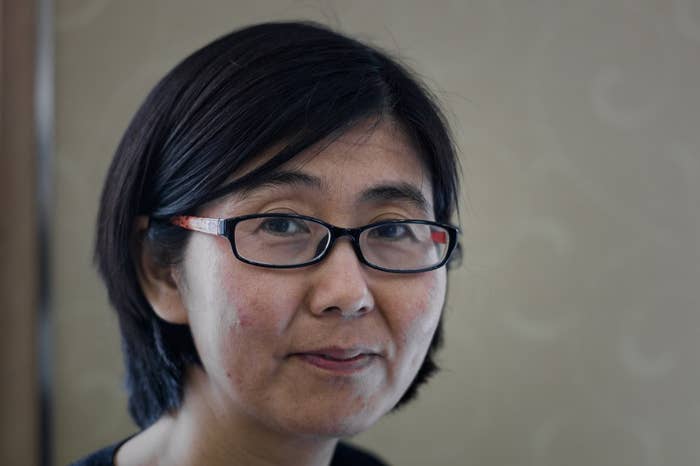 The path of her career has seen her graduate from one of the top law schools in China, get thrown in jail for a crime she says she never committed, praised and scorned by the powers that be. And now she is in police custody.
Wang was born in Ulan Hot, a city in Inner Mongolia in China's north. In 1994, she graduated from the lauded China University of Political Science and Law.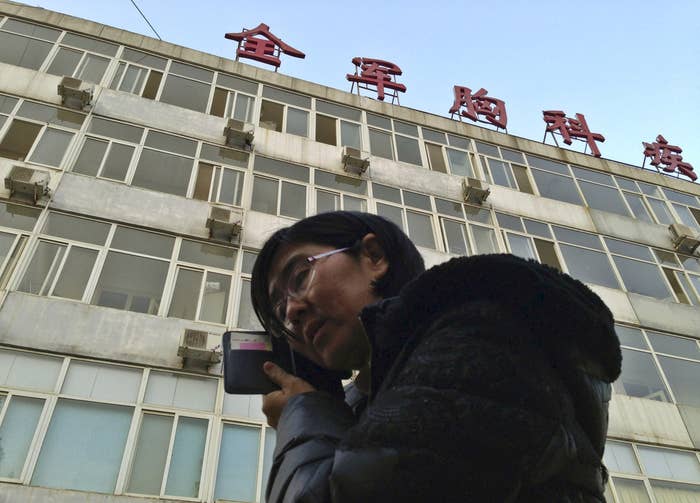 Since 2011, she shifted the bulk of her cases from commercial law to human rights. Wang is one of only two female lawyers who specialize in human rights in China.
Wang has represented a number of high-profile clients: Li Tingting, a feminist activist arrested in March, who has since been released; Ilham Tohti, a dissident in the Uighur community, a minority ethnic group in China's northwest that many human rights groups say Beijing oppresses; human right activist Cao Shunli, who died in 2014 after not being given medical treatment while in detention; and Zhang Miao, a news assistant for German paper Die Zeit, who Beijing detained last year after she had returned from helping to report on pro-democracy protests in Hong Kong and only recently released.
She was also among dozens of human rights lawyers who traveled to Jiansanjiang, known as the "Black Jail," in the country's Heilongjiang province in 2014 to advocate for the closing of the site to comply with new laws abolishing China's "re-education through labor" system.
When denied access to her client at the Black Jail, she and a colleague stood outside of the prison with signs reading: "Lawyers demand the right to meet with clients." That photo went viral on social media and drove her into prominence.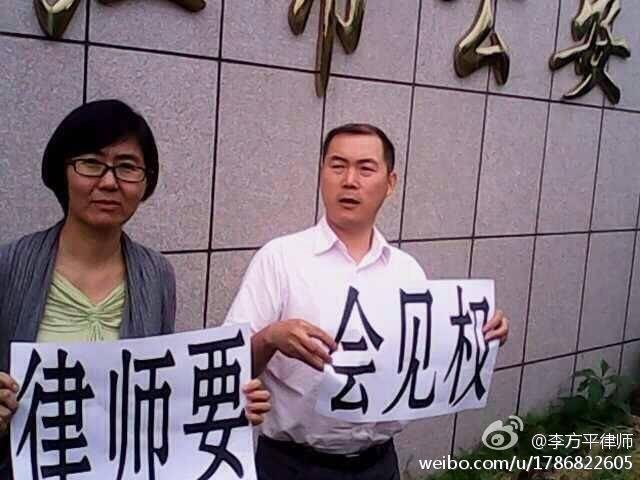 Wang opted to focus on human rights, because she herself has seen what the Chinese legal system can do to a person it has decided is in the wrong.
In December 2008, she was arrested for allegedly beating a railway worker until the man was deaf, months after a brief altercation at a Tianjiang train station. Wang — who is 5' 4" — has said that the 5' 11" man was already deaf and that the case against her was a set up by the Chinese authorities.
"An unquestioned wrongful conviction, a small case, went through the police, the prosecution, and the court for 22 months!" Wang wrote on Sina Weibo, the popular Chinese blogging platform.
Wang refused to confess to a crime she says she didn't commit, and remained in jail before being released in June 2011.
"Even one of the justice Li Yuenian said, 'Wang Yu, as long as you admit your guilt, we'll suspend the sentence and you can still be a lawyer. You can't be innocent, if you are innocent, that means how many people are guilty!'," she wrote on Weibo about the case.
"She is an extraordinary person, at once poised, quietly spoken, but very courageous and determined," Terence Halliday, a professor at the American Bar Foundation and specialist on China's human rights lawyers, told BuzzFeed News in a phone interview.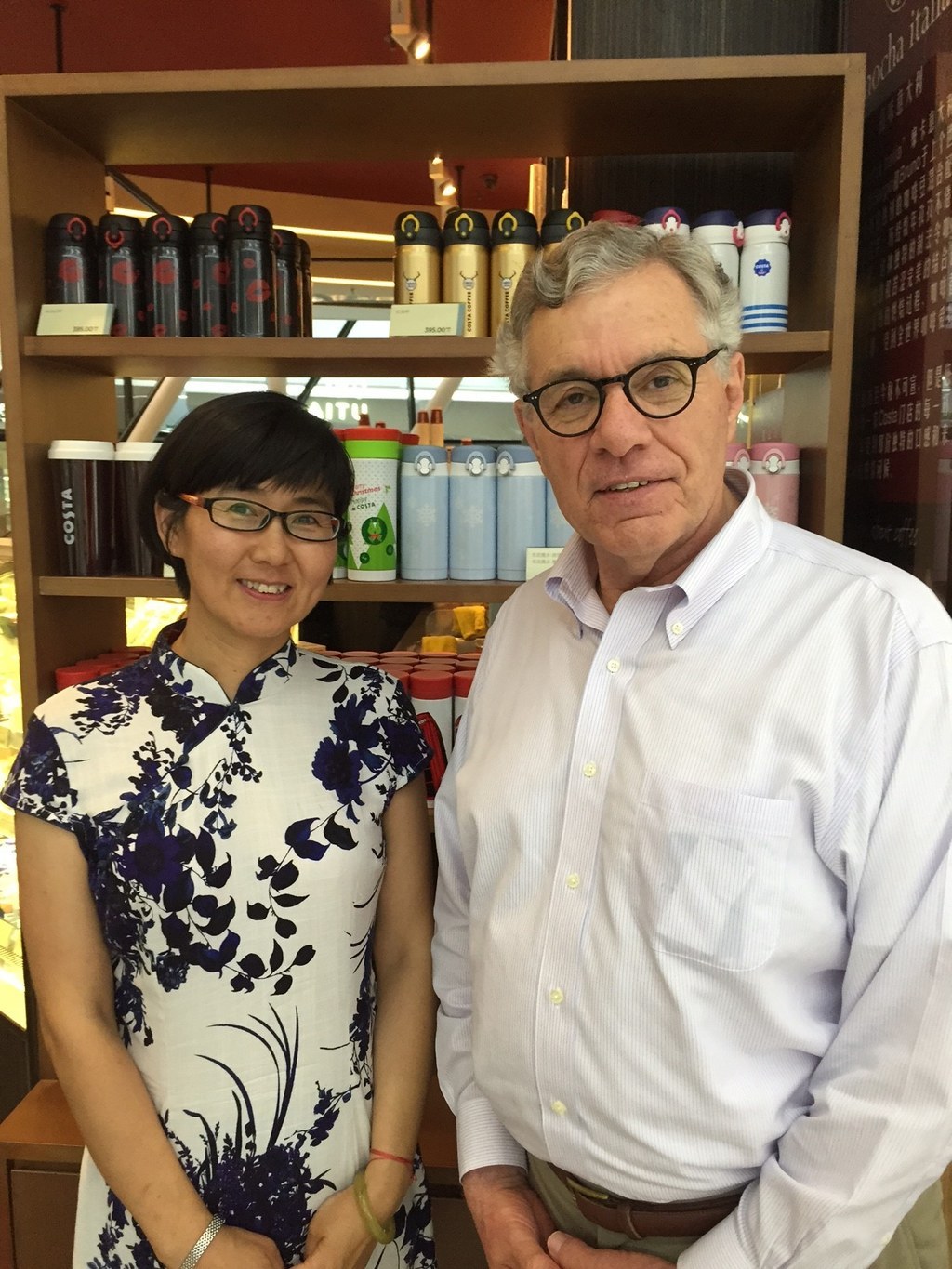 "She gave me the strong impression that one reason she became a very strong defender answering the calling of human rights is her personal experience of a great injustice. That is what transformed her from an ordinary commercial lawyer into a person who felt compelled to defend other people who also suffer from injustice and bad treatment," Halliday said of Wang, who he first met her at a Beijing coffee shop this June.
"When she came out, she quickly became a part of this movement and really threw herself into it," Eva Pils, an expert in Chinese law at King's College London, told the Washington Post about Wang's determination.
Wang herself recently declared in an interview with VOA, "If I only take business or private cases, but ignore human rights cases and the situations of rule of law, I think I haven't met my due diligence as a lawyer."
That conviction has been raised again recently in the Chinese press as evidence that Wang is a criminal who is attempting to destroy order in the authoritarian country.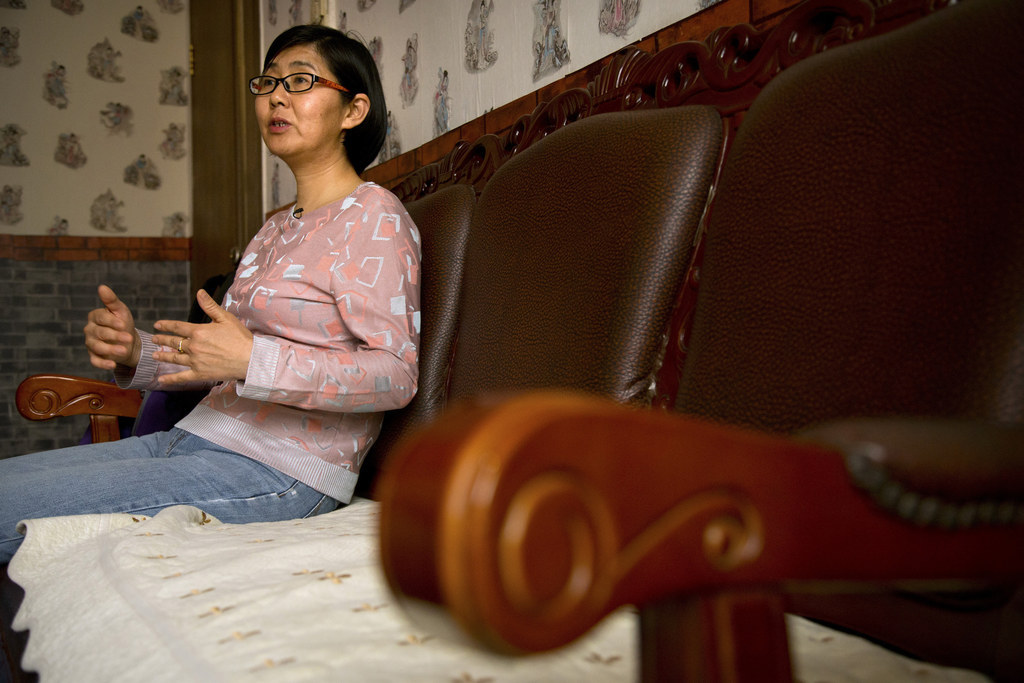 In June, state-news agency Xinhua posted an article denouncing the lawyer, calling her "wicked" and an "unreasonable woman." People's Daily, also state-owned, said she had faked her educational and professional background and was paid by her firm for doing nothing. They said she sensationalized "sensitive" cases and tried to influence discussions online, made scenes at court, and that she "interacts" with protesters — in one case accusing her of paying them to protest.
(Ironically, the People's Daily squarely sided with Wang during the scandal surrounding the train incident in 2010.)
Now her colleagues and supporters are wondering what prompted the Chinese authorities to jail her.
One theory: the outcry by human rights lawyers in the case of an unarmed man shot dead by police in China's Heilongjiang Province in May. "Why is it that a policeman executed his job according to law but the public opinion has been manipulated by 'rights' lawyers that he killed a petitioner?" the People's Daily asked incredulously. Another is that it's a show of strength ahead of Chinese leader Xi Jinping's visit to the United States.
"I think she really made the government angry because of her human rights work," Teng Biao, a civil rights lawyer in China, told the Washington Post. "These lawyers are well organized and they are well connected. They can mobilize people through social media."
Either way, now she's in police custody, one of 209 lawyers and activists swept up in a string of arrests since July 9 everywhere from Beijing to Shanghai to Guangzhou.
In the early hours of July 9, Wang sent a text message to friends saying that her internet and electricity had been cut off and people were trying to break into her home, according to Amnesty International. Bao Longjun, her husband and a lawyer himself, has been in custody since the same morning he left for the airport in Beijing with their 16-year-old son.
The teenager, seen here with his grandmothers, was taken into custody as well at first, but was later handed over to his aunt before being brought in by police again for questioning on Friday.
Sina Weibo is — like everything on the Chinese Internet — heavily censored by the Chinese government and keywords containing "Lawyer Wang Yu" have been almost entirely blocked out.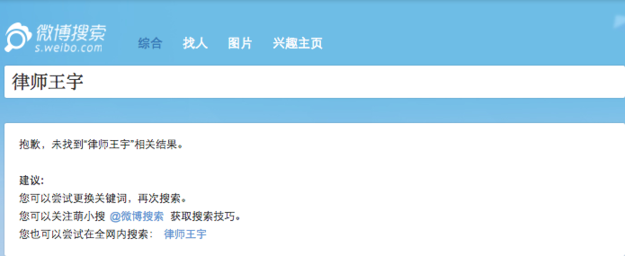 On Freeweibo, a site that restores censored Weibo posts, Li Fangping, another arrested lawyer, quoted another prominent lawyer who quotes a security guard as saying that dozens of police officers surrounded Wang's home at 4 a.m. on drug accusations.

Despite the efforts the Chinese government has undergone to silence critics of her arrest, her supporters have taken to the Internet to defend her.
Zhang Weiyu, another arrested lawyer, wrote, "when I was working with Lawyer Wang Yu, (I saw her) spend a lot of time on paperworks and meeting her litigants. It's proven that she is hardworking and responsible. As an experienced lawyer, she is the big sister for young lawyers like us, she is an example to us."
Li Tingting, one of Wang's clients and an LGBT activist, also praised Wang. "She is willing to provide legal consultation for LGBT groups and for women's issues...she's willing to represent me when I was released spending 37 days in jail, and told me with smile, 'you always worried that I would be put in jail soon, but then you were arrested first,'" Li wrote. "I laughed it off but was worried about her safety...Why am I saying all these? Because the only way facing denouncement is to tell the truth."
Both of them were summoned for questioning after Wang Yu was arrested.
"I felt she took the media smear campaign against her as a sign of her effectiveness. It showed she had brought human rights issues into the broader public consciousness in China, and she compelled the government to take notice," Halliday, the American Bar Foundation professor, said to BuzzFeed News.
"She felt privileged that she has the opportunities to represent for people who experience such terrible treatments. I also had the strong impression that her clients are giving her the strength to carry on her job."
That sense of defiance carries through in the post she made on Weibo before her detention, pushing back on the new media attacks on her.
"These years, I have represented for many so-called 'sensitive' cases, exposed huge amount of notorious conducts of public power, related government officials have hated me for long," she wrote. "Because I always stick strictly to law, conduct my job according to the rules of law, there's no bone for them to pick, so someone dug this old case, which I am still complaining for, in order to denounce me."
"The truth and facts are not arguable! I believe today with the power of internet, the people can tell right or wrong much better, any attempt to denounce me will fall through!"
Commenters on that post, pinned to the top of her Weibo page, are mostly those scolding her along the same lines as the official condemnation — but she does have some supporters.