The NSA Used To Have A Clown Club And It Was As Weird As It Sounds
This is real. This happened.
In addition to being the U.S. military's electronic listening post, the National Security Agency also publishes something called the "Cryptologic Almanac," an academic journal of code-breaking.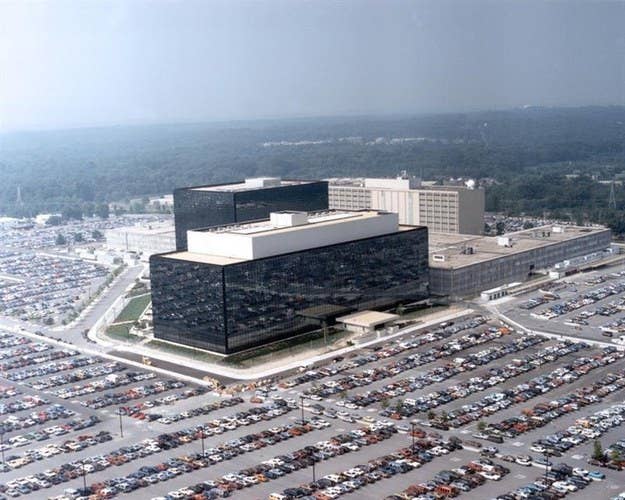 Aside from articles on the work of the NSA, the journal also posts some slightly...weirder bits of history. Like this one, released in 2011 about "Uncle Ned."

Who was "Uncle Ned," you ask? Well, he was a clown. A literal, face-paint wearing clown.
Here's the unclassified version of the story, as told by the NSA.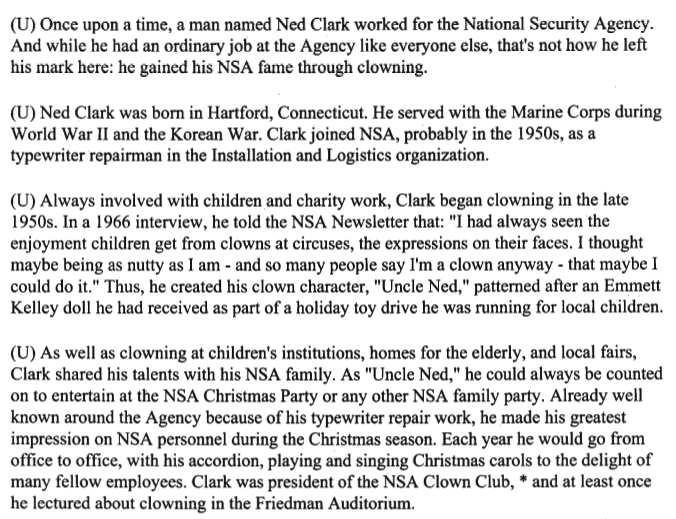 That's right, there was a whole troupe of clowns at the NSA, until they "disbanded at some unknown date."

You also read right. As late as 2002, "Snaggs" the Clown still worked for the NSA.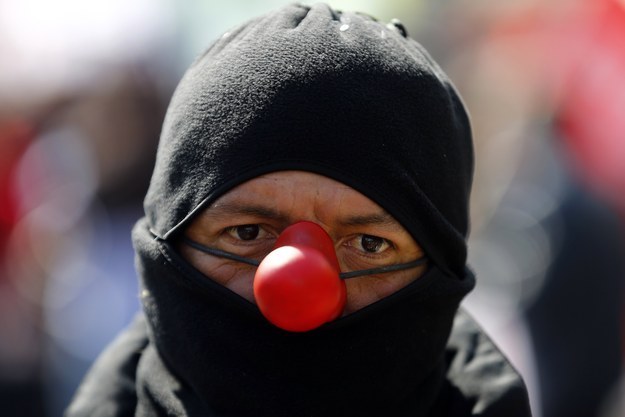 The NSA did not immediatly return BuzzFeed News' request for comment on whether Snaggs still works there to this day. Watching. Waiting.
Dave Maass, whose tweet first alerted BuzzFeed News to the former clown cabal, points out that there were at one time as many as eighteen members of the makeup-crusted mafia. EIGHTEEN.