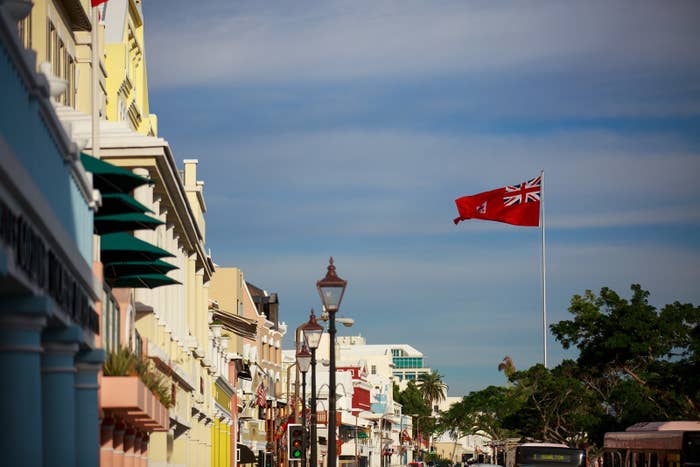 Bermuda's Supreme Court had to repeat itself Wednesday, overturning a law that blocked its previous ruling making same-sex marriage legal on the island.
Last year, the court declared that the North Atlantic Ocean island's same-sex couples have the right to get married and receive all the benefits that come with it.
In response, lawmakers passed the Domestic Partnerships Act (DPA) in February this year, rescinding same-sex marriage and instead offering couples the ability to obtain civil unions.
LGBT activists encouraged opponents of the DPA in other countries not to boycott the island but pressure mounted swiftly anyway.
Rod Ferguson, a gay Bermudan, quickly went to court against the law, saying his rights had been infringed. Maryellen Jackson and local NGO OutBermuda filed a separate case soon after, which was merged with Ferguson's.
That suit garnered more international attention after Carnival Cruise Line joined the suit in April to provide "financial, civic and public relations support." The company had begun offering same-sex marriages aboard their ships, but two of their subsidiaries are registered in Bermuda, in effect preventing those company's ships from performing those ceremonies anywhere in the world while the law was in place.
Chief Justice Ian Kawaley on Wednesday declared in a packed courtroom that the portions of the law that nixed same-sex marriage — which only came into effect less than a week ago — were unconstitutional.
"Love wins again!" Zakiya Johnson Lord and Adrian Hartnett-Beasley of OutBermuda said in a statement. "Our hearts and hopes are full, thanks to this historic decision by our Supreme Court and its recognition that all Bermuda families matter. Equality under the law is our birthright, and we begin by making every marriage equal."
"The Bermuda Supreme Court has righted the injustice that occurred when Bermudian lawmakers made the islands the first national territory in the world to repeal marriage equality," Ty Cobb, director of Human Rights Campaign's global department said in a statement. "We congratulate the plaintiffs in this case on their historic victory ensuring that once again, Love Wins!"

But same-sex couples won't be able to get married anytime in the next six weeks — according to the local Royal Gazette newspaper, Chief Justice Kawaley agreed to the government's request to stay the decision while it decides if it wants to appeal the case.