Putin's Patriotic Playland Is The Russia-iest Place On Earth
There's a military theme park just outside of Moscow and it is currently filled with tanks and stuff.
You know what Disneyland has always needed more of? Tanks. Lots and lots of tanks. At least, that's the thinking behind Russia's newest theme park: Patriot Park.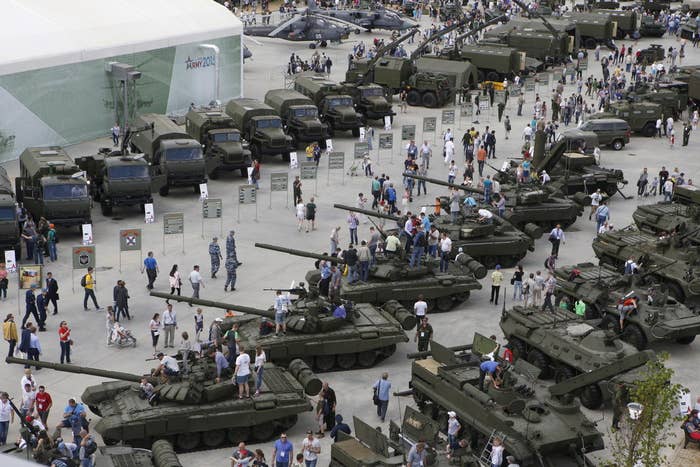 Patriot Park had its soft open last week with President Vladimir Putin in attendance.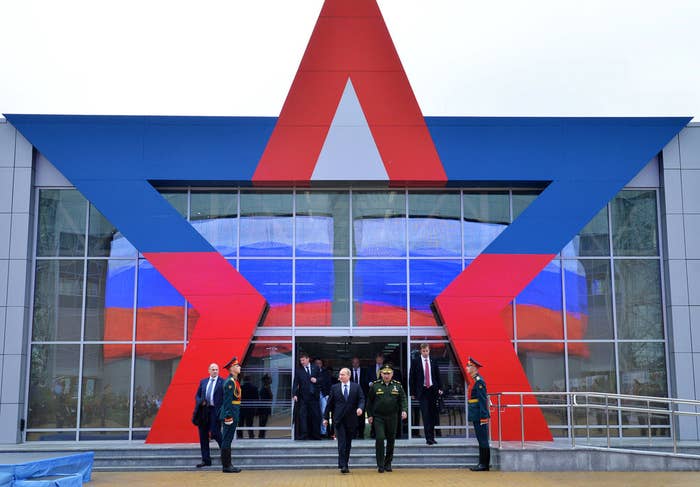 But Patriot Park isn't just an amusement park — it's also an exposition center, playing host to the Ministry of Defense's "Army 2015" conference last week.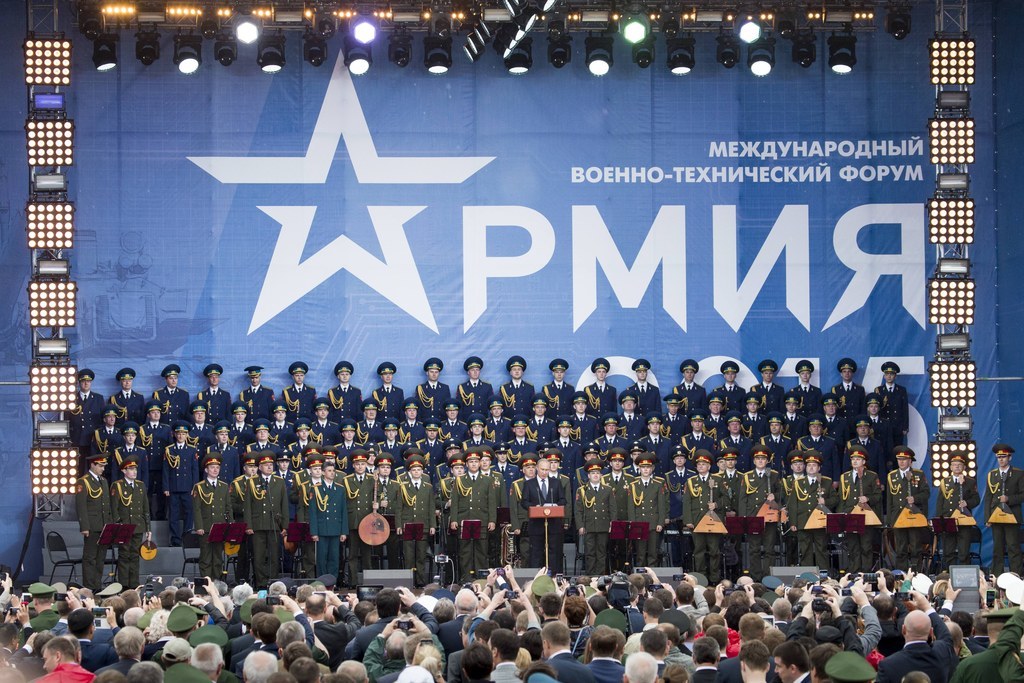 As part of the festivities, Putin announced that Russia would be receiving 40 brand-new shiny intercontinental ballistic missiles to add to its nuclear arsenal.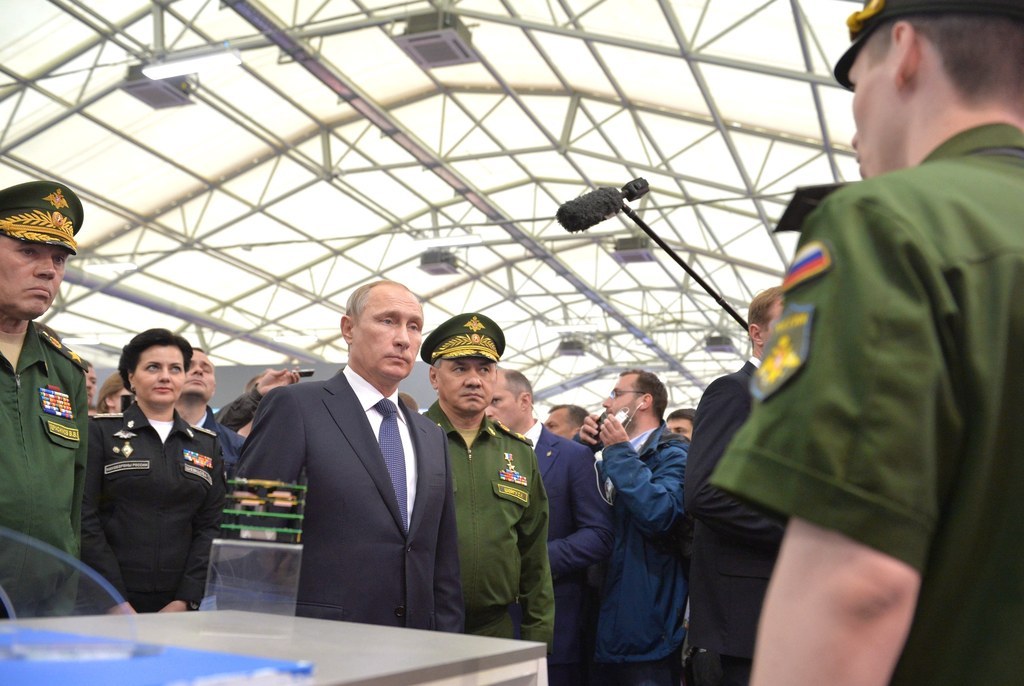 I think this park is a gift to Russian citizens, who can now behold the full power of the Russian armed forces. Being here gives you a sense of internal self-sufficiency and makes you confident we can defend our territory ... Children should come here, play with the weaponry and climb on the tanks and see all the most modern technology, which they would not have known about before.
And play they did! Why look at how much fun little Timmy here is having inspecting this giant gun. Be careful, Timmy!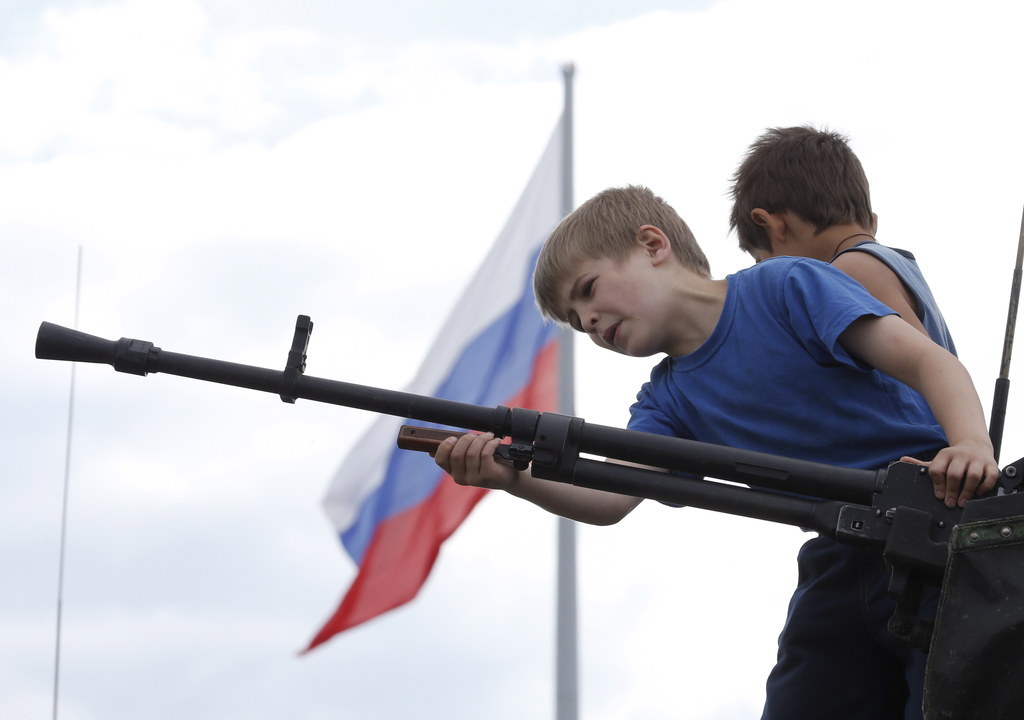 People got to explore the rows and rows of tanks and armored vehicles on display and ate dollops of porridge that members of the army get for lunch!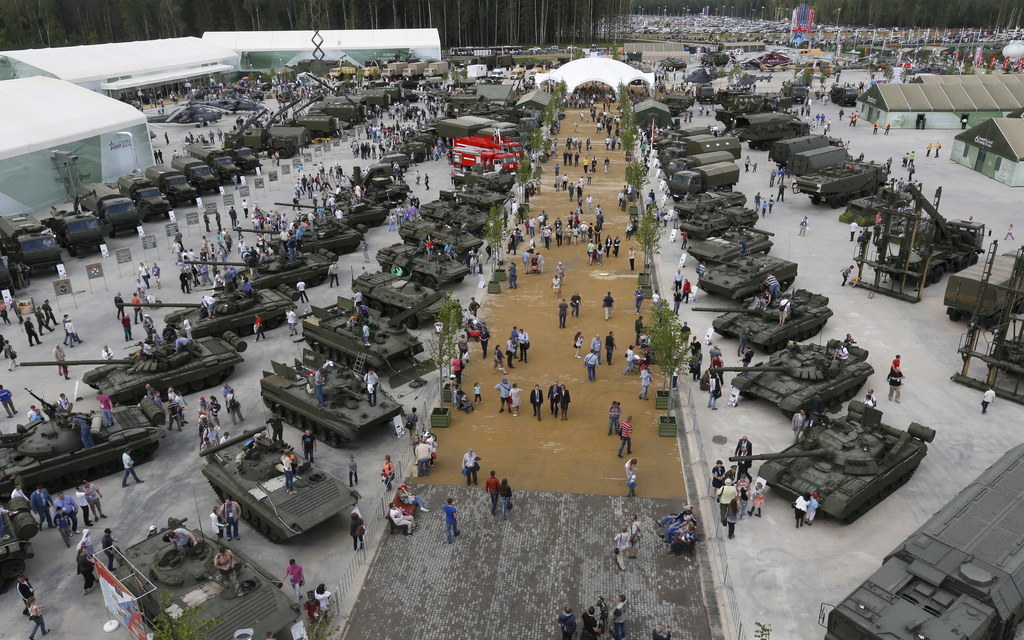 And they got to check out equipment like the Buk-1M system, a variant of the surface-to-air missile system that allegedly took down Malaysian Flight 17 over Ukraine last year.
When fully operational, estimated to be in 2017, Patriot Park will be able to host tens of thousands of visitors daily, who will be able to "able to ride tanks, shoot guns and play extreme sports." How fun and not at all bizarre!