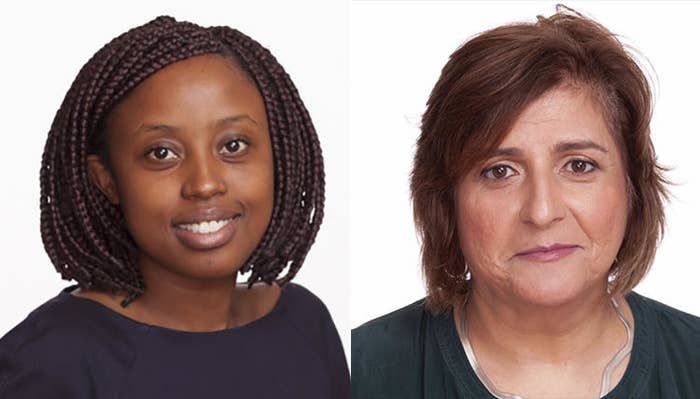 Two journalists were freed from detention in Tanzania on Thursday, with no indication given as to why they were taken from their hotel room in the first place.
Angela Quintal and Muthoki Mumo were in Dar es Salaam on a fact-finding mission with the Committee to Protect Journalists (CPJ) when officers who identified themselves as working with Tanzanian immigration entered their hotel room and confiscated their passports, according to a release from CPJ.
"@muthokimumo and I are being taken for interrogation by Tanzanian authorities and we don't know why? #DarEsSalaam @SAPresidentPR @CPJAfrica @pressfreedom," Quintal tweeted at around 10:30 p.m. local time.
Quintal serves as CPJ's Africa program coordinator; Mumo is the group's sub-Saharan Africa representative.
A few hours later, a tweet went out from Quintal's account that read "God is great we are released going back to our hotel."
But according to CPJ, there's no evidence that Quintal was actually released.
"We have no indication that the tweet was sent by Angela and have reason to believe her device may have been compromised," Courtney Radsch, advocacy director with CPJ, told BuzzFeed News in an email. "Our sources indicate they remain in detention, and we have not been in contact with either of them."

By Thursday morning, CPJ said in a new statement, the two had been released and had left the country.
Quintal's Twitter account was suspended on Wednesday night and was still down as of Thursday morning. Twitter did not immediately respond to a request for comment as to why the account had been taken down.
It is currently unclear why Mumo and Quintal were detained. An email to the Tanzanian Police Force about the detention was not immediately answered.
A spokesperson for Tanzania's Department of International Relations and Cooperation told News24 that he was trying to gather more information about what had happened.

"Angela Quintal and Muthoki Mumo traveled to Tanzania to understand the challenges facing the Tanzanian press and to inform the global public," Joel Simon, CPJ's executive director, said in a statement where he thanked the public for their attention in the case. "It is deeply ironic that through their unjustified and abusive detention of our colleagues, Tanzanian authorities have made their work that much easier. It is now abundantly clear to anyone who followed the latest developments that Tanzanian journalists work in a climate of fear of intimidation. We call on the government of Tanzania to allow journalists to work freely and to allow those who defend their rights to access the country without interference."