Monday was a big day for sports fans, as France Football issued its first Women's Ballon d'Or award. It named Ada Hegerberg the best women's soccer player in the world.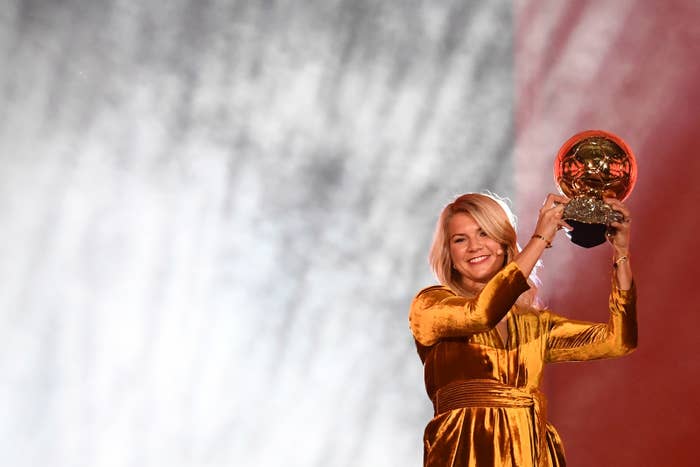 Hegerberg, a 23-year-old from Norway who plays for Lyon in France, is generally considered an amazing soccer player.
"Hegerberg was dominant in the 2017-18 season, scoring 42 goals across all competitions, including 14 in the Champions League. At age 23, Hegerberg already has 272 professional goals," SBNation wrote.
So being the first woman to win the Ballon d'Or — which while generally considered a popularity contest has been awarded multiple times to greats like Lionel Messi and Cristiano Ronaldo — is a huge deal.
"I want to say thanks to my teammates because this would not have been possible without them, my coach, or our president Jean-Michel Aulas," she said after winning the award, according to a BBC translation. "I also want to thank France Football. This is a huge step for women's football."
But her victory was marred when Martin Solveig — a French DJ and participant in the awards show — asked Hegerberg if she could twerk. Her reaction said a lot in very few words.
For those who are less versed in Hegerberg's achievements, freelance sports broadcaster Kait Borsay broke it down:
Please also see this exquisite goal:
Or this great compilation that shows why she deserved the honor she won on Monday:
The reaction across Twitter was a swift and universal condemnation of Solveig.
Many were offended not just by the sexist nature of his request but how it was set to steal the spotlight from Hegerberg's moment.
The scorn was multilingual, spanning French...
...and Norsk.
"Now [host] David Ginola will soon give the microphone to Martin Solveig, so he can ask also [men's Ballon d'Or winner] Luka Modric if he knows how to twerk."
As is par for the course for 2018, Solveig quickly — albeit briefly — had his Wikipedia article changed.
Solveig posted on Twitter to say he was a "little bit amazed" about what was going around on the internet.
"I, of course, didn't want to offend anyone," he said. "This comes from a distortion of my English level and my English culture level which is obviously not enough."
"This was a joke, and I want to apologize for the one I may have offended," Solveig concluded.
Hederberg for her part has yet to comment on the request, aside from her curt "No" while onstage.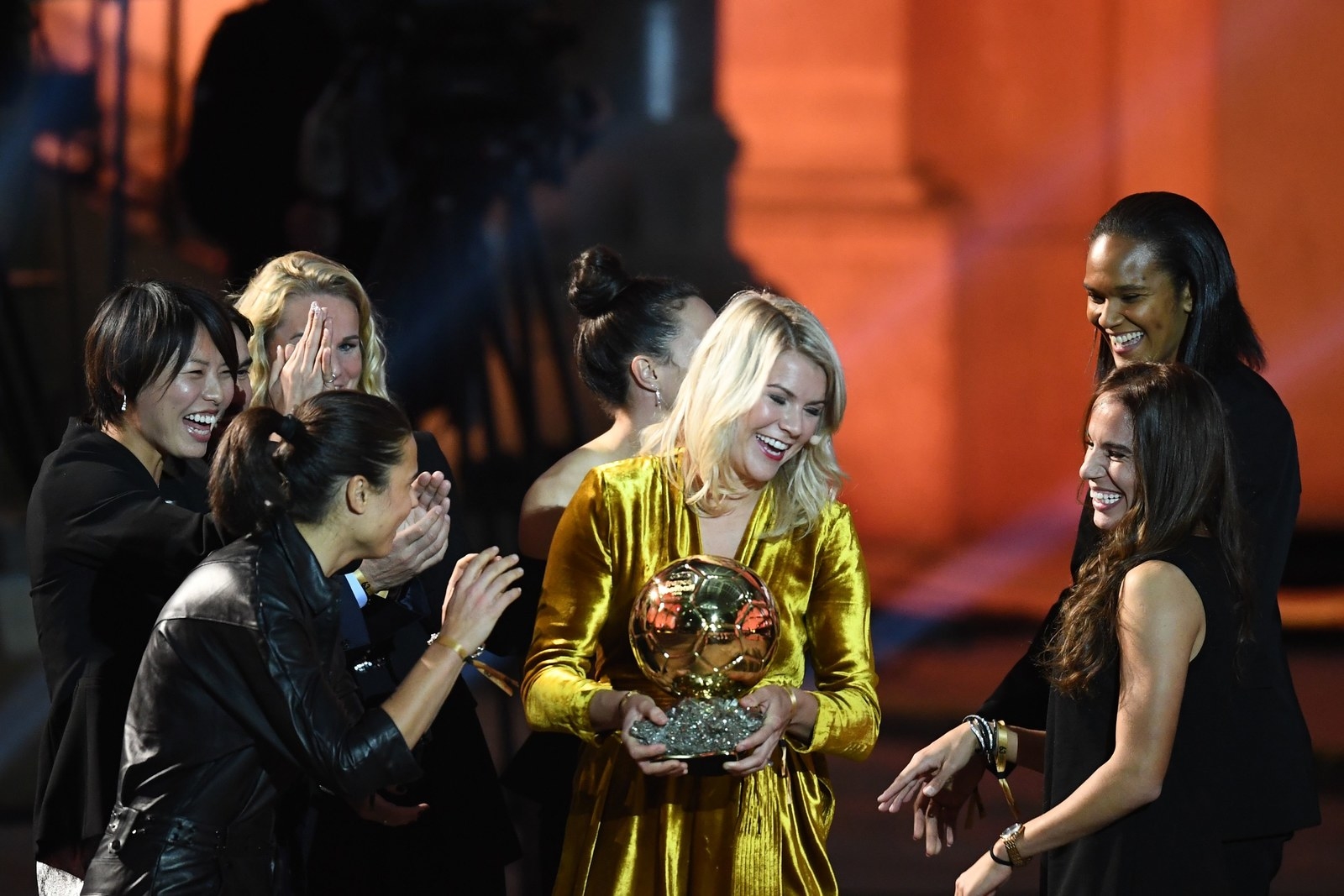 In a (very, very small) bit of justice, though, Kylian Mbappé — who just won the first Kopa Trophy for players under 21 — had absolutely no idea who Solveig is.