A firm whose president was convicted of a felony in the 1980s — and President-elect Donald Trump — appears to have registered at least two dozen web domains in Asia using Trump's name and properties.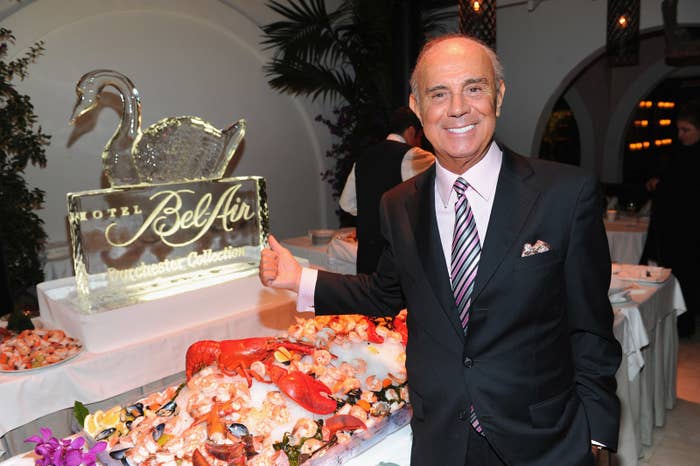 The group has awarded Trump's establishments several such plaques but, as the Associated Press has reported, roughly half of the group's thirty trustees are friends or business associates of Trump.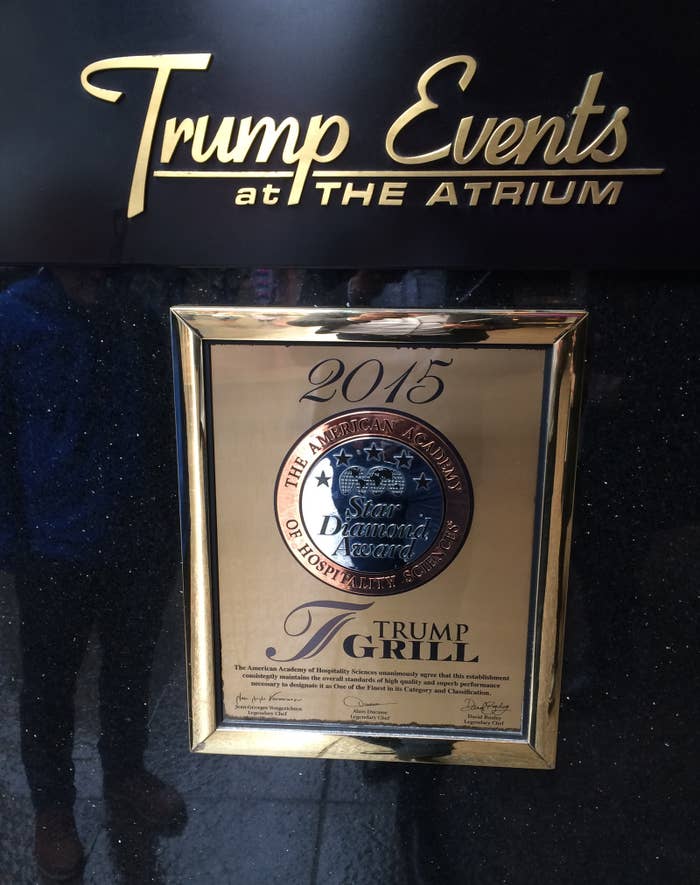 Cinque himself has recently been in the news for his appearance at Trump's New Year's Eve party at his Florida estate, Mar-a-Lago.
The connection between the AAHS and Trump Organization apparently extends to Asia, where several domains with keywords for Trump properties and families members are registered.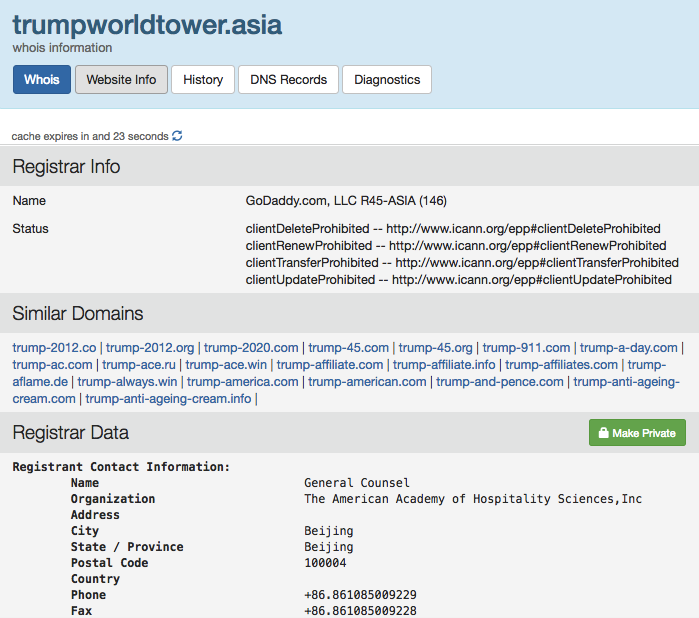 In the who.is information for these sites, the American Academy of Hospitality Sciences is clearly listed as the registrant of the domain, though no sites have been built that direct to them.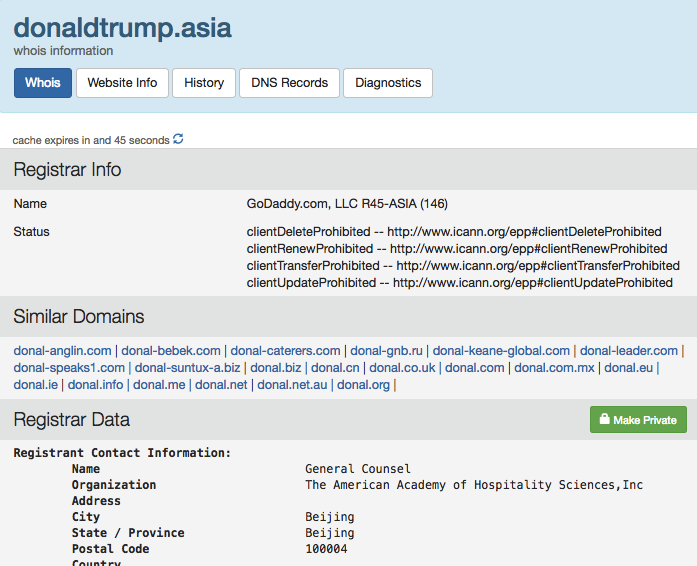 Aside from sites related to Trump's businesses, such as TrumpWorldTower.asia, sites using Trump's grown children's names are also registered under the AAHS's name.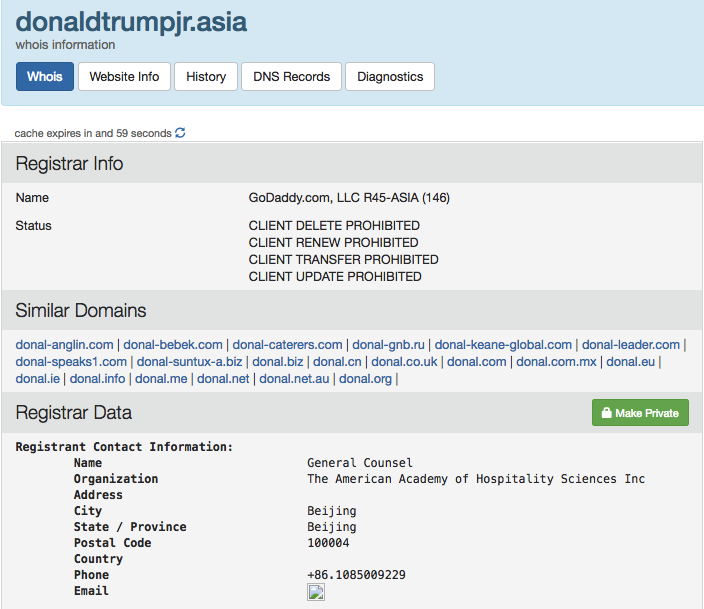 And some of the purchases go back as far as 2008, with the Trump Organization's general counsel listed as the email point of contact.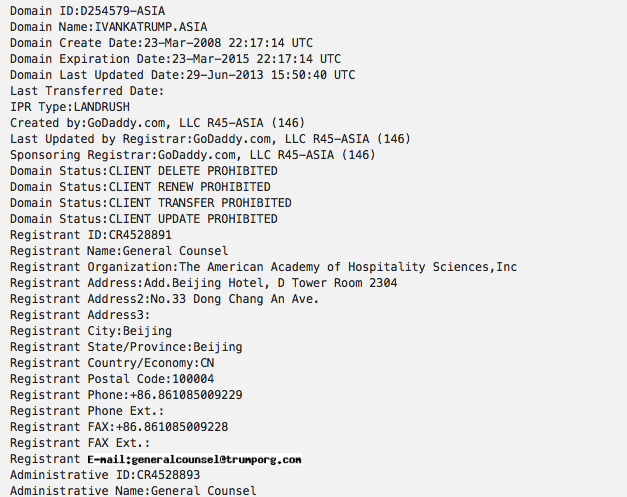 These are among the domains that have been purchased by the AAHS:
donaldjtrumpjr.asia
donaldtrump.asia
donaldtrumpjr.asia
dontrumpjr.asia
erictrump.asia
ivankatrump.asia
ivankamtrump.asia
maralagoclub.asia
residencesattrumpnationalgolfclub.asia
thedonald.asia
themaralagoclub.asia
theresidencesattrumpnationalgolfclub.asia
thetrumporganization.asia
thetrumpspa.asia
thetrumpworldtower.asia
tihtbeijing.com
tihtguangzhou.com
tihtshenzen.com
trumpfinancial.asia
trumpspa.asia
trumptowerbeijing.com
trumptowerguangzhou.com
trumpworldtower.asia
A lawyer with the AAHS on Friday confirmed that the group purchased the domains — but that they'd been handed over to the Trump Organization.