1.
Santiago, Chile's capital and largest city, declared an "environmental emergency" on Monday for the first time in more than a decade over the insane levels of smog that descended on the city.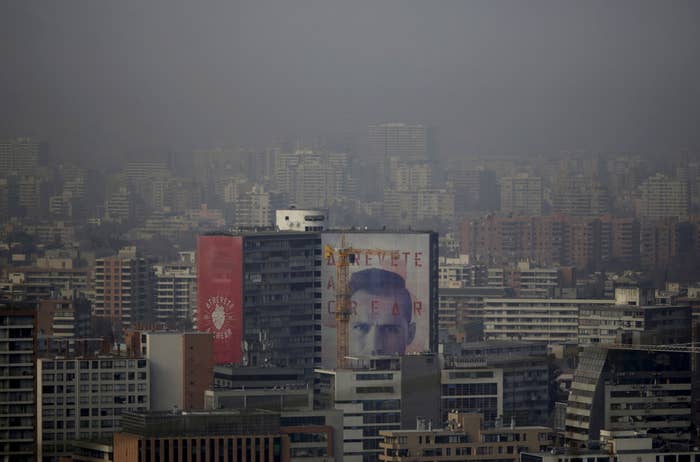 2.
"We're currently facing unusual conditions, with one of the driest Junes in over 40 years," the environmental ministry said, with "bad air circulation conditions in the Santiago valley in recent days, which boosts the concentration of contamination."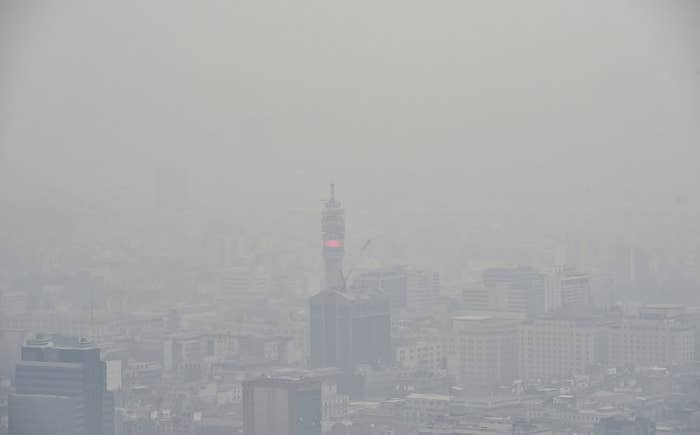 3.
As part of the emergency declaration, the government recommended that the region's 7 million people avoid outdoor physical activity. They also ordered 1.7 million cars off the road, especially older models.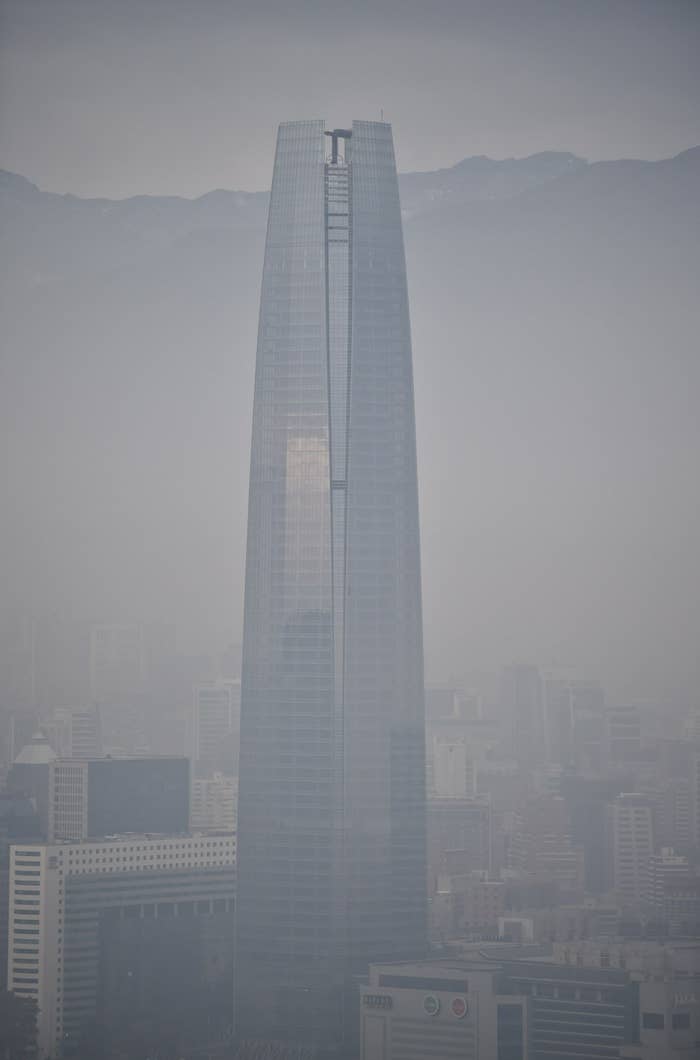 4.
Several businesses that produce large amounts of pollutants were also closed on Monday. "With so many cars off the roads, subways were packed and officials were forced to close some lines temporarily because of the jam," the Guardian reported.
5.
The city is also playing host to the Copa América football tournament, meaning that the Chilean and Uruguayan soccer teams had to practice ahead of their Wednesday match in...this.
6.
Just look at these pictures from Cerron San Cristobal, which is supposed to be the place with the best view of Santiago below.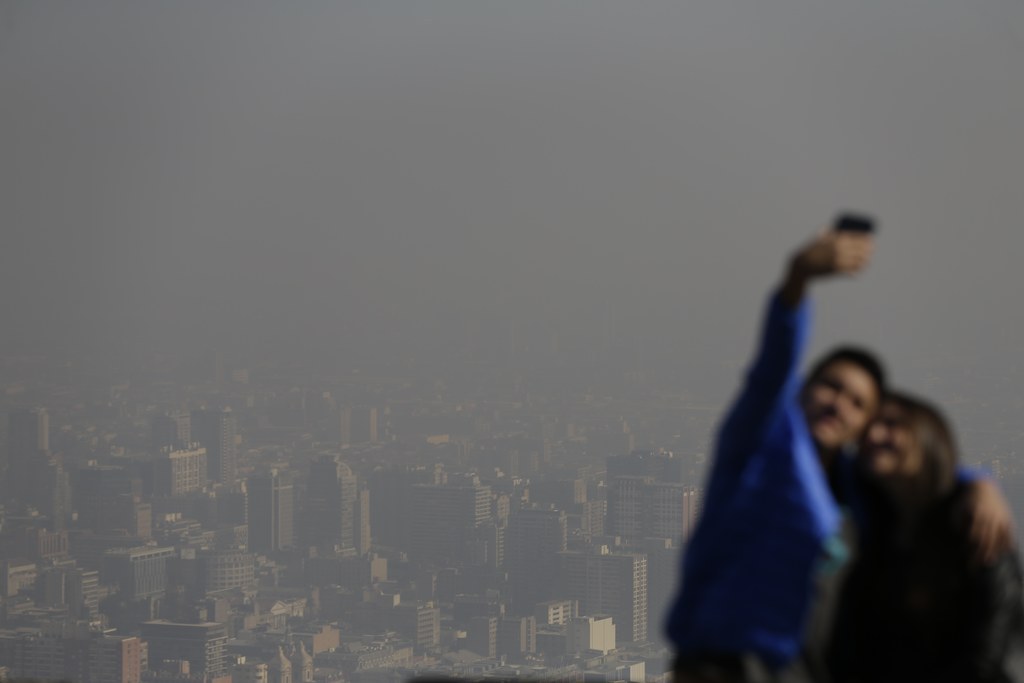 7.
It's somehow even worse when you can see the separation between the pollution hovering over the city like a grimy blanket and the blue skies overhead.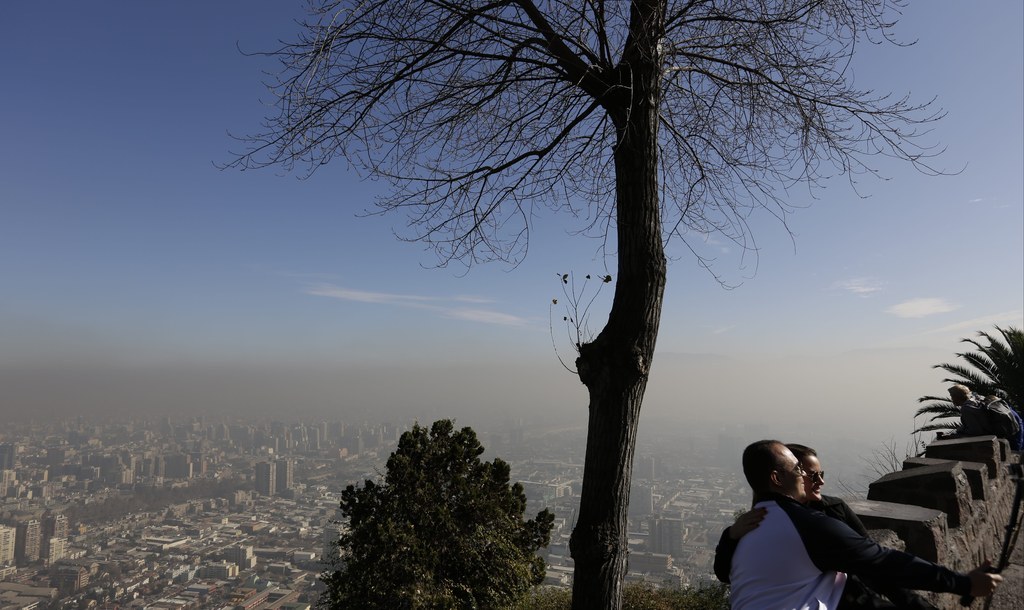 8.
Like, how can you not feel the need for a shower after looking at this?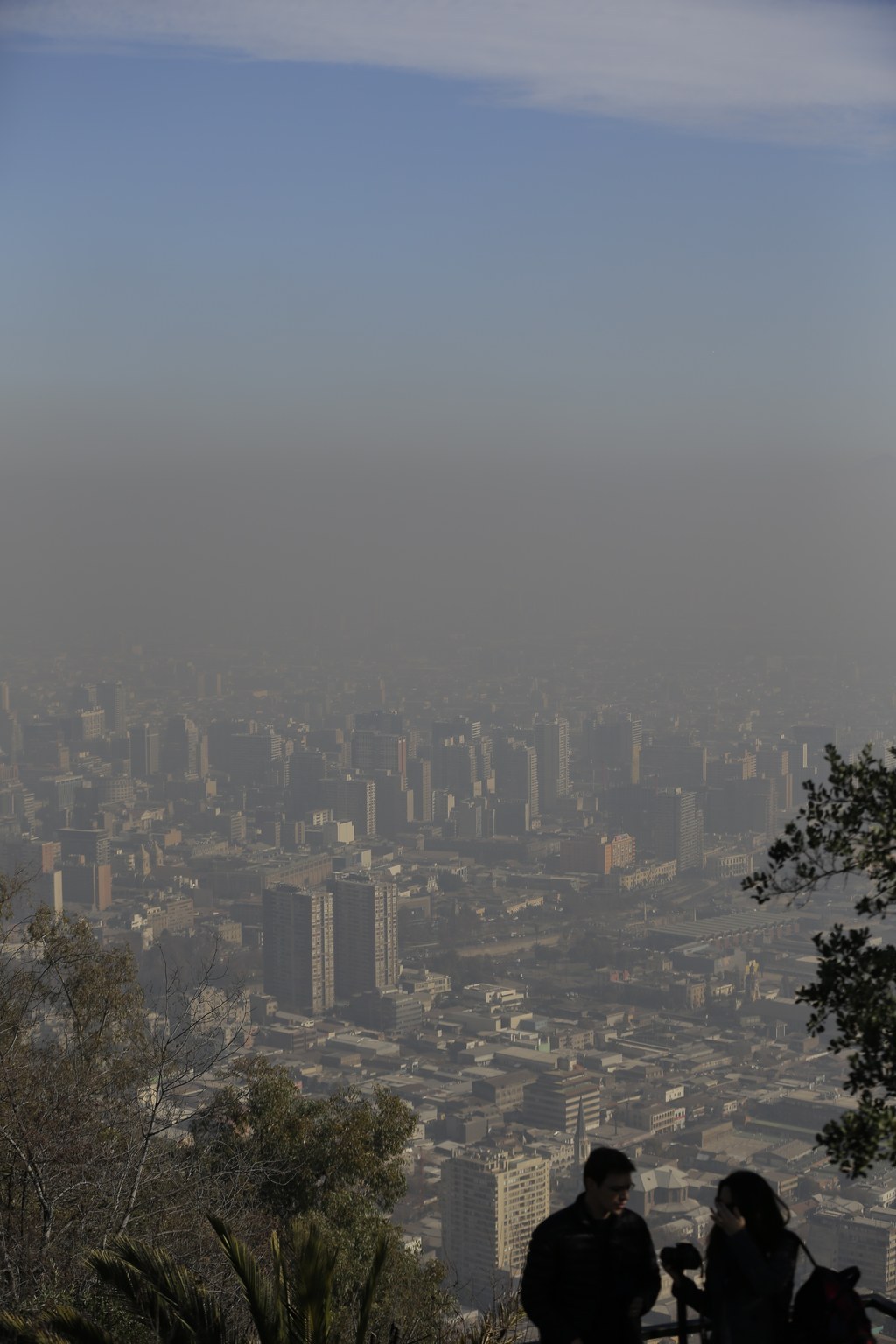 9.
Blech.