SXSW Says Sorry
Organizers canceled sessions related to gaming and online harassment earlier this week amid threats.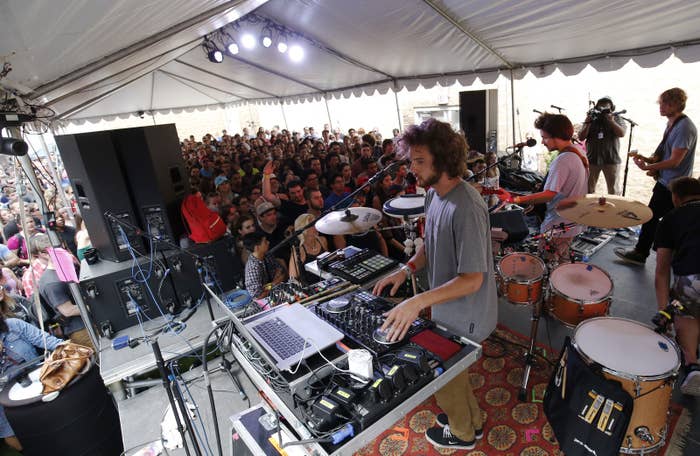 South by Southwest director Hugh Forrest said Friday he "made a mistake" in canceling two panels on gaming and online harassment amid threats — a decision that drew criticism — and said he is reinstating an all-day panel on the topic.
"Earlier this week we made a mistake," Forrest said in a blog post published Friday.
Several media companies — including BuzzFeed and Vox — said they would not participate unless the panels retuned.
"The resulting feedback from the individuals involved and the community-at-large resonated loud and clear," he said. "While we made the decision in the interest of safety for all of our attendees, canceling sessions was not an appropriate response."
"By canceling two sessions we sent an unintended message that SXSW not only tolerates online harassment but condones it, and for that we are truly sorry," Forrest wrote.
SXSW said that the Saturday March 12 "Online Harassment Summit" could feature participants from the two previously planned panels, including Katherine Cross and Caroline Sinders from the session "Level Up: Overcoming Harassment in Games."
While the sessions have been reinstated, Recode quoted original panelist Randi Harper saying that not all panelists have agreed to speak.

Rep. Katherine Clark, who also criticized SXSW's decision in a letter to Forrest, has been invited to speak at the summit.
"Online harassment isn't just a virtual problem, and the decision earlier this week by SXSW to cancel a panel on the topic was a glaring example," she told BuzzFeed News.
"I am grateful to the thousands of people who spoke out against this ill-advised decision. Their collective effort to stand up for those who are bullied, marginalized and threatened online has done more to raise awareness about this issue than one panel ever could."
She added: "I am proud to join such a distinguished list of speakers and thank SXSW for their willingness to listen and for taking a role in keeping the internet open to everyone."