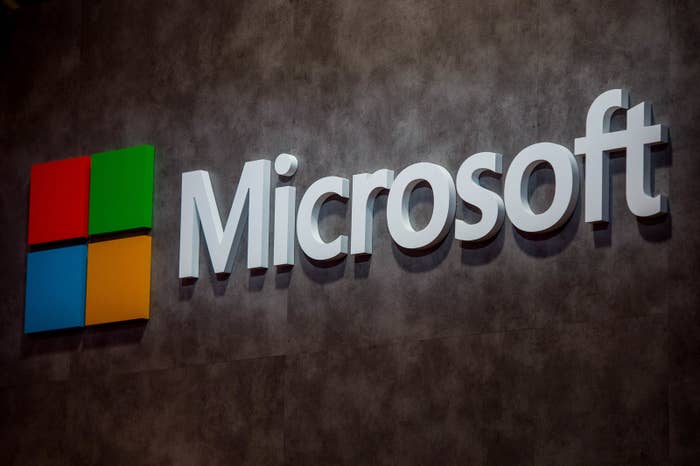 Microsoft is urging the Trump administration to create an exemption in its controversial travel ban to allow foreign-born students, workers, and people with family emergencies to leave and enter the United States.
In an executive order signed last week, President Donald Trump indefinitely suspended Syrian refugees from entering the US and has blocked people from Iraq, Iran, Sudan, Somalia, Libya, and Yemen from entering the country for 90 days.
In a letter to the head of Homeland Security and the Secretary of State, Microsoft President Brad Smith said the immigration order has impacted people with "pressing needs," noting situations in which parents and children have been separated, individuals stranded, and travel for family medical emergencies blocked. Microsoft has 76 employees and 41 dependents who are impacted by the immigration order. But Smith added, "These situations almost certainly are not unique to our employees and their families."
In the letter, Microsoft proposed an exemption to the travel ban. Individuals with valid travel documents, and who have committed no crimes, would be permitted to enter the US. And employees with work travel or family members with medical emergencies would be allowed to leave and enter the US, within a two-week window of time. Under Microsoft's proposal, travel to one of the seven Muslim majority countries for family-related emergencies would require approval on a case-by-case basis.
"We believe such an exception under the existing framework of the Executive Order
would help address compelling personal needs without compromising the Executive
Order's security-related objectives," wrote Smith.
To bolster Microsoft's case, Smith notes that the president's executive order explicitly grants Homeland Security and the State Department discretion to grant such exemptions.
"We therefore believe that the process we are proposing here is not only consistent with the Executive Order, but was contemplated by it."

Based in Washington state, Microsoft has also lent its support to a lawsuit there challenging the president's immigration order. Washington-based businesses Amazon and Expedia filed sworn statements in support of the suit, which was led by Attorney General Bob Ferguson. Earlier this week, a spokesperson for the company told BuzzFeed News, "Microsoft has been supportive and has provided information to the Attorney General and is willing to provide further testimony if necessary."

Microsoft CEO Satya Nadella said last week: "As an immigrant and as a CEO, I've both experienced and seen the positive impact that immigration has on our company, for the country, and for the world. We will continue to advocate on this important topic."
Several other tech industry leaders have said they don't support the President's travel ban, including Tim Cook, Travis Kalanick, and Elon Musk. Twitter employees, with matching funds from CEO Jack Dorsey and Chair Omid Kordestani, will donate $1.59 million to the ACLU to support relief efforts tied to the immigration ban.