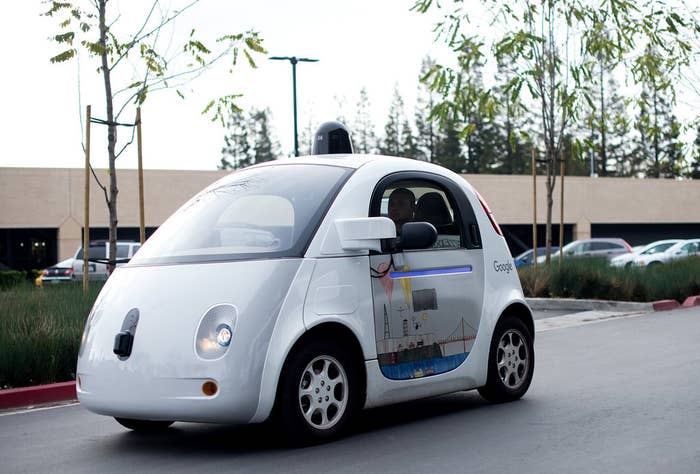 The leader of Google's self-driving car program and a top Lyft official will lay out a regulatory roadmap for U.S. lawmakers Tuesday, asking Congress to remove barriers in the way of autonomous automobiles.
The top recommendation is for Congress to unify the crisscrossing demands of state regulations, which present potentially burdensome obligations for the nascent industry.
"The worst possible scenario for the growth of autonomous vehicles is an inconsistent and conflicting patchwork of local, municipal and county laws that will hamper efforts to bring [autonomous vehicle] technology to market," Lyft Vice President of Government Affairs, Joseph Okpaku, will tell the Senate Commerce Committee Tuesday afternoon.
"If every state is left to go its own way without a unified approach, operating self­-driving cars across state boundaries would be an unworkable situation," according to the prepared remarks of Google's Dr. Christopher Urmson.
Michael Ableson, a high-ranking executive at General Motors, the country's largest automaker, will also speak before the panel, highlighting the company's efforts to develop an infrastructure for driverless cars.
In January, GM invested $500 million in Lyft, the ride-hailing company. The financial partnership also spawned a joint effort to develop a fleet of autonomous, on-demand ride-sharing cars. As Abelson will tell lawmakers, such an arrangement will help speed up public adoption of self driving vehicles — since individuals will not need to purchase their own. And, he says, it will also encourage cities and states to deploy these autonomous vehicles to maximize the public's transportation benefits.
"We believe that the next logical step toward public availability of high-level automated vehicles will be controlled ride-sharing projects, such as what we are planning with Lyft," Abelson will say.
In a race to dominate the roadways of the not-too-distant future, Google, Tesla, and Uber have also been positioning themselves to capture the fledgling market for self driving auto networks.
Google's Urmson will say that Congressional action is needed to support technology companies as they push the frontier of autonomous vehicles. "To achieve this goal, we propose that Congress move swiftly to provide the Secretary of Transportation with new authority to approve life­saving safety innovations," according to his prepared statement. "This new authority would permit the deployment of innovative safety technologies that meet or exceed the level of safety required by existing federal standards, while ensuring a prompt and transparent process."
As part of President Obama's proposed budget, the Department of Transportation will dedicate $4 billion to research and test driverless car initiatives, with the goal of mapping new government standards for the technology. For critics and regulators, autonomous vehicles present new challenges, primarily on safety guidelines that have yet to be defined.
From the perspective of Transportation Secretary Anthony Foxx, autonomous cars may represent a monumental improvement to public safety, potentially slashing the number of accident-related deaths. For bullish automakers and tech companies betting on driverless vehicles, the benefits to consumers also include reducing carbon emissions, shrinking parking footprints and traffic congestion, and vastly improving transportation choices for people with disabilities.