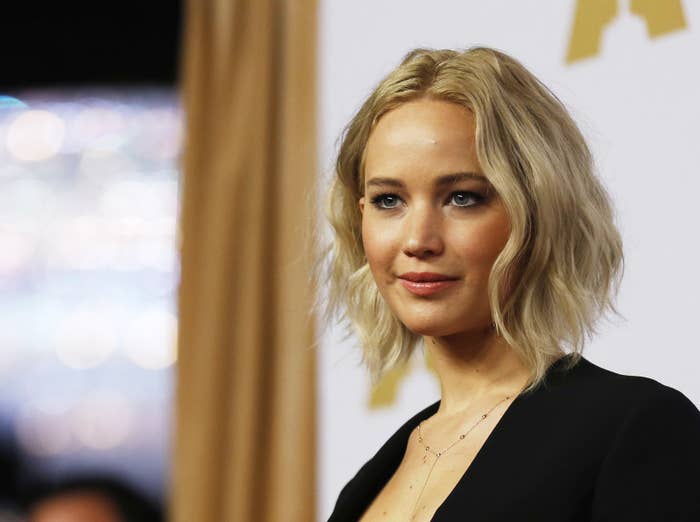 For many victims of "revenge porn," or the non-consensual distribution of sexually explicit photos, the law has been inadequate. After suffering an invasion of privacy fused with sexual violation, victims — predominantly women — are often left with no legal recourse. Lawmakers in Congress want to change that.

Rep. Jackie Speier will unveil new legislation Thursday that would criminalize the spread of revenge porn for the first time nationwide, a move that advocates and victims say is a needed corrective to humiliating crimes that often go unpunished. But some rights groups, like the ACLU, are concerned Speier's bill may be overly broad and infringe on freedom of speech rights.
The law would make it unlawful to knowingly distribute sexually explicit images of a person with reckless disregard for their lack of consent. Websites that knowingly solicit such images, or advertise that they have them, can be held criminally liable as well. The bill states that people who violate the law would face fines and up to five years in prison.
"They get fired from their jobs, ostracized from their family and friends. [Revenge porn] has the potential to have an incredibly devastating and immediate impact on victims."
Although several states have already established laws criminalizing revenge porn, the International Technology and Innovation Foundation (ITIF) urged Congress in a 2015 report to federally outlaw revenge porn. "While remedies exist throughout the United States for the victims of hacking, harassment, and voyeurism, overall the remedies are not adequate," states the report.
Revenge porn cases are also not limited to spiteful former lovers. Hackers and website owners traffic in non-consensual pornography, too. In the 2014 iCloud celebrity hack — involving Jennifer Lawrence, Kate Upton, and Selena Gomez, among others — the perpetrator who stole and shared the celebrities' nude photos wasn't motivated by personal vengeance.
Anisha Vora, a victim of revenge porn who now volunteers as an advocate for others, told BuzzFeed News nude images of her have appeared on more than 3,000 websites without her consent. She took some of the pictures herself to privately share with her then-boyfriend, but he later posted them online without her permission. Vora's ex took other pictures without her knowledge.
Vora said her former partner didn't post the images to all the websites; many were re-posted by other individuals, highlighting the scope and speed with which the internet can facilitate these types of violations. Vora also experienced prolonged harassment because of the photographs. "His postings put my family and me in danger [...] he would impersonate me and advise people to pay me a visit at my parents' home," she said.
"They get fired from their jobs, ostracized from their family and friends. They develop post traumatic stress disorder. This is an act that has the potential to have an incredibly devastating and immediate impact on victims," Mary Anne Franks, a law professor at the University of Miami and an advocate for revenge porn victims, told BuzzFeed News.
Franks has been leading efforts to criminalize revenge porn through state law, and has helped shape the efforts to do so in Congress. She sees federal legislation as a way to ensure uniformity and to send a strong message that non-consensual pornography is a crime that should be deterred with greater force.
Rep. Speier, along with other legal advocates, wants to give the FBI more power to aggressively investigate these cases and for the Justice Department to prosecute them in court. Because revenge porn cases can sprawl on the internet and often involve multiple jurisdictions, local police often have a hard time pursuing them in court.
The bill would also help federal agents develop expertise investigating these crimes. "By making it a federal criminal law, it takes it out of the hands of local law enforcement, where there is going to be uneven knowledge about what to do," Daniel Castro, vice president of the ITIF, told BuzzFeed News.
"I don't think it's too much to ask that the legislation, which is being sold as revenge porn legislation, actually incorporate the idea of revenge."
Thirty-four states and the District of Columbia currently criminalize revenge porn. Proponents say Speier's bill would bring clarity to the patchwork of state law, augmenting existing rules and bringing new protections to victims in states without them.
However, critics fear Speier's proposal will infringe upon freedom of speech, the way they say some state-level revenge porn measures already have. Lee Rowland, a staff attorney for the American Civil Liberties Union, told BuzzFeed News that a federal revenge porn law that is too broad might wrongfully criminalize activity that is protected by the First Amendment. Rowland said a federal law should apply to people who "maliciously and intentionally invade another person's privacy," which would create a distinction between individuals trafficking in revenge porn and "anyone who shares nudity without first getting a permission slip."
For Rowland, attaching intent to the crime — as in, an intent to harass someone through the use of nude images without their permission — would help add precision and legitimacy to the law, shielding it from Constitutional attacks. "I don't think it's too much to ask that the legislation, which is being sold as revenge porn legislation, actually incorporate the idea of revenge," she said.
Carrie Goldberg, an internet privacy and sexual consent litigator, says that limiting criminal revenge porn cases only to people who were motivated by malice — as opposed to money, fame, hacking street cred, boredom, or any other reason — would exclude a large portion of victims from legal protection.
Rep. Speier's office told BuzzFeed News that the legislation has been rigorously vetted by legal scholars, including Constitutional expert and Dean of the University of California Law School, Erwin Chemerinsky. Four co-sponsors, including two Republicans and two Democrats, back the bill, and it is expected to gain broad support in the Senate. "This legislation, if enacted, would create real deterrence, and dramatically decrease the amount of non-consensual pornography on the internet," Speier's office said.