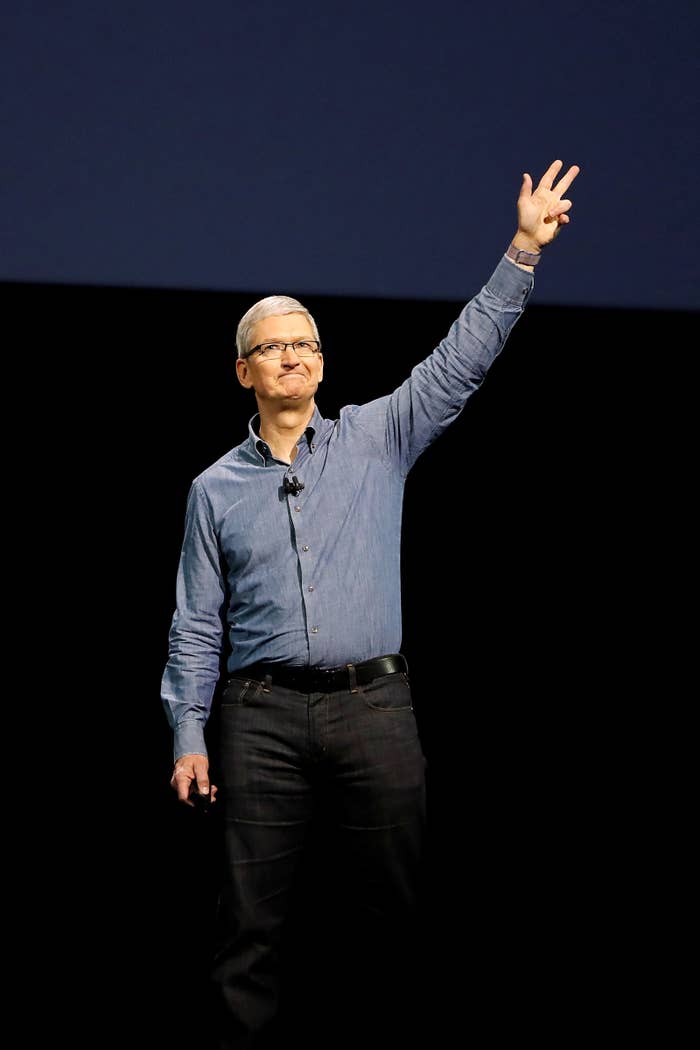 Apple's chief executive Tim Cook will host a fundraiser with Hillary Clinton next month, as the Democratic nominee becomes the first woman in American history to lead a presidential ticket of a major party.
Cook, joined by Lisa Jackson, Apple's vice president of environment, policy and social initiatives, will help raise money for the Hillary Victory Fund, according to an invitation obtained by BuzzFeed News. The fund is a joint fundraising committee that contributes to the Clinton campaign, the Democratic National Committee, and 38 state parties. The fundraiser will take place on August 24, with an address to be provided to guests.
Cook is hosting the event as a private citizen, as Apple does not have its own political action committee and the company does not donate to either party's candidates. Last month, Cook hosted a fundraiser for one of the Republican party's star figures, Speaker of the House Paul Ryan, a sign that Apple's chief wishes to build relationships with leaders of both parties.

The invitation for the Cook-Clinton fundraiser lists three different contribution levels: $50,000, $10,000, and $2,700.
Apple and the Clinton campaign declined comment.